Vol. XXIII, No. 5, May 2023
---
---
Nights at the movies turned into cinematic social events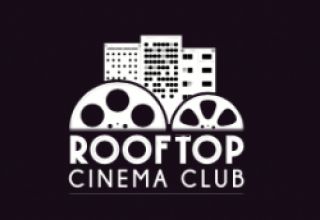 Moviegoing at the cinema has fallen out of favor for all but the big blockbuster films. Rooftop Cinema Club has reinvented nights at the movies into cinematic social events.
Rooftop Cinema Club has locations in London and seven American cities, with plans to expand to up to 20 locations in a few years. Their alfresco movie viewing on 10,000 to 15,000-square-foot rooftops comes with wireless headsets, deckchairs for one or love seats for two, cozy blankets, innovative street food, craft cocktails, beers, and wine, and of course, classic movie snacks, candy and popcorn. Films include classic cult and recent film releases. They have taken dinner and a movie to new heights.

Gerry Cottie, the club's developer and owner, says, "It's a real social experience. In fact, we call it social cinema and a film experience. Instead of turning up last minute and watching a movie, you get there early. You play games, socialize, and talk about your favorite movies. You have a really enjoyable evening, and then you sit down and watch your favorite movie on the big screen. It's sunset, and then the stars begin to sparkle. It really is quite magical."
Approximately 60% of their customers are 25- to 34-year-olds with disposable incomes who want to go and experience new things. Gerry says the audience is often the people with a new iPhone or the latest TV.
In addition to movie watching, Rooftop Cinema Club offers special events, such as Wooftop, where people can bring their dogs, Bingo night, trivia nights, and others.
Gerry says the concept's success comes down to two things, "escapism and entertainment. We are social animals, and we need to be together. So, we bring people together, and entertainment is the key."
Takeaway
Rooftop Cinema Club has put social back into the moviegoing experience. They're achieving high success with a location-based entertainment concept that creates social experiences combining entertainment with appealing food and drink.
Subscribe to monthly Leisure eNewsletter
Vol. XXIII, No. 5, May 2023
---
---