Vol. XXIII, No. 5, May 2023
---
---
Millennials are leading the plant-based eating trend
While Gen Z are such environmental advocates, their diets are less plant-based than Millennials. YPulse's March 2023 Cooking and Diets report found that one-quarter of Millennials (25%) describe their diets as more vegan, vegetarian, or pescatarian (no meat besides fish) compared to one-sixth of Gen Z (17%).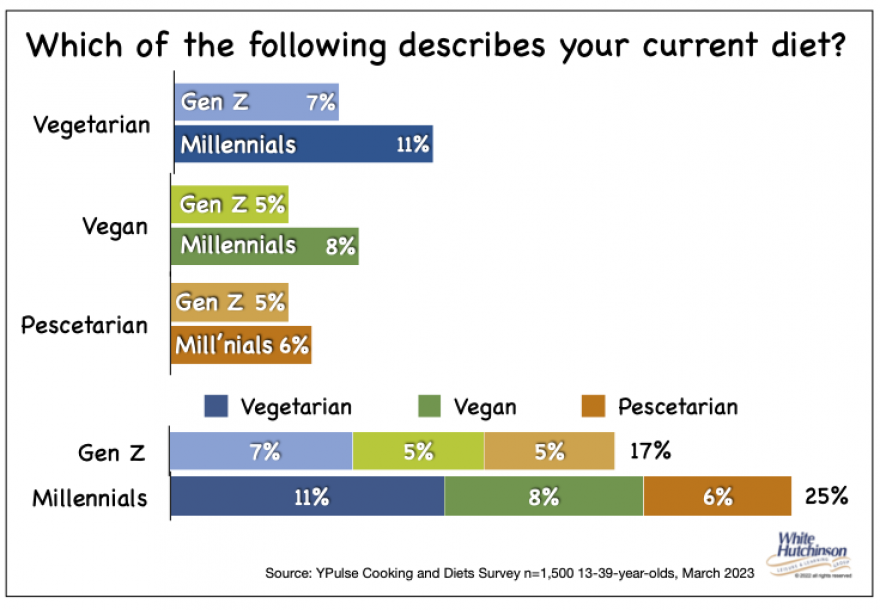 The term "plant-based" has increased as much as 2800% over the last four years on menus, according to market research firm Dataessential. According to the Plant Based Food Association, almost half of US restaurants (48%) now offer vegan menu options.
Shake Shack is putting vegan shakes and frozen custard on the menu nationwide, made with pea protein-based NotMilk from The Not Company. The chain has also added a veggie burger made with mushrooms, sweet potatoes, and grains that harks back to when plant-based meat companies tried to replicate beef burgers.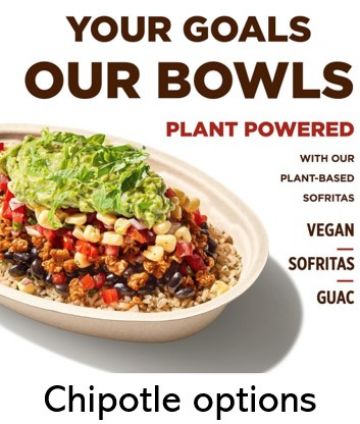 The everything chicken every day - except on Sunday - Chick-fil-A began testing its first plant-based entrée - a breaded cauliflower sandwich - on February 13 at restaurants in three cities. KFC began selling Beyond Meat nuggets last year.
Other fast food and fast casual eateries placing vegan dishes or other meat-alternative dishes on their menus include Taco Bell, Del Taco, Wendy's, Chipotle, Burger King, Panda Express, and Starbucks. With the top 10 fast-food/fast-casual chains now accounting for more than 25% of all restaurant sales, their adoption of vegan and non-meat menu items is a definite sign that the plant-based eating trend is not only here to stay but growing.
Take away
With one-quarter of Millennials now following plant-based diets and the large number of national restaurant chains now offering plant-based menu options, location-based entertainment venues of all types need to make sure they also offer plant-based menu options if they want to attract this important Millennial target market generation.
Subscribe to monthly Leisure eNewsletter
Vol. XXIII, No. 5, May 2023
---
---