Feasibility Studies for Location-Based Entertainment Centers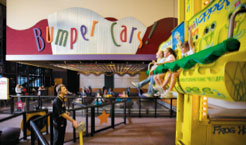 The feasibility study is perhaps most misunderstood aspect of developing a location-based entertainment facility. Yet, it is the most important step, as mistakes at this early stage can permanently handicap the project's performance, perhaps fatally. A good feasibility study is more than just a set of financial projections that is incorporated into the overall business plan. Done properly, it becomes the market-driven strategic plan that is the road map for all subsequent decisions. As much as answering the question "Is a project feasible?", a good market and financial feasibility study also addresses the question of what is most feasible and what should all its attributes be to assure maximum success.
Based on over two decades of entertainment industry feasibility experience, the White Hutchinson Leisure & Learning Group has developed a market and financial feasibility work program to meet the needs of the location-based entertainment industry. The feasibility program uses a proven and thorough methodology of site inspection, field work, competition analysis and geo-demographic and geo-socioeconomic-lifestyle analysis combined with our project experience, knowledge and research and the performance of existing family, bowling and other entertainment centers. For international studies, demographic and socioeconomic data is often not available in many countries to the extent available in the USA. In these situations, WHLLG has been successful in developing analytical methodologies to establish adequate demographic data required for market feasibility.
The feasibility study is divided into different parts.
Market Feasibility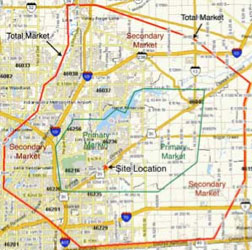 During this phase we will inspect the proposed site, surrounding community, identify existing competition and determine primary and secondary market areas based upon drive times, competition, patterns of travel and shopping, natural or psychological barriers, and other market area influences.
Geo-demographic and geo-socioeconomic-lifestyle market area data, including current and five-year population projections, will be obtained and analyzed. (For many international locations, detailed demographic data is often not available. In those situations, WHLLG will gather all available geo-demographic and other data and extrapolate from it needed information.)
If at any time during the market analysis it appears the project might not be feasible, work will be stopped, the client advised and the total fee will be adjusted to only reflect work performed to that time.
A written summary of the market analysis will be provided at the conclusion of this phase, which will contain:
A discussion will then be held with you to reach a decision of the strategic direction and mix before concept design work commences.
The next three phases of work tend to take place simultaneously to produce a best fit for the project to its market and for economic success.
Concept Development & Plans
This is when the recommended nature of the project will be refined and an unthemed preliminary architectural floor and site plan will be developed. The plan addresses the following issues: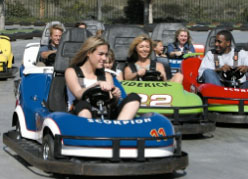 Construction and interior finish costs are impossible to estimate without a design due to multiple variables, so development of preliminary plans and finishes to be used in a construction cost estimate are essential if the feasibility study is to have any cost accuracy and credibility for potential lenders and investors.
Cost Estimate
Based upon the concept plans, a preliminary cost estimate will be developed that includes all cash outlays required until opening to the public. These costs include:
The construction cost estimate will need to be developed in conjunction with a local general contractor to assure that it reflects local building costs.
Financial Feasibility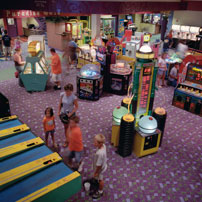 Based upon the market analysis, project concept plans and cost estimate, pricing recommendations and attendance and per capita spending projections will be made for each category of attendance and a three or five year operating financial pro forma projections will be prepared detailing probable revenue, expenses, profits, cash flow, EBITDA and return on investment. The projections will detail expenditures by revenue and expense category. These projections will be run based upon the estimates of the project's cost and proposed financing structure (owner equity and loans).
Our proprietary financial model clearly details all the underlying assumptions that drive the pro forma attendance and financial projections. This allows you to evaluate the reasonableness of the conclusions. We believe this is very important to you as our client, as you are the person who has to make the business decision of whether or not to proceed.
Cost of Feasibility Studies
The total cost of a feasibility study depends on the location, size and nature of your proposed center. Full feasibility studies for smaller and typical size family entertainment and bowling centers can cost anywhere from $15,000 to $40,000. About one-half the cost is for the preliminary site, architectural building and interior design work. Many feasibility companies do not include designs in their feasibility studies. However, without preliminary designs that can be cost estimated by a contractor, the project cost estimate will not be reliable. Complex projects with multiple type facilities, such as a combination fitness, recreation and entertainment project, can cost more. Many international projects cost more due to longer travel times.
Once we understand your proposed project and your needs, we will be glad to give you a fixed fee proposal.
Completion Times
Feasibility studies requires anywhere from two to three months to complete, depending on the complexity of the project and where they are located. In order to schedule a time to begin your study, we require a contract and initial payment. Depending upon our work schedule, we have usually been able to start work within several weeks of finalizing the contract.
Our feasibility reports normally run about 50 pages plus an appendix with even more detailed demographic and other information.
We can also approach feasibility in phases starting with a site and preliminary market feasibility analysis. For smaller projects, we have also developed abbreviated written reports to reduce the feasibility cost. We tailor our feasibility studies to your needs.
For more information on market and financial feasibility studies, see: