Vol. XXIII, No. 5, May 2023
---
---
How many Gen Z & Millennials live with their parents?
There have been many reports that a high percentage of Gen Z and Millennials live at home with their parents. The U.S. Census Bureau reported that in 2021 nearly one-third of 18- to 34-year-olds (32.9%) lived with their parents. That's a wide age range. Often the devil's in the details.
In February YPulse surveyed the two generations to find out the current situation. For Gen Z (age 13-21), they found the vast majority were living at home with their parents. 60% were doing so as they were attending school or college.
The picture is entirely different for Millennials (ages 22-39). 10% said they were working and 3% attending college, leaving only 4% not working. Only a total of one-sixth (17%) were found to be living at home with their parents.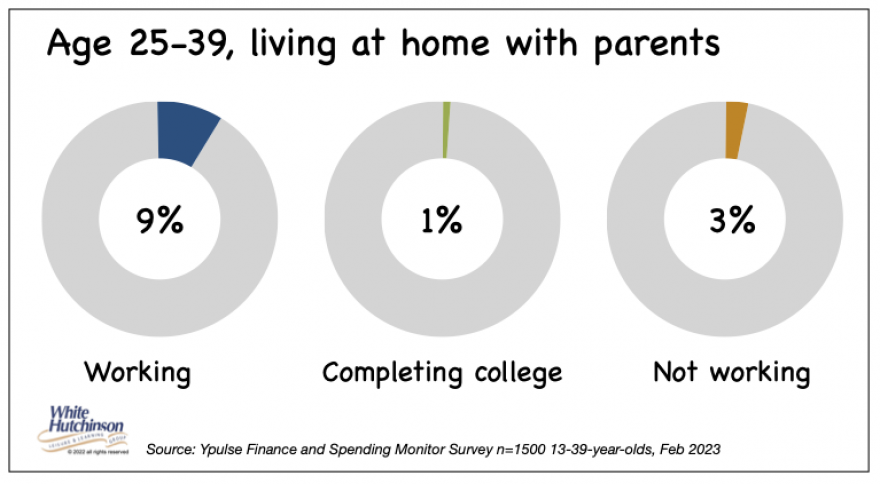 Subscribe to monthly Leisure eNewsletter
Vol. XXIII, No. 5, May 2023
---
---