Vol. XXIII, No. 5, May 2023
---
---
Reasons for attending social events
A poll of 2,000 Americans by OnePoll for Eventbrite examined the social habits of different age groups and their relationship with various events - from coffee dates and brunches with friends to ticketed events like concerts, trivia nights, and food festivals.
The data revealed that once people hit 30 years old, their reasons for socializing begin to shift. People in their 30s didn't stop socializing and turn into hermits; it's just that they are no longer going to parties for the alcohol.
Only 29% of people claimed that free food and drink were the reason they would attend an event. 32% attend events for the potential of meeting someone special, 29% are drawn to an event with a unique theme, and 25% are motivated to attend a competition like a trivia night.
According to the study, being too tired is the number one reason Americans avoid attending events (56%). That isn't the only deterrent - over half (52%) indicated an event that is too far away would also stop them from attending. Another 46% said that having too expensive tickets would make them think twice, while a further 38% revealed that not having enough money would stop them from making it to an event.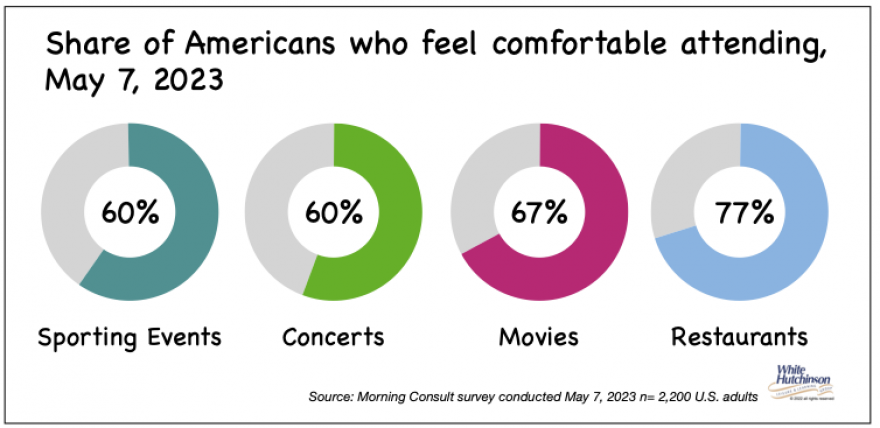 Subscribe to monthly Leisure eNewsletter
Vol. XXIII, No. 5, May 2023
---
---