Recreation & Sport Centers and Fitness & Health Facilities

The White Hutchinson Leisure & Learning Group has extensive experience and expertise in working with all types of recreation and sport centers and fitness and health facilities to growing their businesses with improved facilities and the expansion of their market appeal by adding entertainment attractions, gamerooms, enrichment activities and food and beverage. We have helped sport facilities that cater to both the youth and adult markets to not only increase sales from existing sport players, but also to attract new customers for entertainment, birthday party and group business. Facilities we have worked with have offered volleyball, soccer, lacrosse, fitness, wellness and basketball. We have also design drop-off childcare facilities for these type centers. Our work has included feasibility studies, member surveys, concept development, financial projections, facility design, renovation design and management consulting.
The following are some of the clients and facilities we have worked for.
Sports of All Sorts, Lawrence, Indiana
Conducted market and financial feasibility and developed concept plans for renovation of the sport areas and development of a new family entertainment center area that included bowling, a ropes course and go-karts.
City Beach, Fremont, California
Conducted market evaluation and audit of this popular 19-year-old combination restaurant, sports and group meeting facility to enhance its appeal as a walk-in eatertainment destination for both adults and families with children. Prepared concept design plans for renovation of an underutilized area for entertainment including a gameroom, bowling and billiards and made recommendations for other interior improvements, including ones to make it more family-friendly.
Silverlake Family Recreation Center, Erlanger, Kentucky (metro Cincinnati)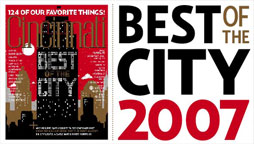 White Hutchinson has been Silverlake Family Recreation Center's consultant and designer since early 2002. We have been assisting the 70,000 square foot center with brand and market position strategies, including a primary family market focus, as well as market studies and feasibility, architectural and interior design and general consulting. We designed more than $2 million in renovations that were completed in early 2006. We're now working on feasibility and design of a 50,000-square-foot addition that will support continued growth with fitness, health and swimming programs. Also included will be a family restaurant and family and children's entertainment, enrichment, play and party components. Silverlake Family Recreation Center currently has a $3 million water park addition under construction.
Silverlake Family Recreation Center has been voted the 2007 Best of the City recreation center by Cincinnati Magazine.
Suwanee Sports Academy, Atlanta, Georgia

WHLLG has been retained by the new owners of this 90,000 square foot facility that features seven full-size, regulation basketball courts to develop plans to make the facility more family friendly, increase food & beverage and gameroom sales, add facilities for introductory sports and movement training for 4 to 7 year-olds, develop birthday party business and help position the facility as a world-class basketball and volleyball training, practice and competition facility in northern Atlanta.
Better Bodies Fitness Center, Ft. Mitchell, Kentucky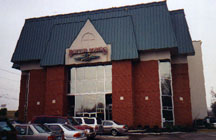 Designed renovation and expansion of the drop-in childcare center. The new state-of-the-art center, to be called "Better Kids," will include 1,700 square feet and feature a dedicated infant/toddler area, art area, do-it-yourself face painting, climbing equipment, a pretend house and market, reading nook, miniature play computer stations and a media theatre.
Currently developing interior renovation plans to upgrade and enhance the décor and ambiance of the entire facility.
West Valley Family Fitness & Wellness Center, West Valley, Utah
Developed plans, cost estimates and operational budgets for a 6,000 square foot edutainment area for children 2-8 years old in this new city owned community facility
Blue Springs YMCA, Blue Springs, Missouri
Developed designs for an outdoor discovery play garden for the childcare center in this new YMCA.
Kids First Sports Center, Cincinnati, Ohio,

Developed plans for an indoor/outdoor children's edutainment center as a separate profit center and draw for this 70,000 square foot children's gymnastics and aquatic facility.
Also see: