---
Davis Mega Maze Colossal Adventures' corn maze among country's best
Our long-term agritourism client, Davis Farmland, has received recognition from USA Today and Country Living Magazine for having one of the best corn mazes in America. Their maze was among USA Today's top 10 and was number seven selected by Country Living Magazine.


Davis 2022 corn maze
The corn maze at Davis Mega Maze Colossal Adventures encompasses 8-acres of corn and almost 3 miles of puzzling pathway networks. Finding your way out takes anywhere from 30 minutes to 3 hours (or more). It is both a physical and mental challenge. Adventure seekers can try to tackle some or all the games located inside the maze, including:
We started working with Davis Farmland back in 1994 to relocate and expand a small petting zoo they had started several years before on their dairy farm. We conducted a market feasibility study and then worked with the Davises to develop a master design plan for a "children's discovery farm." We've worked with them every year since to grow their business, including design work for expansions of the discovery farm, expanding the Mega Maze Colossal Adventures activities that is across the street from the children's discovery farm, and recently the design and development of Dave BBQ, a year-round restaurant.
Davis Farmland is just one of many agritourism farms we've worked with over the years. We are currently working for four other farms on developing and expanding their agritourism offerings. They include the traditional fall corn maze and pumpkin patch festivals to designing wedding and group business venues, farm markets, and u-pick farms.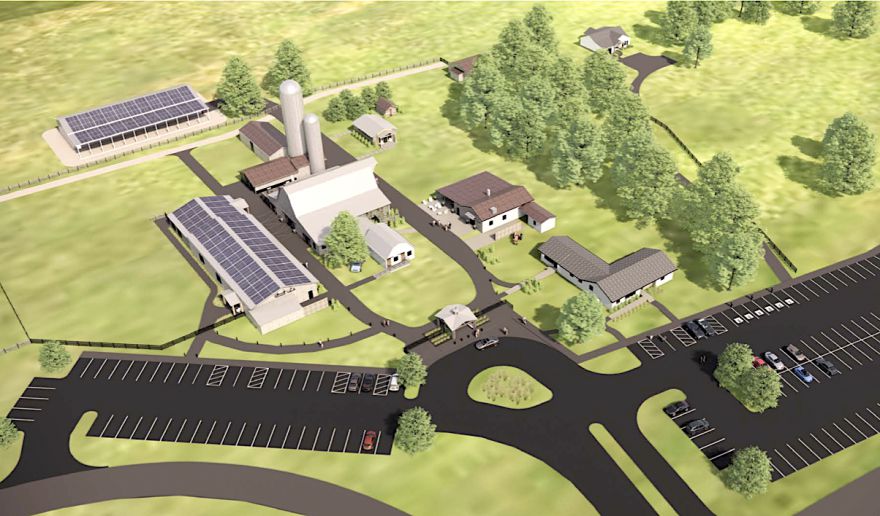 The Grove private event campus at Williamson Family Farm
One of our current agritourism projects is the $11.0 million redevelopment and expansion of the Williamson Family Farm in Murfreesboro, Tennessee. Our design and production work includes renovation/expansion of the private event campus on the farm with two event barns to include catering facilities and restrooms, renovation and new construction of two groom's and two bridal suites, renovation of the farmhouse as offices, an outdoor patio with adjoining restrooms, construction of a storage and equipment barn, new parking lots, and construction of a honeymoon suite/B&B. At another location on the 240-acre farm, we are developing public event grounds for festivals and a medium size amphitheater. The balance of the farm is being converted to grow regenerative organic crops.
---