Vol. XIX, No. 1, January 2019
---
---
Does your brand have purpose? It should
Offering the tastiest burger or having the coolest bowling or go-karts will no longer cut it. Just excelling in quality and experience is no longer enough to assure customer loyalty. Consumer businesses today have to stand for something that resonates with consumers; they need to have a purpose that is more than selling their products, services or experiences. Four major consumer research studies support today's competitive importance of being a purpose-driven brand.
Research findings in the Edelman 2018 Earned Brand study published in October highlighted that nearly six in ten U.S. consumers (59%) now buy on belief, consumers taking a brand's mission and activism into account when making decisions about what to purchase - a staggering statistic up 12 points from the previous year. The big takeaway from the study is that what a business, what a brand stands for now matters more than ever. People will choose - or switch to - a business that matches their personal values and has a positive societal impact.

Richard Edelman, CEO of Edelman, said the increase is likely due to two factors: growing uncertainty about the state of the world today and growing pressure from challenger brands. According to Edelman, people who don't feel government represents them or their interests are looking to brands to provide a large-scale moral compass - and rewarding those that do. "Brands are a way to express your opinions and have someone respond," he said. "In this case, people go with their pocketbooks in a way. They want business to take the lead on change, and they want to feel as if they're making an impact."
Edelman found that this is not a trend being influenced by just the millennial generation. Belief-driven buyers now dominate every demographic, irrespective of age or income. For instance, almost as many consumers aged 35-to-54 buy on belief as 18-to-34-year-olds. And the percent varies only slightly by income. Belief-driven buying is now a mainstream mindset across ages and incomes. Consumers are prioritizing principle over product, service or experience. They see a company's values as being equally as important as the offering's features when contemplating a purchase. Taking a stand, no matter the cause, is no longer something brands can shy away from if they want to be at the forefront of consumers' minds.
The research also found the majority of consumers (55%) want a company to make it easier for them to understand what the company's values and positions on important issues are when making the purchase.
The Shelton Group says that "social purpose is the new black." Their research found that 86% of consumers believe that companies should take a stand on social issues. Nearly two-thirds (64%) of consumers who said it's "extremely important" for a company to take a stand on a social issue said they were "very likely" to make a purchase based on that commitment.
Shelton's recommendation is that the key to win brand love is to "choose a social purpose that fits with your business' products and services, pursue it passionately and communicate, communicate, communicate." It doesn't matter to a consumer whether the greater good, what a company is doing good in the world, is environmental or social in nature. But the good needs to align with what the brand is known for, not something random.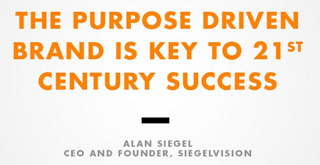 Sheldon says that when it comes to defining purpose, many organizations start to go wrong when they first articulate it. It is no good deciding on paper-thin values as part of a campaign slogan for example - the purpose must be the lifeblood of the business. So much so, some purpose-rich brands don't even have to write it down!
So, while vision and mission statements can convey purpose, they have to be authentic and they have to look outwardly. The sad fact is that they're usually wordy, unclear and sometimes even nonsense! So why don't we drop them altogether in favor of 'my brand exists to...'
The key is to concentrate on the difference you can make to people, lives, the environment, a social group, politics - whatever! Otherwise, customers will struggle to make the connection and the whole narrative risks sounding egotistical. Get it right, on the other hand, and you'll never be short of things to talk about - it will underpin your very existence.
Sheldon goes on to say that purpose-driven businesses have the opportunity to connect with consumers' emotions and increase their value to the company. An emotional connection occurs when people connect their values, desires, or aspirations to a brand. These connections often live in the unconscious and go unspoken.
Emotional connection goes beyond how people perceive a brand or the functional benefits of its products and services; it goes past the likes and dislikes they report. When brands connect with people in more meaningful ways, they form more valuable relationships because the brand makes them feel better. Emotional connection is highly relevant as it is a powerful driver of consumer behavior.
Motista, a consumer intelligence firm, has identified hundreds of emotional motivators that connect with consumers' feelings and drive their behavior. One of the more significant ones that inspire a large segment of consumers is the desire to protect the environment. Motista defines that emotional motivator as helping consumers "sustain their belief that the environment is sacred; to take action to improve their surroundings." Motista found that consumers are emotionally connected with a brand or company when it aligns with their emotional motivations and helps them fulfill those desires. Their research found that fully emotionally connected consumers are 52% more valuable on average than those that are just highly satisfied; their value is strikingly higher for both spending and frequency. In the hospitality industry, there was a 41% increase in value for stays at hotels.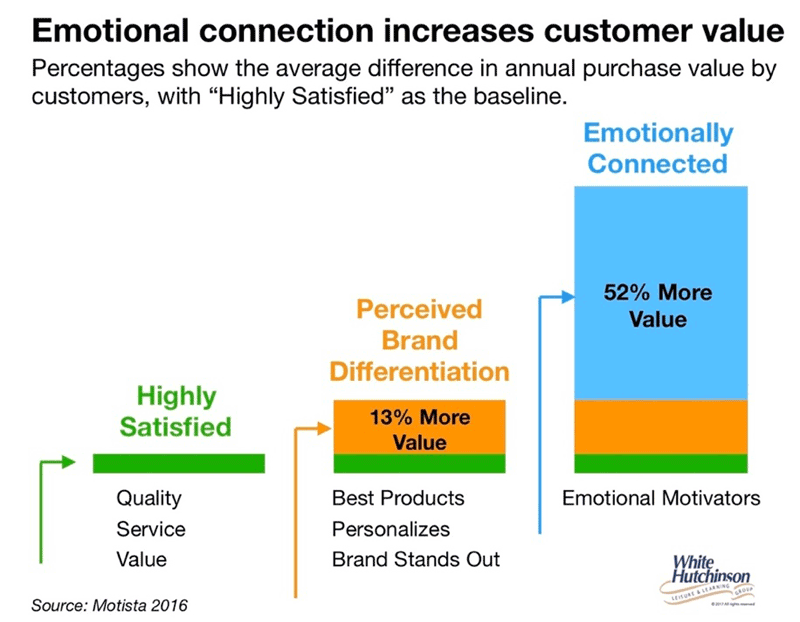 Additionally, emotionally connected customers have a 306% higher lifetime value, stay with a brand for an average of 5.1 years vs. 3.4 years, and will recommend brands at a much higher rate (30% vs. 8%). Emotionally connected brands have the potential to outperform in their sector.
Accenture in their October 2018 From me to we, the rise of the purpose-led brand research report, found that consumers in the United States are no longer making decisions based solely on selection or price; they're assessing what a brand says, what it does and what it stands for. They support brands whose purpose aligns with their beliefs. And they reject those that don't, with one in five walking away forever.
Their research found that nearly two-thirds of consumers globally (63%) prefer to buy goods and services from companies that stand for a shared purpose that reflects their personal values and beliefs and they are ditching those that don't. Sixty-two percent want companies to take a stand on the social, cultural, environmental and political issues close to their hearts. Moreover, 65% say their purchasing decisions are influenced by the words, values and actions of a company's leaders. Consumers are attracted to organizations that treat employees well (65%) and believe in improving the environment (62%). Their research found that 62% of consumers say their purchasing consideration is driven by a company's ethical values and authenticity.
The 2018 Cone/Porter Novelli Purpose Study says that "Purpose is more than just a trend, it's the new norm. Americans have expectations of companies to lead with purpose by not just making money, but positively impacting society as well. Companies need to identify, communicate and live their purpose to maintain relevance, trust and competitive advantage." The study defined purpose-driven companies as "organizations that are committed to both making money and making a positive impact on the world (e.g., strong environmental practices, being a good employer, supporting critical issues, giving back to communities)."
The study found that more than three-quarters of Americans (78%) believe it is no longer acceptable for companies to just make money, they expect companies to positively impact society as well. And they believe purpose is industry agnostic. Three-quarters of Americans feel strongly that all industries must be purpose-driven. Eighty-one percent feel that it is important that the food and beverage industry have and communicate a strong sense of purpose (89% for parents).
Why are Americans compelled to support purpose-driven brands? It helps them feel that they are making a personal difference. In fact, eight-in-ten (80%) consumers say when they buy products or services from purpose brands, they feel like they are doing their part to make a positive impact as well.
When asked in what ways it was important for companies to articulate their purpose, Americans feel companies should start from within. Most important was that the company operates in a way that benefits society and the environment (89%) through responsible business practices.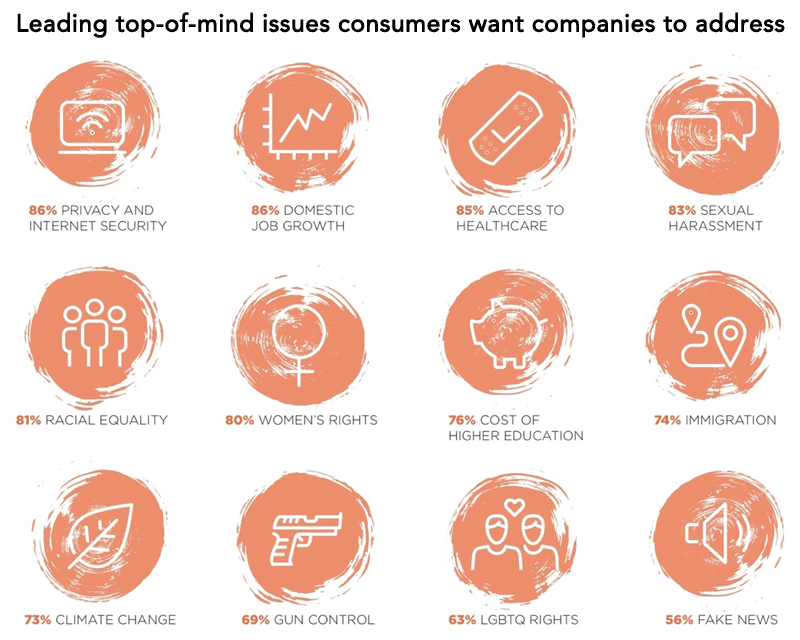 Cone found that nearly eight-in-ten consumers (79%) say they would be more loyal to a purpose-driven company. Consumers of purpose-driven brands are redefining modern-age loyalty. The majority (57%) are willing to even pay more to lend support to their favorite companies and over three-quarters (78%) will tell others with positive word of mouth to buy from that company.
Six-in-ten Americans (61%) don't believe a company has purpose unless it is clearly stated in places they can easily find, such as on product packaging, the company website and even in the employee handbook.
The Cone study says that in this new era of heightened consumer expectations, leading with cost or quality is not enough. When asked to choose between supporting purpose-driven, low-cost or quality brands, Americans leaned in on purpose. Americans felt strongly that they would have a more positive emotional connection (50%) to a purpose-driven company when compared with a company leading with low-cost (20%) or quality (30%). Purpose also trumped cost and quality when it came to sharing information or stories about that company (45% vs. 33% quality, 23% cost), and being proud to be associated with that company (42% vs. 40% quality, 18% cost).
Yet, shoppers still see the importance of high-quality products and services. Quality topped purpose and cost in terms of loyalty (40% vs. 33% purpose, 27% cost), purchase (41% vs. 20% purpose, 29% cost) and telling others to buy a product (44% vs. 27% purpose, 29% cost).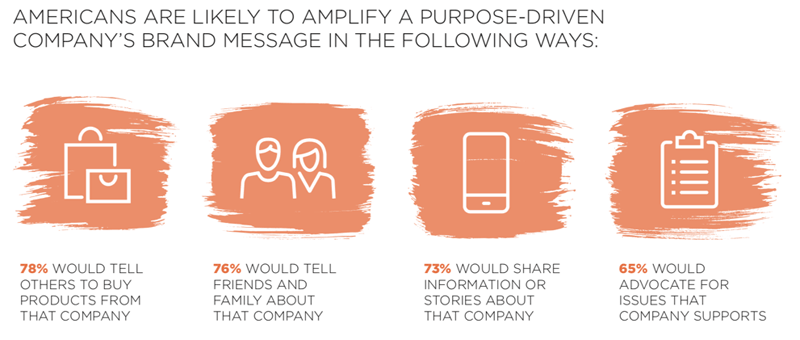 The study concluded with, "Purpose is more than a trendy buzzword or shiny new tool in a marketer's arsenal, it is a way of doing business that is deeply embedded into the business, brand and experience that is delivered. It's a North Star, a guiding principle and strong message to the marketplace. Companies that lead with purpose will find it opens doors to an entirely new level of consumer relationship. The 2018 Cone/Porter Novelli Purpose Study proves that businesses that lead with purpose can build deeper bonds with existing consumers, expand the consumer base and enlist these advocates to further amplify the brand message."
Matt Ragas, a DePaul University professor in the College of Communication, put it this way, "Increasingly more consumers are caring not just about the quality of the product or service but what are the underlying values of the business and principles of business. How are [businesses] using our dollars, in terms of treatment of employees, treatment of their local communities, treatment of the environment? How are they being good corporate citizens?"
Wharton marketing professor Patti Williams says, "What we see are brands that are placing some sort of social benefit directly in the center of their value proposition to consumers. Whether it's TOMS with their "One for One" model - you buy a pair of shoes, and TOMS donates a pair of shoes - or Wharton's own Warby Parker, a number of brands are adopting models where the notion is that part of what you're buying when you're purchasing from the brand is doing good elsewhere in the world. Consumers are looking for brands that don't just deliver benefits, but really touch their souls and help them to connect with the wider world.
"I think that the bar for what it means to be a brand that's loved by your consumers has fundamentally changed. It's not just about making a great product. It's also not just about having a great image, that you're doing good things and that you have a positive image more broadly in the world. I think it's about really aligning with a sense of deeply held values and a sense that you're willing to take risks for those values as a marker of authenticity. "
When it comes to sustainability as a purpose, David J. Katz, chief marketing officer at Randa Accessories, made this prediction for 2019, "Sustainability moves from 'buzz' to 'ding,' the sound of cash registers ringing." Sustainability is fast becoming a moral imperative for a majority of consumers.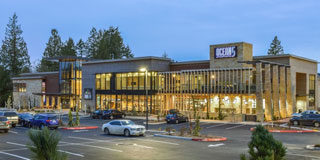 Our company is proud to be at the forefront of the development of purpose-driven businesses in the location-based entertainment (LBE) and family entertainment center (FEC) industries. The highly sustainable Ocean5 and its Table 47 restaurant we designed and helped produce was awarded LEED Silver Certification. It's the world's first eatertainment project and the first with laser tag to earn a LEED certification, as well as the first project with bowling to receive a Silver or higher-level certification
The environmentally responsible center was inspired by Troy Alstead's, the owner and former COO of Starbucks, love of the oceans. He describes the business' purpose-driven philosophy this way, "We will use the platform of the business to drive awareness and inspire action to improve the health of the oceans and seas, starting with Puget Sound [where Ocean5 is located]. We will tell stories about how we are responsibly sourcing our ingredients, how we constructed the building to be gentle on the environment, how we use geothermal wells around the building to reduce our energy consumption."
Among the building's sustainable features are its heating and cooling system operated by 72 geothermal wells that total 3.6 miles in length and its locally-sourced wood décor which was harvested within 200 miles of the project. Other environmental sustainability design elements include:
As a result of all its sustainability features, the building is 40% more efficient than a typical building. The energy saved is equivalent to what 36 typical homes use.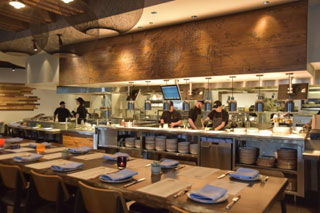 The separately branded Table 47 sea- & farm-to-table restaurant focuses on local, sustainable ingredients and the minimization of food waste. In addition to seasonal sourcing from as many local farmers, ranchers and fisherman as possible, the bar follows sustainable practices by sourcing alcohol based on three criteria - local, sustainable and taste. As a result, many of the big-name spirit brands will not be found here, but rather equal or better tasting ones from local and sustainable producers.
Both Ocean5 and its Table 47 restaurant have raised the bar by setting a new standard for the environmentally responsible and sustainable development of eatertainment and other community entertainment leisure venues. We hope it will inspire other projects in the location-based entertainment industry to be purpose driven.
Additional reading:
Vol. XIX, No. 1, January 2019
---
---