Vol. XIX, No. 1, January 2019
---
---
Miniature golf returns to its roots
We've previously written about the reinvention of indoor miniature golf at such places as Can Can Wonderland and for adults at Swingers, Junkyard Golf Club and Holey Moley, a mini golf cocktail bar. Now, we have some venues bringing miniature golf back to its roots.
Miniature golf took off in 1922 when Thomas McCullough Fairbairn, considered the inventor of the modern miniature golf, invented artificial green carpets as well as artificial bunkers, curves and water hazards. This led to the miniature golf boom in the 1920s. In 1926, a few innovative designers created miniature golf courses on the roof of a New York City skyscraper, and other buildings soon followed suit - around 150 rooftop courses were in existence by the end of the decade in New York City alone, and tens of thousands across the United States. In just a few years, the Great Depression resulted in all the mini golf courses closing.
Now, mini golf is again starting to return to its roots and appear on rooftops.
Skyline Park
On the roof of Ponce City Market in downtown Atlanta, you'll find miniature golf at Skyline Park with breathtaking views of the Atlanta skyline.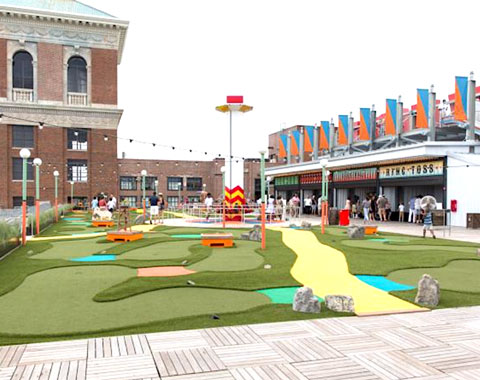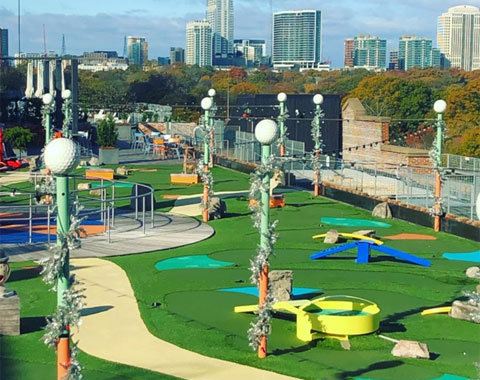 Walker Art Center
You can even find rooftop mini golf at art museums. The Walker Art Center in Minneapolis features 10 unique artist-designed holes at Skyline Mini Golf.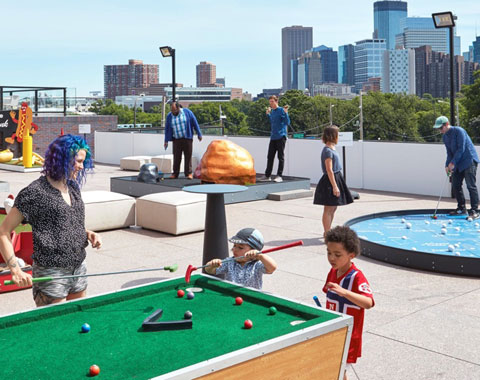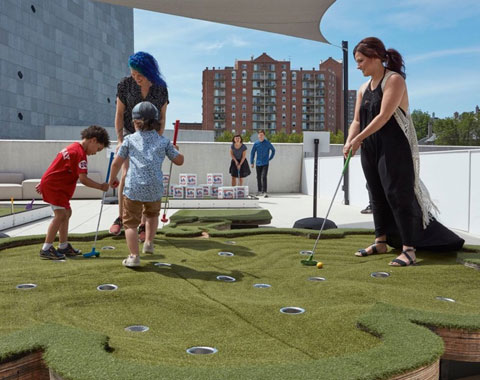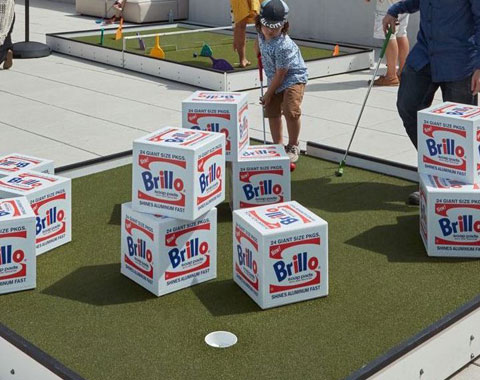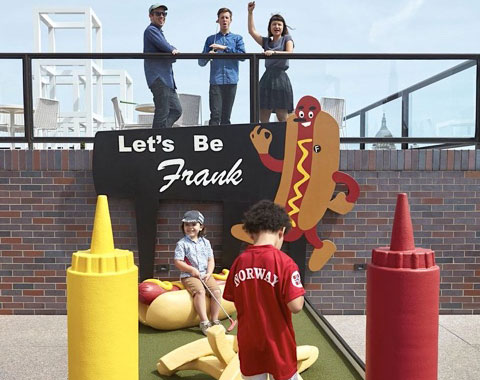 Foreplay
Located at Moxy Hotel's Magic Hour Rooftop Bar & Lounge at Times Square in New York City, Foreplay miniature golf is not child's play. It's adult only. This naughty hot spot features life-size cartoon animal sculptures in suggestive flirty poses. In case you've enjoyed too many rounds, the venue offers nineteen "Crashpads," starting from $99 a night.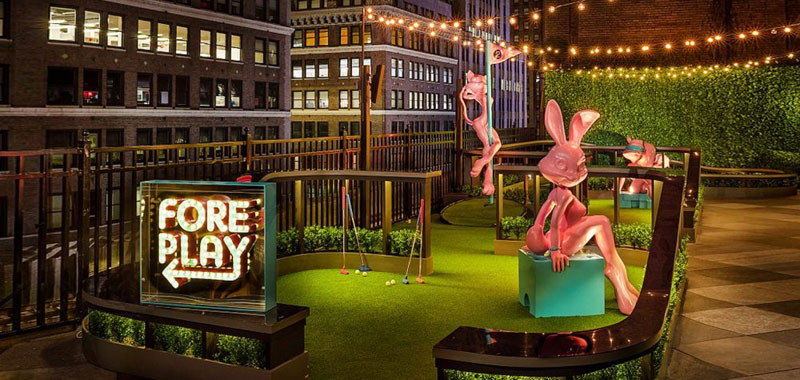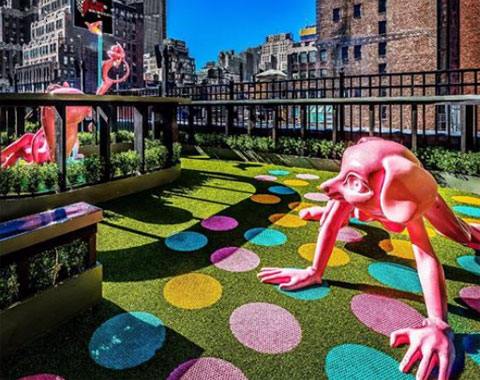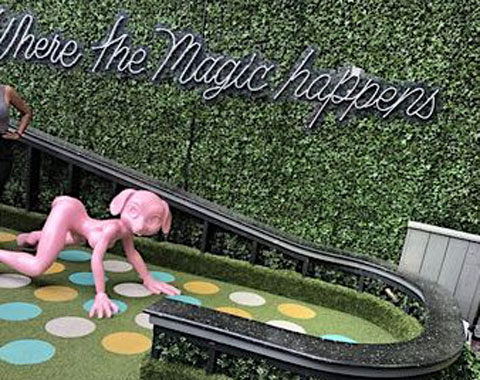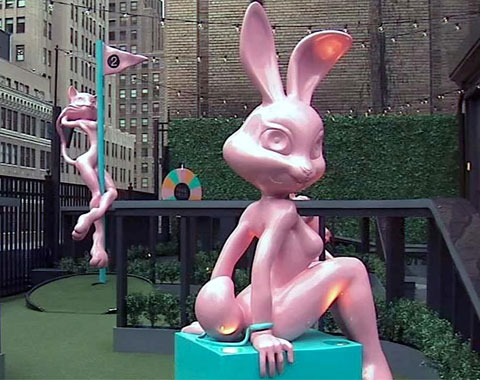 Birdies
Located at SFC Club (Social Games and Fun Club), Stratford Roof East, London, Birdies mini golf changes themes every year.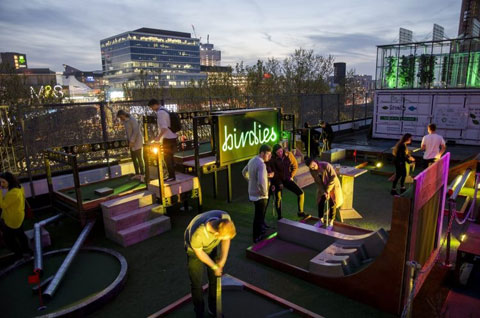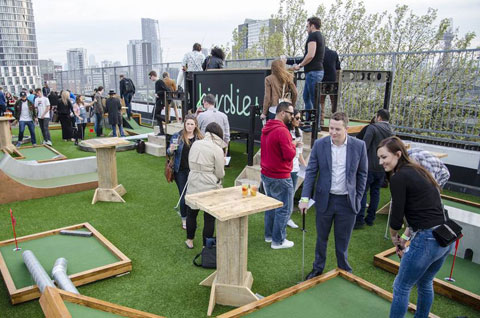 Vol. XIX, No. 1, January 2019
---
---