Vol. XIX, No. 4, April 2019
---
---
Panera, C-stores & fast foods raise the bar on food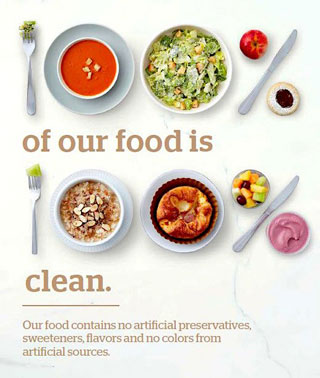 Almost four years ago Panera Bread made a promise to diners that it would commit to only using "clean" ingredients. They achieved that goal by the end of 2016. Today their U.S. food menu is 100% clean - free of artificial flavors, artificial preservatives, sweeteners and colors from artificial sources.
To achieve clean food, the chain worked with health experts to compile a list of ingredients and additives that it wanted to remove from the food found on the company's menu. That list of 96 ingredients included aspartame, high fructose corn syrup and saccharin. The chain was the first U.S. national restaurant company to publicly share a list of ingredients it would no longer be using. Many other fast casual and fast food chains, including Subway, Taco Bell and McDonald's are now working to catch up.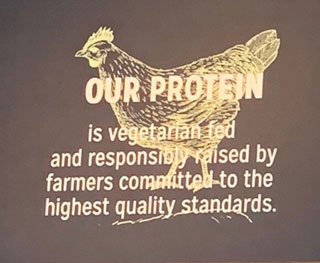 .jpg flow-right
We recently spotted a new food standard that Panera has adopted, "all their animal protein is vegetable-fed and responsibly-sourced by farmers committed to the highest quality standards." Fast casual chains such as Panera, Chipotle, LYFE Kitchen and Sweetgreen continue to raise consumers' expectations for transparency and quality, healthy food.
There's a competitive advantage to why restaurants chains are changing to make their food clean. There's a growing consumer-driven trend of expectations for fresher, heathier and cleaner foods.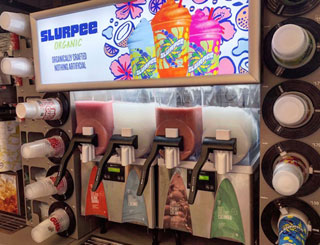 Now convenience stores are hoping to join the trend of offering cleaner and healthier food and drinks. 7-Eleven is currently testing concepts including an organic Slurpee machine with non-GMO, all-natural flavors and ingredients including celery and turmeric. They're hoping they can be seen as a convenient place to pick up healthy snacks and enjoy a better-for-you meal. For health-minded shoppers, the C-store chain is opting for everything from vegan to keto-friendly items, and for those who want an enhanced 7-Eleven experience, there's soft-serve, a gelato bar, kombucha counters and breakfast tacos from Laredo Taco Company. "Customers are seeking differentiated products. They want cleaner labels, better-for-you and healthier products," said Marisa Bertha, director of 7-Eleven product development.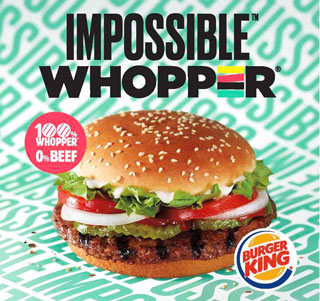 Vegetarianism and flexitarianism are growing trends, with more than one-third of Americans either vegetarians or trying to reduce their consumption of meat with a plant-forward diet. Restaurants are responding. Now both Red Robin and Burger King will be offering Impossible Burgers as an all-vegetarian alternative to beef burgers. And Taco Bell has launched a test vegetarian menu in some of their stores with two new meatless options, the Vegetarian Crunchwrap Supreme and the Vegetarian Quesarito. Taco Bell said the menu will also use a green "V" symbol next to items certified by the American Vegetarian Association (AVA), like the classic Bean Burrito. The AVA defines vegetarian as lacto-ovo, allowing the consumption of dairy and eggs but not any animal by-products. It's "make it meatless" button in its mobile app has caught on with customers. Nine-percent of Taco Bell's sales currently come from either dedicated vegetarian items like its bean burrito or from customers opting out of meat on the chain's other menu items.
Implications for entertainment venues
Consumers bring these quality and healthy food and drink expectations to everywhere they go, including eatertainment venues and FECs. As consumers are exposed to higher quality and healthier foods, the bar of their expectations goes up every day. Eatertainment venues and FECs need to raise the quality of their foods and their transparency of where they source their foods, its ingredients and how it is prepared to stay competitive.
Vol. XIX, No. 4, April 2019
---
---