Vol. XVI, No. 7, August/September 2016
---
---
Mega Maze - 170 years, 7 generations & counting
It all started seven generations ago, when George Davis, a farmer from Westford Massachusetts, moved to Sterling, Massachusetts in 1846. Since then, generations of Davises have lived and worked on that same spot. If it's farming, you can bet that the Davis Family has done it. They've operated a dairy business, complete with home delivery service, a roadside fruit stand, vegetable gardens, forage crop fields, a cider mill, timberlands, lumber mills and even mining operations, but that's not all. Many Davises have held important agricultural positions off the farm. In fact, Jonathan Davis was not only the founding President of Agway, but you also may have seen him rubbing elbows with President Lyndon Johnson after Mr. Johnson appointed him Board Chairman of the Federal Farm Credit Banking System.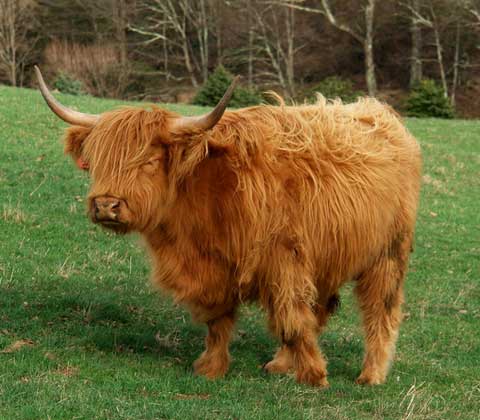 Of course you probably want to hear more about the current generation of Davises who have developed two amazing agritainment attractions with our company's help. Well, that story begins in 1990. At that point John Davis and two of his sons, Larry and Doug, were managing the farm as a dairy operation. One night, a fire destroyed most of the dairy farm, barn and cattle. As you can imagine, the Davis spirits were just about as low as could be. Two days after the tragedy, a friend gave the Davises three highland cattle and it really boosted their morale to have cattle grazing out in front of the burned dairy barn. Within days people were driving down their quiet country road just to catch a glimpse of these bizarre creatures. One man was so excited that he stepped out of his car in the middle of a thunderstorm, with nothing to protect him but business suit, just to get a closer look.
Over the generations the Davis family has always trusted that hard work and innovation will keep agriculture alive and well in Massachusetts. Farming practices may have changed over the years, but the values such as preserving the rich farming culture of New England, maintaining open lands, and above all else, the importance of family, remain the same.
Well, that certainly inspired the Davises. They knew they had something special and decided that they wanted to share it with everyone. So John, Larry and Doug went to work and built a small temporary petting zoo. Before they knew it, the petting zoo had become a home for all kinds of endangered farm animals, not to mention a full time job for the Davises. Brook, a Scottish Highland was born in 1991, the farm's first endangered farm animal born there. Still, the Davises just weren't satisfied. They dreamed of creating a farm that was not only a home for endangered animals but also a place families would gather for some good old-fashioned fun.
So in 1994 they hired our company to evaluate if an enlarged attraction for children would be feasible.
We conducted a market feasibility study, including guest surveys, which showed adequate demand for a major facility. We then worked with the Davis' to develop a master design plan for development of a "children's discovery farm" with an expanded mix of attractions targeted to families with toddlers to eight year-olds. The new facility was built across the road and named Davis Farmland. You have no idea how exciting it was when Davis Farmland finally opened (in a snowstorm, wouldn't you know!) in May of 1996.
Every year since, the Davis' have retained us to visit and evaluate their operation and recommend improvements and added attractions, including major expansions. The facility, operation, and attendance have grown each year. This year we added a major new area, Imagine-Acres, a pretend village with stores, houses, veterinary clinic, camp grounds and more.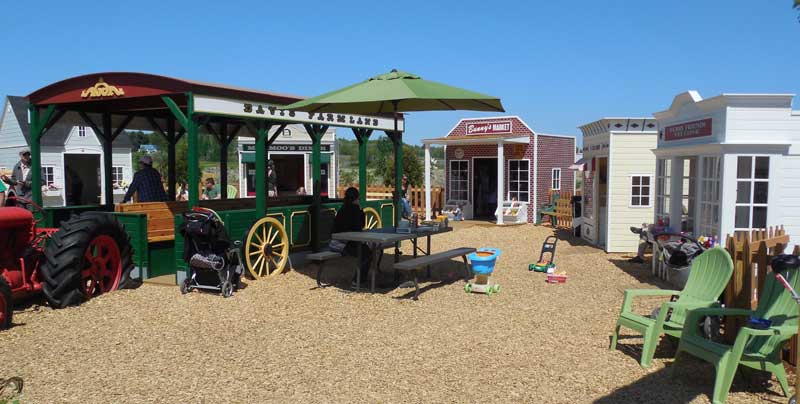 When Larry Davis was recently asked about our company's services, he said:
"Thanks again for your visit. Once again, unbelievably amazed at your prowess in this industry, your ability to always be on top of it, and the way you conform your knowledge to best suit your client and their facility."
However, things didn't stop with the development of Davis Farmland. In 1998, Larry almost single-handedly carved out Davis Mega Maze, an award winning 3-dimensional field maze designed by world renowned maze designer Adrian Fisher, in one of the farm's cornfields across the street from Davis Farmland.
The first maze surprised everyone when it opened because of the stir it created with the media, being seen in places ranging from Good Morning America, newspapers and magazines across the country...even a magazine in Sweden. Since then, Davis' Mega Maze has appeared in books, movies and TV shows. Every year brings a whole new puzzle, theme, and all new challenges to our guests.
This year the Davises have gone all out with the maze. They are honoring the retiring Red Sox legend, David Ortiz by memorializing his face in the maze design by Adrian Fisher with the message "Thanks Big Papi" next to his face.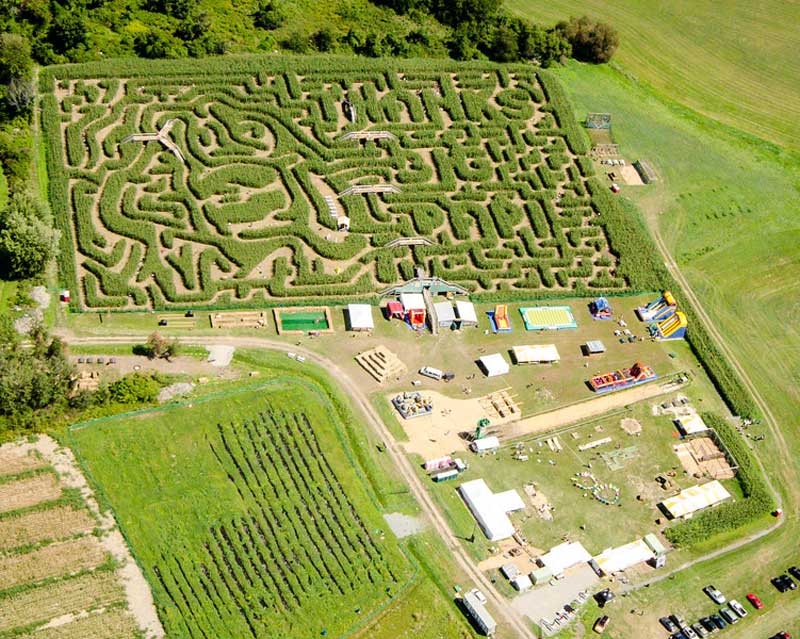 It's the first time the maze has depicted a person's face. The closest previous design was a pirate theme that featured a skull and crossed sabers.
This year's maze is already receiving wide press coverage, including from the Boston Globe.
And to further raise the fidelity of the maze experience, we worked with the Davises and our restaurant partner to introduce Kansas City barbeque to the maze, including world famous Kansas City burnt ends at Smokey's BBQ Shack. And following the Big Papi theme, there will be a "Big Papi's Sharable Sampler Platter" with burnt ends, pulled pork and smoked turkey. Also added this year is a u-pick pumpkin patch.
It has been very rewarding for our company to been able to contribute to the Davises' growth and success for over two decades.
Vol. XVI, No. 7, August/September 2016
---
---