Vol. VIII, No. 2, March/April 2008
---
---
Indoor Legoland headed to America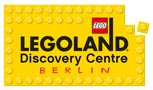 In our December 2006 issue, we broke the news about Merlin Entertainments Group's launch of a new Legoland Discovery Centre venue in Berlin, Germany. That prototype that opened in Berlin last year now attracts more than 500,000 visitors annually.
Now Legoland Discovery Centre is coming to the United States. The giant indoor Lego world, designed for families with children aged 2 to 12, will open its first location in the U.S. in August 2008 in the 630,000-square-foot The Streets of Woodfield shopping center in Schaumburg, Illinois. The venue will occupy a 2-story, 30,000-square-foot store and feature activities ranging from hands-on Lego play to life-sized Lego adventures centered around the iconic interlocking colored bricks.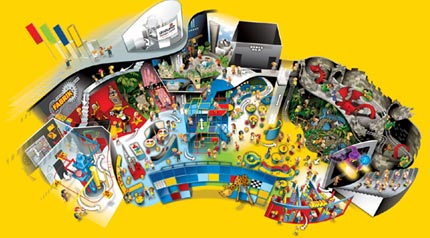 Legoland Discovery Centre in Berlin, Germany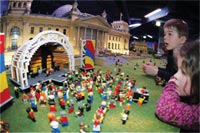 The facility will combine Lego model building and unusual construction challenges with theme park-like attractions such as a dragon ride, adventure trail and 4D cinema incorporating fantastical Lego creatures and Lego-based special effects. Other highlights will include a Duplo play area for younger children, birthday party rooms, a Lego cafe, a Lego store and a special room with rotating exhibitions by master Lego builders.
A second 44,000-square-foot Legoland Discovery Centre will open at the Meadowlands Xanadu retail and entertainment complex in New Jersey just outside New York City.

Xanadu's 2.3-million-square-feet complex will include entertainment, interactive attractions, sports and retail. The $2-billion center will feature five themed districts: Sports, Entertainment, Youth Culture, Food & Home and Fashion. It will be home to North America's largest climate controlled Ferris wheel, The Pepsi Globe, offering breathtaking views of the Manhattan skyline and northern New Jersey. In addition to retail stores and restaurants, Xanadu will include America's first indoor snow dome, a skydiving tower, multiple movie theaters, and a concert and live theater venue. Xanadu is scheduled to open in late 2008, but no opening date has yet been announced for its Legoland Discovery Centre.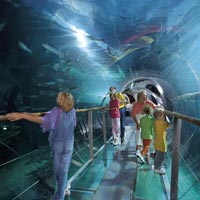 We have learned through our sources that Merlin Entertainment will be pairing up Legoland Discovery Centre with its Sea Life aquarium concept at some future locations in the United States. Sea Life aquariums are smaller and cost less than the typical publicly funded aquariums. Merlin currently operates 23 Sea Life aquariums throughout Europe.
All Legoland Discovery Centre and Sea Life locations are run by Merlin Entertainments Group, the world's second biggest visitor attractions operator after Disney, with 51 attractions and four hotels in 12 countries.
Vol. VIII, No. 2, March/April 2008
---
---