---
Mall-tainment in the Arabian Gulf
On a recent trip to the Arabian Gulf, we had the opportunity to visit the 14 newest and largest malls in Dubai, U.A.E.; Bahrain and Doha, Qatar. Malls in those and other GCC countries have taken a somewhat different approach to mall development than what has been done in North America. Almost all the malls are anchored for significant-sized family entertainment centers (FEC), and most are operated by the mall owners.
The concept of mall-owned FECs probably evolved due to the lack of available department store anchors for malls in that part of the world. Mall owners understood that they needed some anchor tenants to help generate traffic, as well as tenants who would increase the length-of-stay, and as a result, per capita purchases. With no chain FEC operators, they developed and operated their own.
In addition to FECs, many of the malls have hypermart anchors, with Carrefour being the most common. The malls also have food courts, with the FECs adjoining them. In fact, you won't find any freestanding FECs, only the ones in the malls.
The following is a slide show of photos we took at the various mall FECs we visited.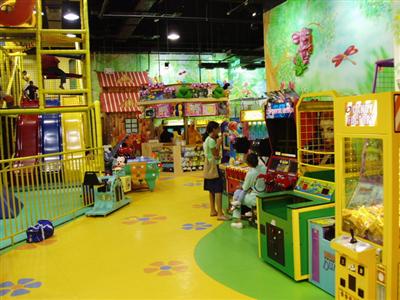 |
The newest mall to open in the Gulf region is Ibn Battuta Mall in Dubai with 1.2 million square feet of leasable area. The mall has a storyline: the voyages of Abu Abdullah Muhammad Ibn Battuta, an actual 14th century Muslim Moroccan traveler and explorer who traveled over 75,000 miles in 29 years. Ibn Battuta managed to travel from Tangiers, through North Africa, Andalusia (southern Spain), much of the Middle East and Turkey, Southeast Asia, India and China before making his way back home (learn more about Ibn Battuta). The mall features six lands visited by Ibn Battuta -- Tunisia, Egypt, Persia, India, China and Andalusia -- and each showcases their unique architecture.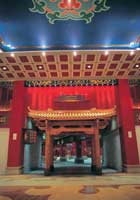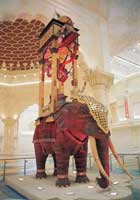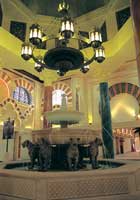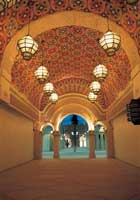 Ibn Battuta Mall in Dubai cerebrates the travels of the 14th Century Muslim traveler and explorer Abu Abdullah Muhammad Ibn Battuta.
Dubai is a place where grandeur continues to be redefined. Although Ibn Battuta Mall is large and extravagant, other mall developers are already working to out do it. Coming on line at the end of this year will be the Mall of the Emirates with 2.4 million square feet of leasable space with over 425 stores, 65 restaurants, an indoor ski slope, and of course, a large family entertainment center. And to outclass every mall on the planet, the 5.6 million square foot, 1000+ store colossal Dubai Mall is under construction to become the world's largest mall when it opens in 2006.
| | |
| --- | --- |
| Mall of the Emirates | Dubai Mall is slated to become the world's largest mall |
---