Vol. XXII, No. 8, August 2022
---
---
Editor's corner
Our company's work includes consulting with existing location-based leisure business on growing, including strategic plans, renovations, additions, auditing and advising on operations, pricing, menus and just about every aspect of the business. I recently visited one of our agritourism clients, our oldest, Davis Farmland that includes Davis Childrens Discovery Farm, Davis MegaMaze & Festival, and Davis BBQ, for our annual review, evaluation, and planning session. This is what Larry Davis, one of the co-owners, wrote me after the visit.
"Thank you so much for another brilliant visit that included tackling perhaps our largest agenda list and boiling it down to the essentials. In addition, greatly appreciate you going beyond our agenda list and taking on other issues that needed to be repaired. Your visit has really laid the foundation for growth.

I guess after decades of working together I shouldn't be surprised but somehow, I always am. Thank you for always being there for us."
We're now in our 33rd year of designing, producing, and assisting clients with developing and growing their entertainment and leisure experience destinations. It's incredible how much stuff we accumulated in our offices over that time and just stored away in the basement and closets of our office. Most of it was from the analog paper days, including files, out-of-date manuals, journals and magazines, drawing prints, etc. We had copies of our Leisure eNewsletter from back in the days when we mailed it. We found boxes of files dating back to our earliest clients.
Maybe it is a little late for Spring cleaning, but the other day we decided it was time to rid the office of all that stuff we never used, some we didn't even realize we had stored away. We called 1-800-Got-Junk? and managed to fill one and two-thirds truck loads with it.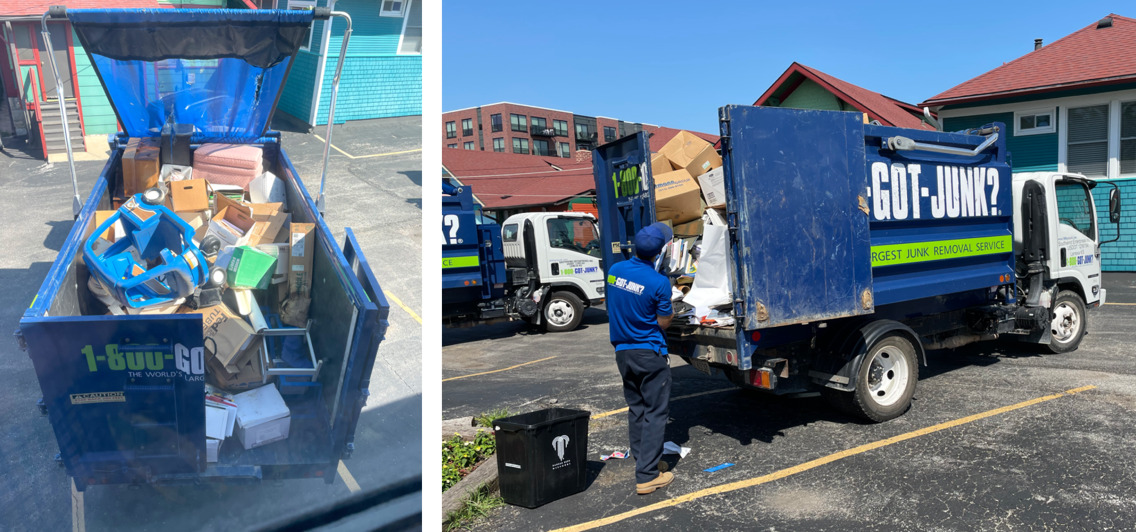 If you are one of our older clients looking for some old drawings or files we don't also have stored digitally, sorry, sorry, they're gone.
I hope you enjoy reading our nine articles in this late summer issue, including one by Frank Price on satisfaction levels in the service and FEC industries.
Vol. XXII, No. 8, August 2022
---
---