Vol. XV, No. 2, February-March 2015
---
---
Real live escape game venues continue to multiply
In last month's issue, we wrote about how the recent growth of real escape games (REG), also known as live escape-the-room, is a new puzzle-based entertainment venue that is just now catching on in America. Escape rooms balance the theatrics of a haunted house (minus the scares — for the most part) with familiar puzzling elements such as codes, keys, patterns, riddles and scavenging.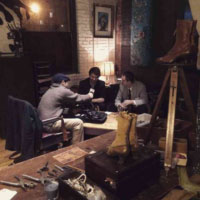 The latest edition to the REG phenomenon is Escape New Haven that recently opened in Connecticut. Max Sutter, one of the owners, said in a recent interview, "visual puzzles, auditory puzzles, spatial reasoning puzzles and word puzzles will be just a few of the challenges participants must conquer in their quest to escape. Oh, and did we mention that the clock will be ticking?"
Each team is trapped in a room and has 60 minutes to solve their puzzles in order to escape. Sutter only expects that 30% of the teams will be successful. Ethan Torrent, the other owner said, "We're also hoping to get families in. Children bring a new type creativity with them when solving puzzles."
Most escape rooms are designed for groups of two or more, making them not only a potential date activity, but also something attractive to families, birthday parties, gamers, church groups and, most lucratively, corporate planners looking for a break from the usual trust-building sales retreats.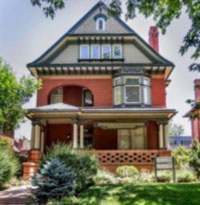 Other recently opened REGs include Puzzah! in downtown Denver and Epic Escape Game located in an old mansion, also in Denver.
One big question is not whether REGs will be popular, but rather like most new entertainment concepts in the past that can be developed at lower cost (remember the soft modular play center craze in the early 1990s?), whether there will be an over expansion beyond market demand. Already, the Denver metro has a total of five REGs including Puzzah! and Epic Escape Game, totaling 12 different themed rooms. There are 30, yes 30 different REGs in the greater Toronto, Canada metro already at this early stage of their emergence.
And then there is also the issue of the sophomore slump to consider. When something new comes along, whether a new attraction or a new venue, lots of people will initially give it a try. The question is what is its long-term repeat appeal. We usually find that out by the end of the second year or beginning of the third.
Vol. XV, No. 2, February-March 2015
---
---