Vol. VI, No. 4, August/September 2006
---
---
Away-from-home leisure competition increasing
It's bad enough that families are feeling time pressed (see story above, Time is more than money). But at the same time, new forms of competition are appearing to compete for what limited leisure time families do have to invest in an away-from-home experience. Here's a rundown of some of the newer concepts we see competing with location-based entertainment venues, including family entertainment centers:
Indoor Waterpark Hotel/Resorts
The idea of taking the waterpark indoors and combining it with a family hotel evolved in the Wisconsin Dells, Wisconsin, which was originally a summer vacation destination for Chicago, Illinois; Milwaukee, Wisconsin; and other cities within a 200-mile drive. In 1994 the Polynesian Resort Hotel opened the area's first indoor waterpark. The development of these types of resorts in the Wisconsin Dells (there are now 21) completely changed the nature of the Dells, which is now as busy on weekends in the winter as in the summer. Then along came chains like Great Wolf Resorts (a public company) and Marcus Hotels and Resorts (a division of Marcus Corporation, one of America's largest cinema chains), which have taken the indoor waterpark resorts to non-tourist destinations such as Kansas City, Kansas; Milwaukee, Wisconsin; Sheboygan, Wisconsin (a town of less than 100,0000), and Utica, Illinois. As of the end of 2005, there were 104 indoor waterpark resorts in North America. Another 35 are expected to open in 2006, and an additional 155 indoor waterpark resorts are under development or in planning stages.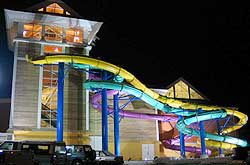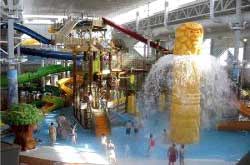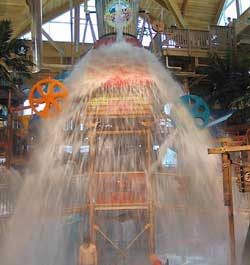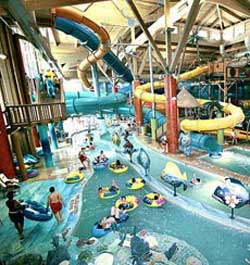 The fast emergence of hotel waterpark resorts and their popularity offers time-strapped parents a convenient option for a quick family getaway within an easy drive of their home, sometimes in their own town. The majority of these mini-vacations occur on weekends, except during summer vacation and school holidays.
Eatertainment
The bar for eatertainment venues was recently raised with the opening of the first T-REX restaurant in Kansas City, Kansas (see separate story in this issue). T-REX is directly targeting families with children, the same target market as family entertainment centers. It has taken the Rainforest Café, a popular family eatertainment venue, to the next level.
Additionally, what many people might have thought of as a young adult sports fan's haven, ESPN Zone , is actually a family destination, as well. ESPN Zone has undertaken a new marketing campaign, supported by 30-second television spots, targeting families with younger kids -- particularly tweens, ages 8 to 12, who aren't old enough to go out alone but think of themselves as too "cool" to hang out with mom or dad. With the new campaign, ESPN Zone is trying to recast itself from a special-occasion destination to a more everyday family dining and entertainment destination. (To see a copy of the new Mom's Calling 30-second commercial, click here: High resolution Low resolution)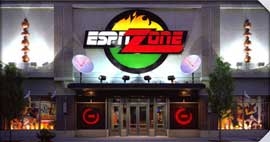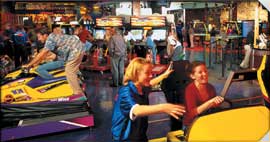 No longer just a nascent trend, the super eatertainment concept of family pizza buffet/entertainment center (FPBEC) is marching across North America. FPBECs combine the best of the buffet concepts with pizza, the most popular food with children, and add in family entertainment to create a unique and appealing family destination. The first FPBEC was a 7,000-square-foot Mr. Gatti's buffet restaurant, owned by Rick Barsness in Victoria, Texas. He added 5,000 square feet of games in 1987. Since that time, the Mr. Gatti's restaurant chain has opened over 20 Gattilands (smaller) and Gattitowns (larger) ranging is size from 18,000 to 30,000 square feet. John's Incredible Pizza Co. operates a very successful chain of six FPBECs in California, with the largest being 59,000 square feet. America's Incredible Pizza Co., trading as [Name of City] Incredible Pizza Company, has opened six FPBECs in Missouri, Oklahoma and Texas and has 10 more openings planned in the near future, including in Mexico. The largest facility is over 90,000 square feet. There are other individual and small chain FPBEC operators cropping up throughout the country, including one of our latest projects, StoneFire Pizza Co., opening in November in New Berlin, Wisconsin.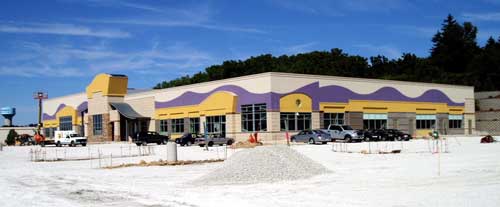 StoneFire Pizza Co., an upscale FPBEC concept produced by White Hutchinson, will open this November. There are currently over 40 operating FPBECs in the U.S. that range in size from 22,000 to 90,000 square feet.
The eatertainment pizza and games concept continues to expand and evolve. The 52-year-old Shakey's Pizza is revamping itself with a new eatertainment concept called Shakey's Pizza & Grill, including a new menu, game room and decor. The first will open in Covina, California, in September 2006.
"A lot of Shakey's stores are older and in need of polishing to make them more relevant to today's families," said Tom Pulido, president and CEO of Shakey's USA Inc. "But many customers also have fond childhood memories of Shakey's. We held on to our past while at the same time we brought the brand into the 21st century... Our target is families with kids," Pulido said. "That's still the bull's-eye."
The new look and menu reflect a shift in American attitudes toward style and health. "Shakey Johnson was a fun-loving person, and his attitude was reflected in everything he did. While Shakey's Pizza has stayed true to its heritage of entertainment and value, its attitude has waned a bit over the years," said Pulido. "Through our new employee training program and revitalized store design, the new Shakey's Pizza & Grill will once again fully embody that fun-loving attitude allowing Shakey's memory to live on."
Shakey's Pizza & Grill will retain Shakey's original thin-crust pizza, fried chicken and MoJo potatoes, but will also offer new menu items such as hand-tossed salads, burgers, micro-brewed beer and gourmet pizzas.
Shakey's was established in 1954 in Sacramento, and at one point, had 500 stores. There are now 60 stores, including 50 in Southern California. The Covina Shakey's is one of 15 corporate-owned stores.
Pulido said Covina was chosen for the prototype because it has the demographics the company was targeting and is within a shopping center with good anchors.
Shakey's plans to remodel five corporate stores and to open four prototype stores in the next year. Those stores will serve as examples to franchisees as to how to convert their restaurants into the new model. (For more on Shakey's, see Shakey's celebrates 50 years of eatertainment. Also see Peter Piper Pizza revamps its stores for information on Peter Piper Pizza, another pizza and games chain, and also the chain's website.)
For years, fast food restaurants such as McDonald's and Burger King have included indoor soft-contained play units. Now, many more traditional restaurants are adding children's play areas. One good example is Landry's at the Joe's Crab Shack restaurants, which are adding either indoor or outdoor children's play areas. Landry's has also created another extremely popular concept with families. The company has grouped 10 of its different restaurant concepts in a waterfront park setting with 13 different rides, various midway games and retail shops at Kemah Boardwalk in Kemah, Texas, southeast of Houston.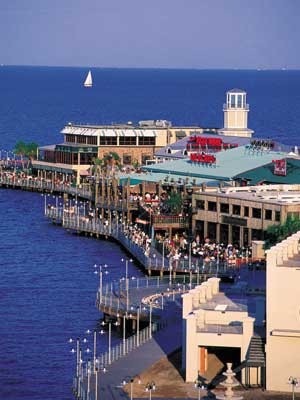 Agritainment
Many farmers have gone beyond raising cattle, milking cows and growing crops and made the leap into the experience economy with family attractions during the fall through Halloween. You could call it pumpkin-tainment, but it is known in the industry as agritainment. First farmers offered U-pick-it pumpkin patches, but the public wanted more. Once out there on the farm on a beautiful clear, crisp, fall day, people were in no hurry to leave. And farmers, smart businesspeople they are, figured out ways to use the season and the holiday and the power of per caps to build revenue. They started offering mazes, petting zoos, hayrides and haunted trails, some of which are free and some of which come with a per person charge.
The first corn maze in the U.S. was created in 1993 in Annville, Pennsylvania, when students and staff from Lebanon Valley College wanted a way to help flood victims in the Midwest. They had heard about European mazes, usually made with hedges. Why not carve a maze out of a cornfield? They cut a maze in the shape of a dinosaur in a 3-acre field of growing corn. Admission was $5. It was a big success.
The demand for mazes has grown ever since then and has spawned a half-dozen companies that design and cut the things, some using GPS computer driven mowers - high tech equipment meets low tech corn. Mazes come in various shapes and themes, from the usual witches and such to the really bizarre, like the "Kerry vs. Bush" maze and the maze honoring the Detroit Pistons basketball team. From the inside, of course, it's just corn and more corn, or in some cases, maize.
Get lost long enough, and when you come out, you sure are famished. Farmers quickly figured out that their next logical step was to sell food, like hamburgers and hot dogs cooked on the barbecue, and smoked turkey legs and roasted corn and homemade apple fritters. It all tasted better out on the farm.
Then they figured out they could add more entertainment and increase both the admission charge and food per caps, as the longer people stayed out in that fresh farm air, the more they would eat and drink. So farmers added peddle-go karts, giant slides, pumpkin slingshots, even pig races and animatronic singing chicken shows. The farm family-based fall festival was born and has been booming ever since.
Today, there are over 300 significant fall mazes and family fall festivals around the country, all grabbing a large share of October weekend away-from-home family entertainment. In fact, some farmers have extended the season to almost three full months all the way back into August. And if you don't think this is a big deal, just take a look at Vala's Pumpkin Patch up in Omaha, Nebraska, that attracts hundreds of thousands, or Cherry-Crest Farm near Lancaster, Pennsylvania, or Davis' Mega-Maze in Sterling, Massachusetts, just three of our agritainment clients.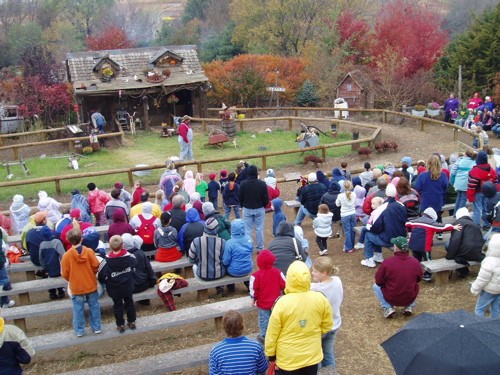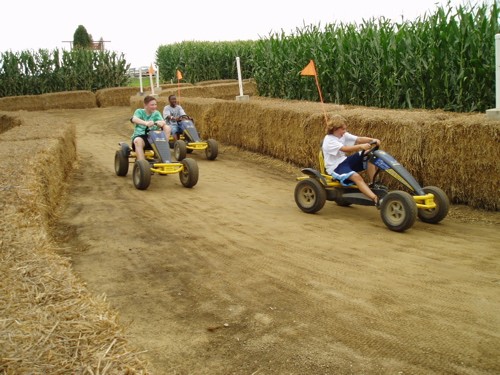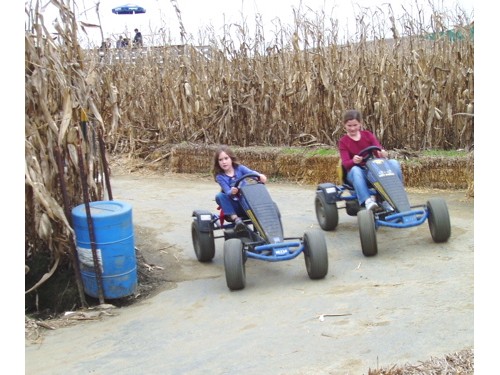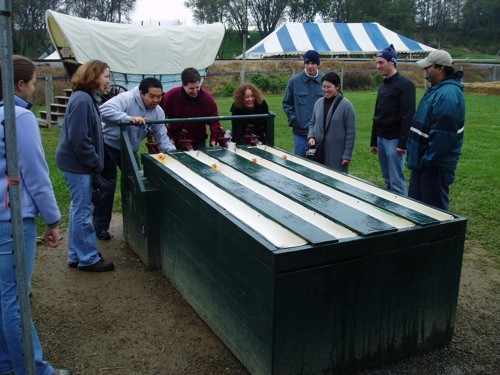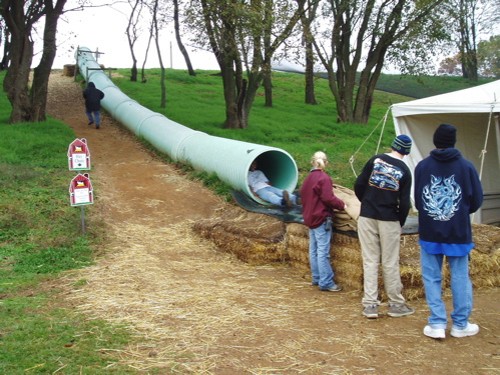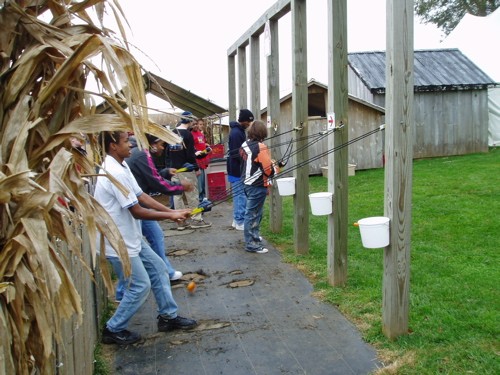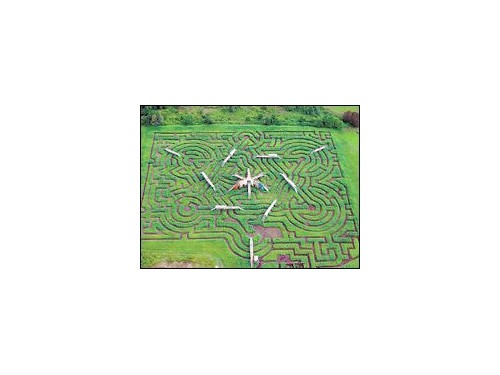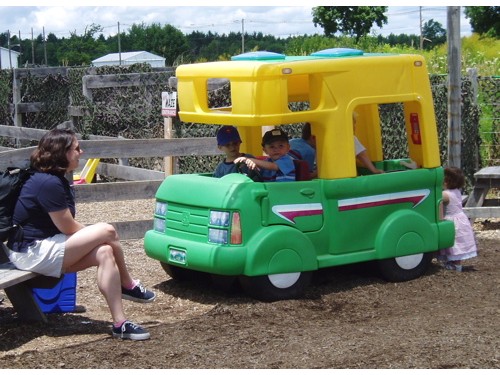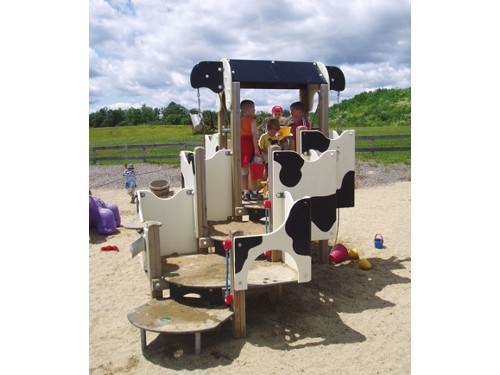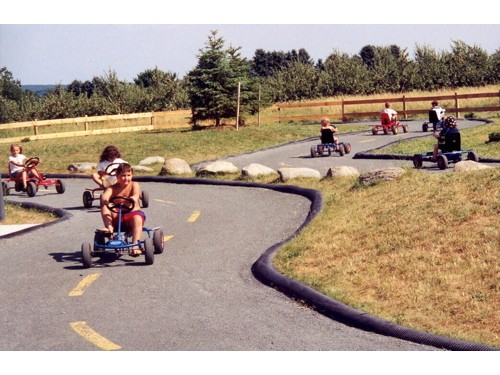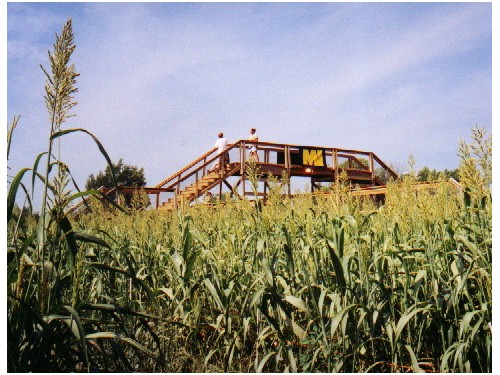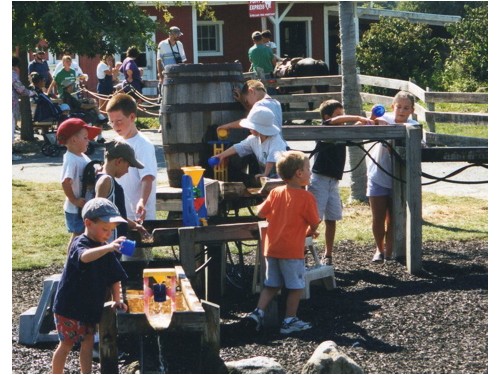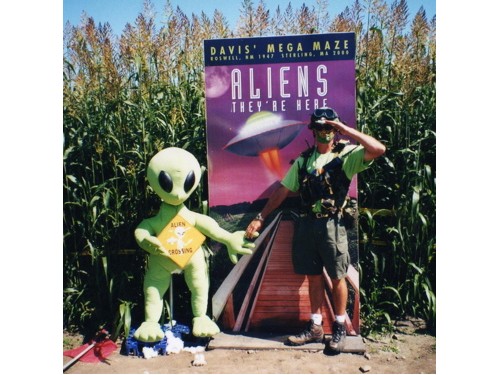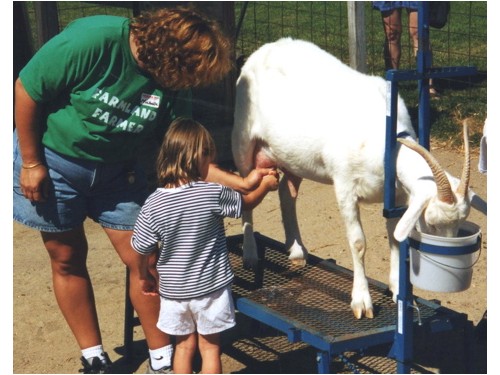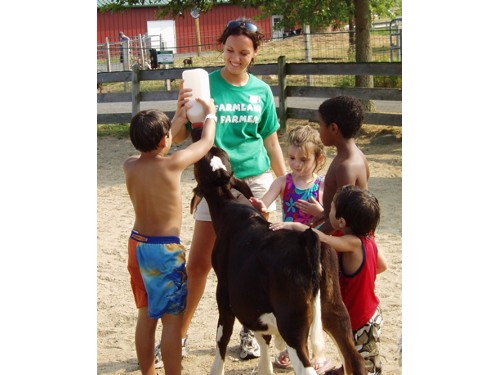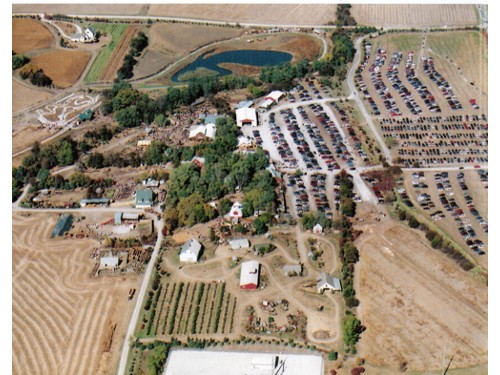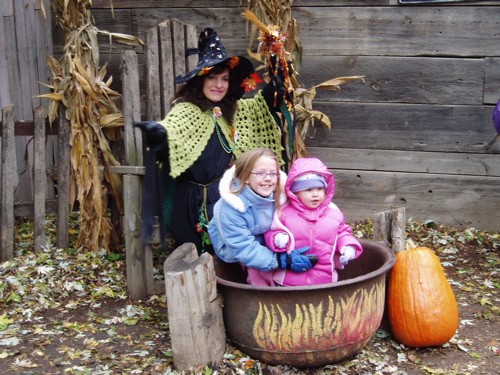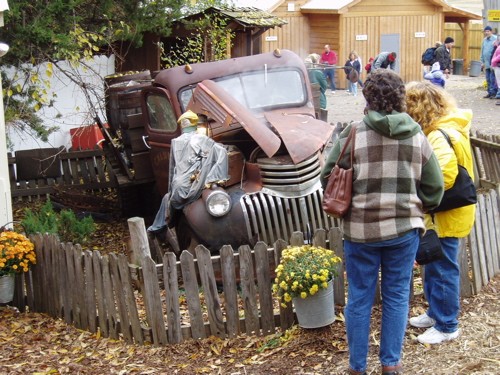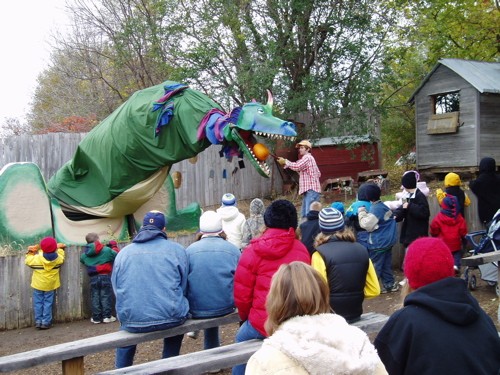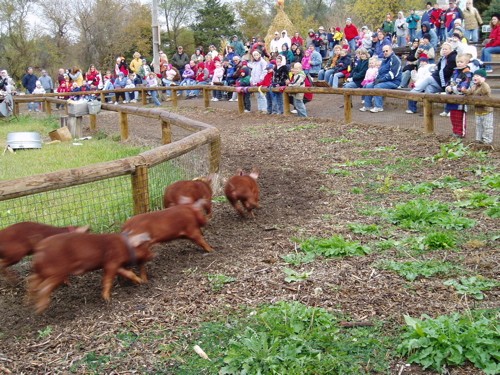 Just a few of the offerings of these three family agritainment attractions
Dedicated birthday party facilities
Birthday and private parties are a significant source of revenue for most LBEs. Dedicated birthday party facilities are now cropping up throughout the country and skimming away some of the cream from LBEs. These party facilities are usually located in low-rent spaces, such as office-warehouse buildings, and are open only on weekends for birthday parties (or other times for parties or groups by reservation). They offer aspiring LBE developers an opportunity to get into the industry with an investment of less than $200,000 without all the long hours that the typical LBE requires. The facilities are open only when there is a booked party, limiting operations to three or four days a week. Probably the best known of these is the Pump it Up franchise. Many industry veterans have expressed doubts whether the Pump It Up operation has staying power.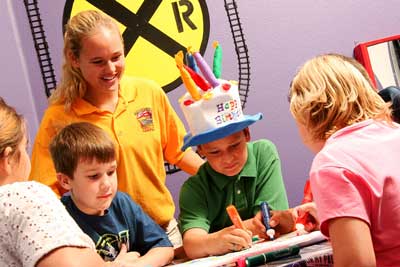 Hero's birthday party
Our favorite party facility concept is Hero's, The Party Experience, developed by Laurien and Chester Henry, long-term and highly respected family entertainment center operators and owners of Adventure Zone in Calgary, Canada, and Frank Price, the world's guru of children's birthday parties and founder and owner of Birthday Party University. Rather than a franchise with ongoing franchise fees and franchise agreements that can be very rigid, Hero's offers a turnkey license package.
Retail-tainment
Many mall and shopping center developers are turning their centers into retail-tainment multi-faceted shopping, dining and entertainment destinations. For more information on retail-tainment, see this issue's story, Retail developers becoming restaurant and entertainment operators.

Indoor waterpark resorts, eatertainment, agritainment, retail-tainment and party centers are all now competing for a slice of consumers' away-from-home leisure time pie that was once almost exclusively claimed by traditional LBEs. The competitive landscape continues to evolve, bringing challenges for existing LBE businesses that must innovate to retain market share.
Vol. VI, No. 4, August/September 2006
---
---