Vol. III, No. 6, Summer 2003
---
---
Gameroom and Arcade Price Wars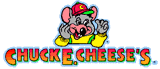 Chuck E. Cheese's has implemented a new "All games and rides 1 token plus more tickets and more prizes" program in all its stores. The program is aimed at creating a greater perceived value for the stores, or as advertised, "That's even more value for your family's fun dollar."
Normally, the gameroom pricing of a single operator doesn't impact the entire industry. It's unlikely CEC's increased redemption ticket payout will have any impact, since it was low to start. The ticket payout is probably now more equivalent to other gamerooms and arcades. However, since CEC has over 430 stores, the new "All games and rides 1 token" program could easily change guest expectations of gameroom pricing and put pressure on other gamerooms, arcades and FECs to match.
We'll have to wait to see if this starts the first industry gameroom trend, or possibly even a price war.
Vol. III, No. 6, Summer 2003
---
---