Vol. XXIII, No. 3, March 2023
---
---
Esports isn't living up to its hype
A February survey by Morning Consult found that just 7% of U.S. adults considered themselves avid esports fans. That's lower than the 21% who identified as avid sports fans in general. The combined percentage of avid and casual esports fans is lower than any other sport, even lower than for horse racing.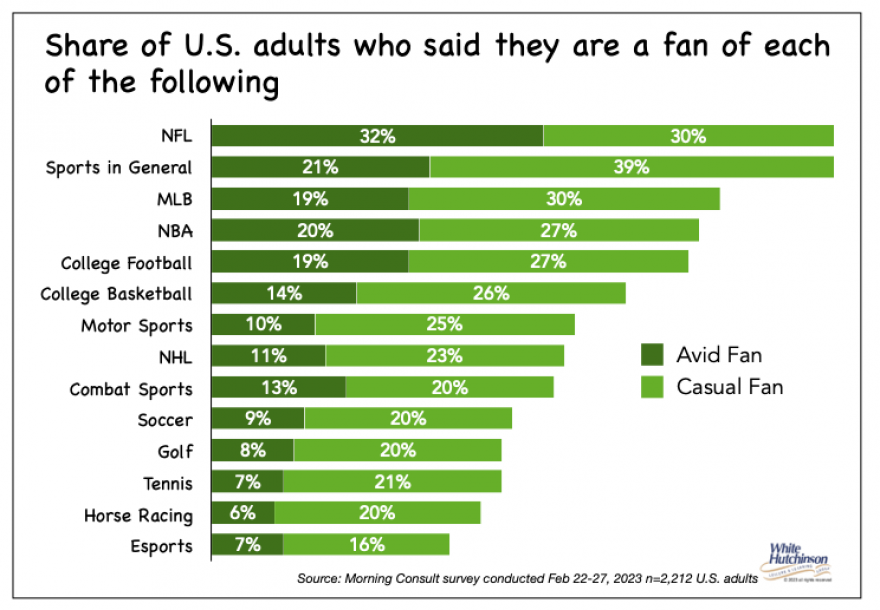 Only 12% of U.S. adults said they had watched an esports event in the past month. The shares of Gen Z (24%) and millennials (22%) were higher. That's because those age cohorts are more likely to identify as gamers who play video games obsessively. 30% of all adults identify as gamers versus the 63% of adults who say they play video games in an average week.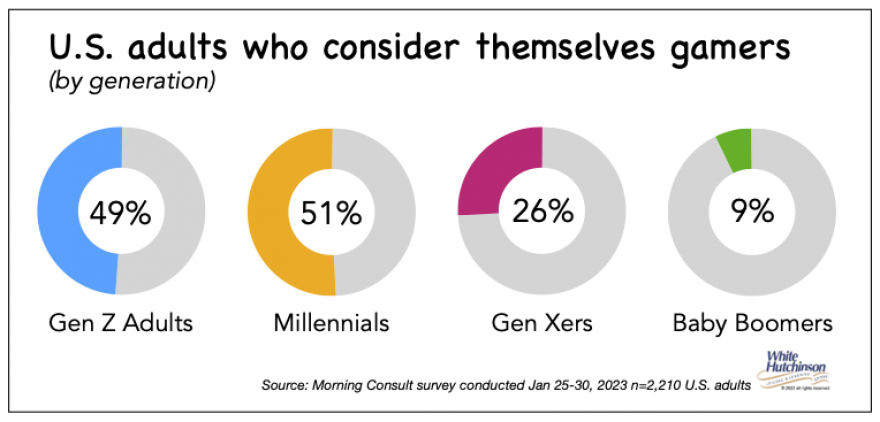 While venture capital esports investment in 2022 was significantly down from previous years, heightened interest in esports among casual gamers in the year ahead, driven by additional large-scale broadcasts of pro gamers, could help reverse the recent misfortunes of the domestic esports sector.
Subscribe to monthly Leisure eNewsletter
Vol. XXIII, No. 3, March 2023
---
---