Vol. XXIII, No. 3, March 2023
---
---
2023 forecast for the attractions industry
In their annual Voice of the Visitor report, PGAV forecasts an increase of 15% over 2022 attractions' visitation, resulting in 2023 visitations exceeding 2019 levels by 7%. That's greater than the 2% population growth over the same period.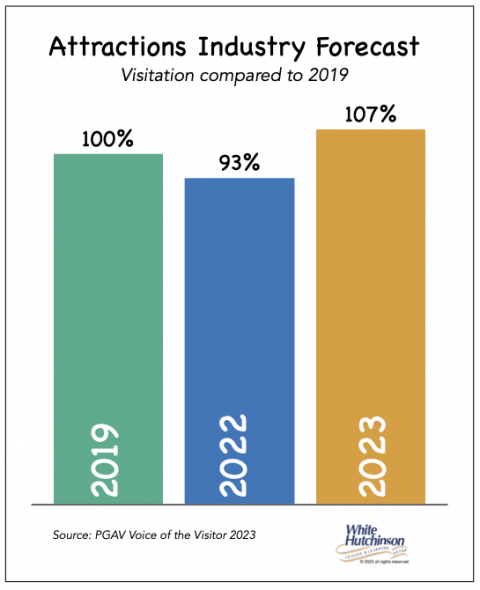 Here is PGAV's breakdown for different attractions for 2022 increases in visitors over 2021.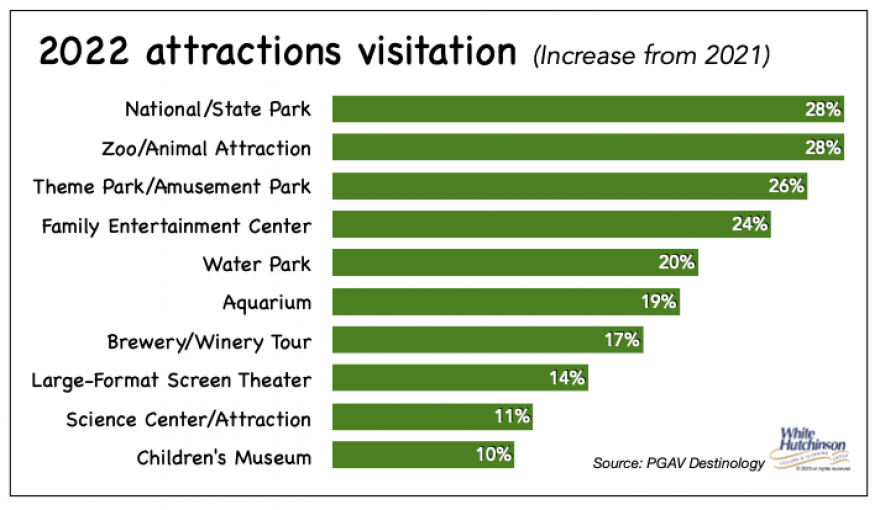 Most outdoor attractions saw the most significant increases. Family entertainment centers saw a 24% increase in attendance over 2021.
Subscribe to monthly Leisure eNewsletter
Vol. XXIII, No. 3, March 2023
---
---