Vol. XXII, No. 12, December 2022
---
---
Two different eatertainment venues
Kudos Taproom and Fieldhouse - This Michigan-based 30,000+ square-foot venue combines four activities - cornhole, football bowling, axe throwing, and ping pong - with a selection of food, beer, cocktails, and wine - to offer people a highly social experience. It probably qualifies to be called a socialized gaming or competitive socializing venue.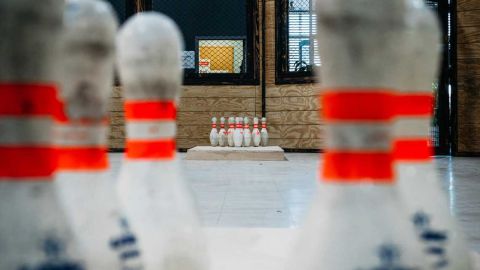 Oh, what is football bowling? It's a combination of football and bowling where you throw a football to knock down the bowling pins instead of rolling a bowling ball. It started as a one-lane mashup of football and bowling while Chris Hutt was tailgating at the 2001 Indy 500. Then in 2016, Chris opened his Fowling Warehouse in Hamtramck, Michigan. There are now a total of 7 Fowling Warehouses, 3 in Michigan and one each in Cincinnati, Atlanta, Indianapolis, and Dallas.
Chris trademarked fowling, so other operators can't call the game that unless they franchise the concept from him. So, if an operator wants to offer the game and not franchise it from Chris, they have to call it football bowling or something else.
Kaiser Tiger - Located in Chicago's trendy West Loop neighborhood, this 14,000-sq-ft venue offers bocce in the summer and curling in the winter in its year-round beer, bacon, and sausage garden.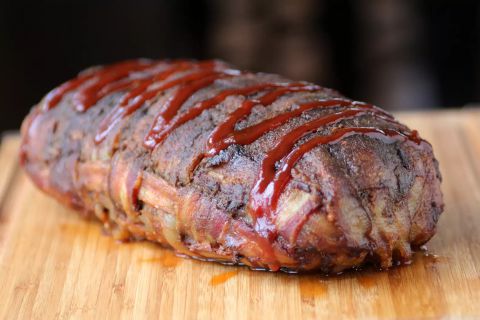 Whole Bomb
The menu specialties are soft-baked pretzels, gourmet sausages, and unique bacon dishes, including deep-fried bacon, bacon sausages, bacon dipping sauces, and bacon flights. One bacon dish is called the Whole Bomb, 5 lbs. of spicy beef and pork sausage stuffed with pepper bacon and wrapped in a brown sugar bacon weave that is cooked for hours on a smoker. It serves 6-8 people. They offer 20 draft beers in addition to wine and spirits.
Vol. XXII, No. 12, December 2022
---
---