---
Is a new virtual reality disruption coming to out-of-home leisure?
Virtual reality is no longer limited to gaming or visiting some place, real or digitally created. A new concept for the Oculus Rift hopes to connect people in virtual hangouts and encourage greater interaction on the Facebook social network.
Up until now, putting on a virtual reality (VR) headset and the experience that ensues has been a fairly solitary experience. Now, Facebook is hoping to change that by creating a VR experience that enables more social interactions called 'Parties.' With the release of two new updates to Gear VR, Parties act as a virtual reality phone call paired with Oculus Rooms that gives users a space to "hang out" with friends and choose what you'd like to do: gather around the TV and watch videos, play matching or guessing games, or hit the group app launcher to jump to a multiplayer game like Dragon Front or Drop Dead.
Facebook's investment in VR has been quite extensive recently with hopes that VR will make the social network's vision of "connecting the world" an even more enriching experience. Parties will allow up to three people to connect, speak and interact with each other in Oculus Rooms - a virtual space that resembles a living room where you can play games, watch videos and hang out.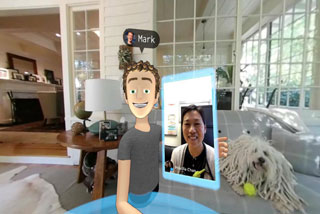 The concept for Parties was unveiled in October 2016 at the Oculus Connect conference. While there are still barriers for VR to be fully integrated into the Facebook experience, it is clear the company wants to push VR as a way to give users a more fulfilling experience on the social network.
To enhance the VR social experience, Facebook's Oculus recently acquired The Eye Tribe, a Copenhagen-based startup company that tracks eye movement in virtual reality. Facebook is especially interested in eye tracking for its VR social experiences, as the ability to follow eye movement makes it easier to understand people's expressions and let them communicate more effectively with each other in the virtual world.
Oculus Rooms and Parties are available to anyone with a Samsung Gear VR headset (and supported Samsung smartphone) and will be available on Oculus' PC-based Rift immersive VR system this year.
Other companies working in the VR arena are also working to integrate multiple users into a single virtual environment and enable social and other interaction.
What these developments in VR do is raise the quality of social connectiveness via the digital world. Rather than just talking and maybe seeing the person you are talking to via Skype and other apps on a flat screen, with Parties people will be able to hang out together in a virtual 3D environment.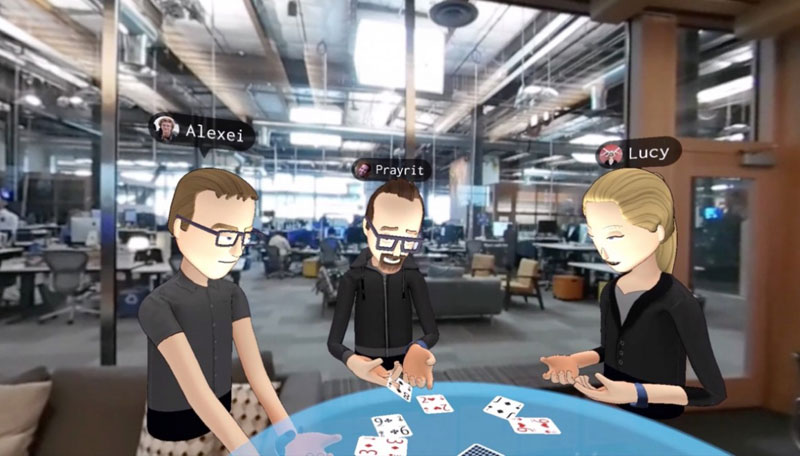 Facebook isn't alone in focusing on the importance of eye tracking in VR. Alphabet's Google acquired Eyefluence, another startup working on eye-tracking technology, in October, to integrate into the VR services it is developing.
There is growing interest in VR. A November 2016 national survey by DabKick found that 77% of American's are interested in spending time with their families in virtual reality. 87% said there are benefits to watching a sporting event in VR instead of going to a sports bar. Top benefits were avoiding crowds (57%), cheaper drinks (47%) and easy access to the bathroom (39%). Americans are also interested in popping on a VR headset and joining friends in VR to watch a movie (46%), visit a theme park (36%), attend live performances (35%) and listen to a band (33%).
Facebook's and other companies' social enhancements to the VR experience are raising the stakes of what it will take to get people to leave the comfort and security of their homes to socially hang out at real world community leisure venues. As digital options for socialization and entertainment continue to get better and better and add more features, and as consumer VR adoption grows, community leisure venues will need to raise the quality, the fidelity, of the experiences they offer to continue to attract customers.
---