Vol. XVI, No. 8, October 2016
---
---
Only 10 days left to register
The last Foundations Entertainment University in 2016 will be held October 18-20 in Phoenix. Now in its 14th year, the Phoenix educational seminar problem for the family entertainment center (FEC) and location-based entertainment industry will be its 40th.
No seminar program has resulted in more successful entertainment/leisure projects. Check out what attendees had to say about the previous seminar program in August on this 3-minute video.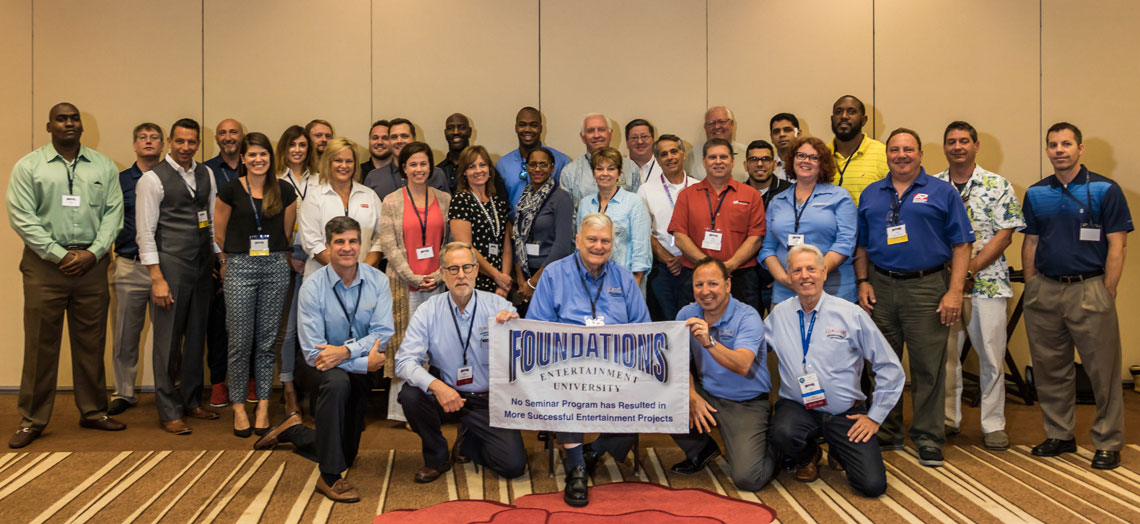 Foundation #39 held in Atlanta August 22-23.
In Phoenix we will be touring a Main Event and having a tour, whacking golf balls for fun and eating at a Top Golf.
We still have several scholarships available for our readers. You can contact us for one by clicking here.
Vol. XVI, No. 8, October 2016
---
---