Vol. XVI, No. 10, December 2016
---
---
The growing appeal of agritainment
Our company periodically conducts nationwide consumer surveys on attendance at different types of out-of-home leisure venues and participation in different types of attractions and entertainment. Since part of our consulting and design work is with agritainment and agritourism, in 2014 we conducted a nationwide survey of 2,004 consumers to learn the market penetration rate for different types of agritainment attractions. Last month we followed up with an identical survey of 2,001 consumers to discover any trends.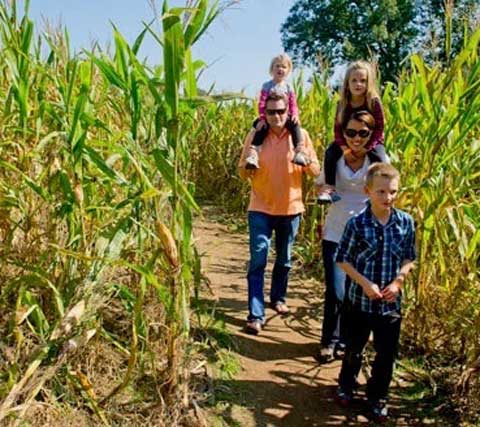 In 2014, one or more members of 29% of households visited some type of agritainment attraction between July 1st and early November. That increased to 31% this year. That's basically one in three households, a higher participation rate than for bowling.
There was an increased participation for: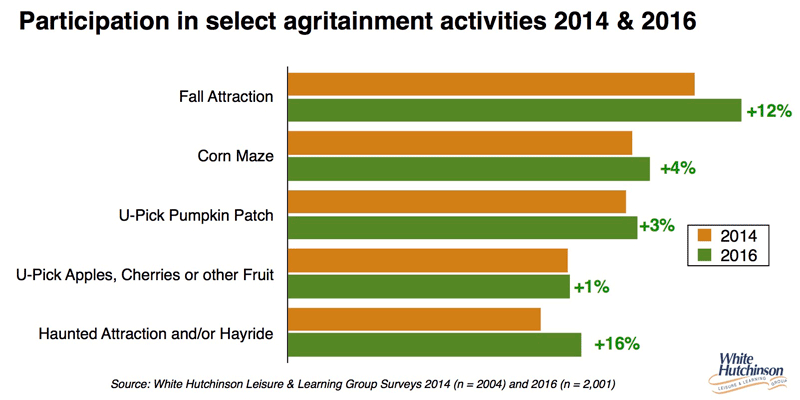 For the first time, we also surveyed attendance between July and early November at farm-to-table dinners at farms. We were very surprised how high the participation rate was-over 4%. It clearly confirms the growing interest the dining public has in understanding where, how and who produces their food and supporting local businesses.
Vol. XVI, No. 10, December 2016
---
---