Vol. XVI, No. 10, December 2016
---
---
The trilogy of the healthy Cs
Food has moved to the forefront in leisure venues of all types. In fact, in many the food and drink experience is as important in shaping the quality of the overall experience and its memory as the entertainment. At many of the new school community leisure venues (CLVs) that include entertainment, food and drink has become even more important than the entertainment. It has become the anchor attraction that drives attendance.
Understanding the food and drink preferences of contemporary consumers has now become critical to attracting them to CLVs. We are no longer living in the age where the traditional concession stand offerings at FECs have appeal to the vast majority of CLV guests.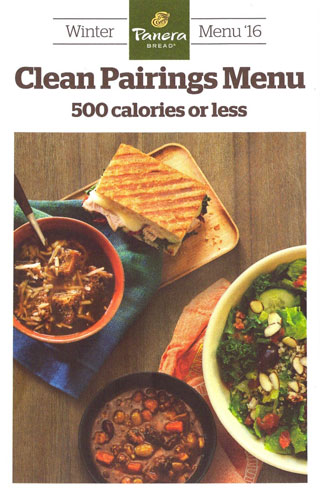 Panera
Bread
has been raising the bar for healthy clean food and lower calorie expectations.
In addition to the movement towards natural and clean foods, Technomic's 2016 Healthy Eating Consumer Trend Report has found that three traditional health descriptors are growing in importance for defining healthy meals:
Cut the cholesterol
More than four-fifths of consumers (83%) now say that low-cholesterol food is healthy, an increase from 76% who said the same in 2014.
Reduce the calories
More consumers now (78%) than two years ago (72%) consider low-calorie food and beverages to be healthy. Now, nearly two in five consumers (39%) say that when they want to order healthy menu items, they choose options within a calorie threshold they've set for themselves.
Millennials diners are the most willing to spend more for lower calorie options. And almost half of Millennials (46%) believe it should be mandatory for restaurant kid menus to meet certain health guidelines with regard to fat and calories.
Lower the carbohydrates
Carbohydrates are the third "C" in the trilogy of health claims that consumers are red-flagging. This year three-quarters of consumers (74%) identified low-carb healthy this year, compared to 66% in 2014.
Consumers' growing preference with the three Cs means CLVs and other leisure venues need to not only offer options that address them, but also provide greater nutritional transparency as well as more customizable options.
Due to the major importance that food and drink now has for CLVs, our company has become very involved in not only the design our clients' physical facilities, but also the design of their food and drink menu offerings. We work with our restaurant partner's executive chefs and mixologist to not only develop those offerings, but also design of the kitchen and bar to assure they can meet demand and delivery the food and beverage in a labor efficient manner. We can then offer complete start-up and management of the restaurant and bar to assure our clients can open and operate their restaurant, bar and group F&B offerings as a high quality and appealing food and drink destination.
Vol. XVI, No. 10, December 2016
---
---