Vol. VI, No. 3, June/July 2006
---
---
Different joe for different tribes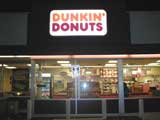 Back in 2002, our article Not All Populations Are Created Equal: Understanding the Differences to Maximize Success, described how the differences between socio-economic/lifestyle groups (SELs) affected their choice of the businesses they frequented. In the article we noted the success of a local coffeehouse adjacent to a Starbucks just two blocks from our office in Kansas City. The local independent coffee house attracts what might best be described as bohemian urban dwellers, whereas Starbucks attracts a more yuppie, upscale, white-professional crowd. Most of the customers of either won't be caught dead in the other coffee shop. Both coffeehouses are prospering. In fact, the independent coffee shop became so busy that a branch facility was opened just two blocks away.
In the article, we used the two coffeehouses to illustrate the concept of focused assortment, the marketing concept of targeting a niche SEL group with an assortment of goods and products in a specific category, versus watering down the appeal to any and all SELs by trying to be all things to all people. Our research shows that the focused assortment concept of targeting specific customer groups is just as successful in the location-based entertainment business.
Last year the 55-year-old Dunkin' Donuts coffee shop chain with 6,800 locations worldwide conducted research to understand how to remodel the stores and broaden the menu to attract new customers and increase per capita sales - without alienating a loyal customer base that buys 2.7 million cups of coffee a day in the U.S. The research showed how different SEL groups can be, how devoted they can be to businesses that truly target their lifestyles and values, and how they can loath the competition.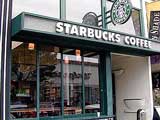 What Dunkin' Donuts did was pay dozens of its loyal customers in three U.S. cities $100 a week to buy coffee at Starbucks, instead. Simultaneously, loyal Starbucks customers were paid to make the opposite switch. During the debriefing, Dunkin' found the two groups were so polarized that researchers ended up describing them as tribes, each of which detested those things that made the other tribe loyal to their coffee shop. The loyal Dunkin' fans considered Starbucks as pretentious and trendy. The Starbucks faithful saw Dunkin' Donuts as austere and unoriginal. INSERT STARBUCKS.JPG
Research by Dunkin' showed that its customers wanted nicer stores. "Customers love environments," Dunkin' Chief Executive Jon Luther said. The challenge was that the loyal Dunkin' tribe was bewildered and turned off by the Starbucks' atmosphere. They groused that crowds of laptop users made it difficult to find a seat. They didn't like Starbucks' lingo of tall, grande and venti for small, medium and large, and they couldn't understand why anyone would pay as much as $4 for a cup of coffee.
Likewise, the Starbucks customers paid to switch were just as uncomfortable in a Dunkin' Donuts. They bristled when workers dumped standard amounts of cream and sugar in their coffee instead of letting them do it themselves. "The Starbucks people couldn't bear that they weren't special anymore," said Justin Holloway, an executive vice president at the advertising firm Hill, Holliday, Conners Cosmopulos, Inc. that helped Dunkin' with the research.
The Dunkin' researchers came to the conclusion that what set the two tribes apart wasn't income, but rather an ideal: members of the Dunkin' tribe want to be a part of a crowd, while Starbucks tribe members have a desire to stand out as individuals. Regina Lewis, Dunkin' Donuts vice president of consumer and brand insights, said, "The Starbucks tribe, they seek out things to make them feel more important." Members of the Dunkin' Donuts tribe "don't need to be any more important than they are... The thing about the Dunkin' tribe is, they see through the hype [at Starbucks]."
As a result of the research, Dunkin' Donuts is adding new beverages, new food varieties and ambiance to some of its stores, but in a way that will not alienate its loyal Dunkin' tribe. As Susanne Norwitz, company spokesperson, says, "We take our products seriously but not ourselves too seriously. We're not about fancy couches and Wi-Fi. We're about providing a good value and being convenient." It appears that Dunkin's adjusted assortment of offerings has not lost focus on its tribe.
The company's new American advertising campaign is called, "America Runs on Dunkin'." Jeff Bonasia, an executive at the advertising firm that created the campaign, explained that they are targeting people with the mindset of the loyal tribe of customers. "They are proud to be who they are. These are the folks that help make America run. The Dunkin' customers are people who are busy and on the go and getting stuff done. They are very happy about that." To see a new Dunkin' Donuts advertising commercial, click here.
Dunkin' Donuts has it sights set on tripling its size in the U.S. to 15,000 units by 2010.
What this example and our other article about coffeehouses demonstrate is that any potential market is segmented into different types of customers. In the example of what is sometimes referred to as the coffee wars market, Wharton University marketing professor Peter Fader explains, "In any mature market, there are always going to be price-sensitive customers, quality-sensitive ones and convenience-sensitive ones. There will be some customers who love service and some who love the experience. It's just a question of retailers deciding which of those segments they want to go after. Everyone can do well if they cater to their segment."
Wharton marketing professor David Reibstein goes even further when talking about Starbucks and Dunkin' Donuts. "Sure, they both have a lot stores, and they sell coffee and pastries. But they are not really competitors at all."
The lesson here is very simple. You can't please everyone. To be successful, you need to design a business to fit the wants, needs, values and tastes of a market niche that is more narrowly defined than just by the product, service or entertainment customers are seeking.
| | Dunkin' Donuts | Starbucks |
| --- | --- | --- |
| Number of stores worldwide | 6,800 | 11,000 |
| Cups of coffee sold per day in US | 2.7 million | 4.0 million |
| 2005 sales | $3.85 billion | $6.0 billion |
| Coffee price (average) | 10-oz $1.19 | 12-oz $1.40-$1.65 |
Additional reading:
Vol. VI, No. 3, June/July 2006
---
---