Vol. VI, No. 2, April / May 2006
---
---
Trifecta announces new eatertainment concept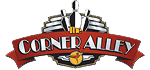 Three former GameWorks executives, Ron Lam, former CEO and president, Mike Auger, former executive vice president of operations, and Bruce Nassbaum, former vice president of corporate development and general council, have formed Trifecta Management Group to develop eatertainment and dining concepts. Trifecta's first announced project is the addition of The Corner Alley to the East 4th Street project in Cleveland, Ohio. The Corner Alley will be a 20,000 square foot, upscale, restaurant, bar and entertainment concept featuring a high-tech, 16-lane rock 'n roll bowling alley, two engaging bars featuring signature martinis, other entertainment and Cleveland's own 4th Street Bar & Grill. The Corner Alley serves as the fourth anchor tenant in the $76-million East 4th Street project and has a projected completion date of Fall 2006.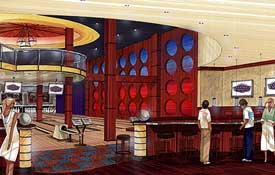 "In the 1920s and 1930s, bowling alleys were considered the place to be," said Ari Maron, partner in MRN LTD, the overall project's real estate developer. "The Corner Alley brings back that sense of modern mingling and creates a new standard for bowling in party fashion. Northeast Ohioans can expect a whole new level of entertainment, dining and socializing. The only place people will be able to find an experience like this is on East 4th."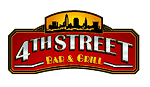 The Corner Alley blends the excitement of the ultimate party bowling alley with the renaissance of a cozy martini lounge experience mixed with live entertainment, billiards, and the latest tastes in culinary cuisine. The 4th Street Bar & Grill will have 150 seats and feature an open exhibition kitchen, plush couches, plasma screen televisions for first row sports viewing, and lunch, dinner and late night dining.
The Corner Alley is just one example of a whole new generation of bowling centers that are appearing throughout North America. We'll be giving these new bowling concepts coverage in future issues.

Vol. VI, No. 2, April / May 2006
---
---