Vol. VI, No. 2, April / May 2006
---
---
More snow for Dubai
By now, just about everyone has heard about Ski Dubai at the new Mall of the Emirates in Dubai, United Arab Emirates. This $272-million attraction is the world's third largest indoor ski slope, with a 1,200-foot-long indoor ski slope with five ski runs of varying degrees of difficulty, toboggan runs, sledding hills and a newly added tubing run.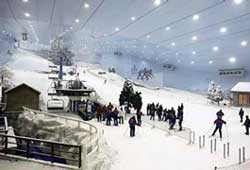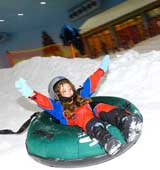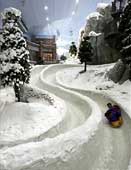 Ski Dubai at the Mall of the Emirates in Dubai, U.A.E.
Well, it appears the Emiratis are obsessed with snow. Maybe it has something to do with the 125 F degree temperatures in the summer. Now, another snow project has been announced for Dubai, and this one outdoes Ski Dubai. Imagine a 650-foot-diameter, 24-story-tall dome, the largest free-standing dome in the world, that contains a rotating ski deck, mountain run, training area, snow play area, toboggan run, penguinarium, ice skating rink, ice skating adventure area, flying theatre featuring a virtual flight over the Antarctic and a five-star hotel that will look like an iceberg, all contained within the winter climate-controlled transparent dome structure featuring real snow. Yes, it's coming to Dubai and will be know as Dubai Snowdome.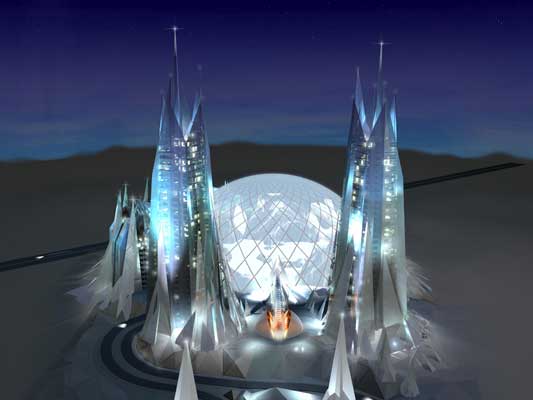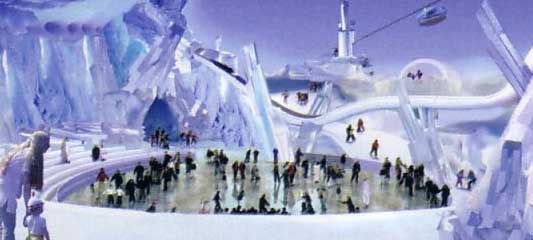 SnowDome is under construction as part of Dubailand
Snowdome will sit on a 32-acre site in Dubailand. Dubailand is a tourism, real estate, hospitality, entertainment, leisure and retail mega project under development in Dubai. It will cover an area of 7,000 acres that contains 45 mega projects and over 200 smaller projects, making it the most ambitious tourist destination ever created. On completion, Dubailand will be twice the size of Walt Disney World Resort in Florida, making it the biggest theme/amusement park in the world.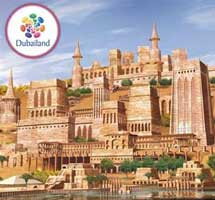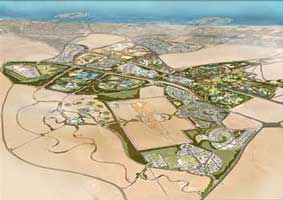 In addition to the dome, Snowdome will have nine Iceberg Residence towers that will shade the dome from the early morning sun and two Crystal Towers, offering apartments and residences. Snowdome will cost over $1 billion to develop and is projected to be completed by the end of 2008.

Vol. VI, No. 2, April / May 2006
---
---