---
BRC Imagination Arts recognizes Lincoln Presidential Library & Museum contributors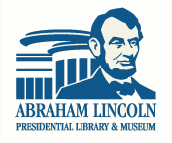 The new Lincoln Presidential Library & Museum in Springfield, Illinois opened April 19th. The museum experience was produced by BRC Imagination Arts, the world leader in reinventing museums from traditional exhibit museums to "experience museum." using their innovative storytelling approach.
With BRC's Scholarship meets Showmanship™ approach, the great stories of history, informed by impeccable scholarship and research, are being told through immersive environments designed using state-of-the-art technology and special effects techniques. Audiences are immersed in the stories of the museum's content, as though "they are there," allowing for an experience that amazes and educates at once, while creating memories that last a lifetime. Unlike static museum displays, content-based experiences emotionally and physically engage audiences while also capturing the magic, the wonder and the adventure in authentic historical items and ideas.
In commemoration of the museum's opening, BRC has produced two posters recognizing the many 100's of people and companies that helped them produce this state-of-the-art museum that is relevant to contemporary audiences. Our company is honored to be included on the posters as "children area consultants."

---