---
The ultimate lock-in
Lock-ins or sleepovers (commercial slumber parties) and post-prom parties have become an important market niche for many location-based entertainment centers. Some centers are booked almost every Friday and Saturday night of the year.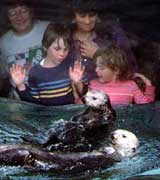 American Express has conjured up what may be the ultimate sleepover party, a night with the sharks, jellyfish and sea otters at either the New York City or Monterey (California) Bay Aquariums.
The event starts with a family barbeque, followed by a private behind-the-scenes tour, sleeping alongside the sea animals and breakfast. The event is exclusively available to American Express Platinum Card holders, who pay $395 a year for their Platinum cards.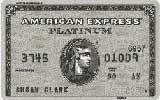 If you hold a Platinum Card, you can enjoy this aquatic sleepover for only $595 per adult and $495 per child. There are only 160 packages for four people each available, so hurry and sign up before they are sold out.

---