Vol. XXIII, No. 2, February 2023
---
---
Anyone got the wakeup call?
This is a reprint with permission from Frank Price's enewsletter.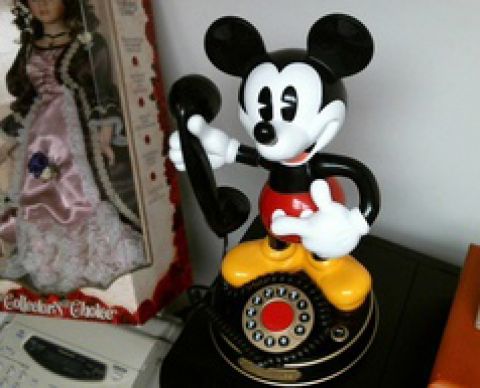 The post covid revenue boomerang is ending. Inflation is here and a possible recession is looming. Although the family amusement and especially the birthday business is economic resilient (not resistant) and will not be affected as much as other industries, it's still going to sting.
Study what happened after 2008 recession. Learn from those businesses who came back quicker. They propelled above and beyond their competitors because they changed, evolved, and or reinvested in "HOW" they do business, when everyone else stood still. Their workforce and loyal customers stayed with them and settled back faster. For those who stood pat at the beginning of Covid and ignored the advice of many to take this time to reinvent their operation... Wake Up. Define a new, future culture, revisit your employee team and plan how to get better. If you're feeling it now. you'll feel it again, if you do the same with this upcoming recession.
When they say history repeats itself, wise leadership recognizes it early and "takes action" ... or do they? Two trusted, high quality company reputations have taken a huge "HIT" this year. Disney and Southwest Airlines. Both have had their busiest year ever, yet employee morale / loyalty and customer satisfaction are at an all-time low. That's a devastating cost for short-term success. Both these companies have always been on top, and now they are flailing and asking for second chances.
What happened to them, is the same thing that may be happening to you. The post covid boomerang got many people out playing "Lockdown Catch Up" or "Get Me My Life Back", with anything available. The problem ensued, when businesses grabbed as much business as they could to catch up for the past or simply got overwhelmed and caught off guard by the pent-up demand. The problem continued as the operational labor decisions made prior to Covid, caught up with them. They could not get them back and found a labor force not in a hurry to work, resulting in the inability to handle the business and meet the same past expectation.
Executives, who were the best in the business, didn't get the memo. So, what happened? Disney fired their CEO, hoping to save face. Their past CEO came back to fill the hero role and help save the company's reputation. He has already started to unravel the unpopular operational changes, price hikes, service cuts and unprecedented guest dissatisfaction. But, long time, loyal fans, and cast member's still felt duped, underappreciated, and began to question, "Has the culture changed? "Is "the company" now more important than it's "people" (guests and cast members)? "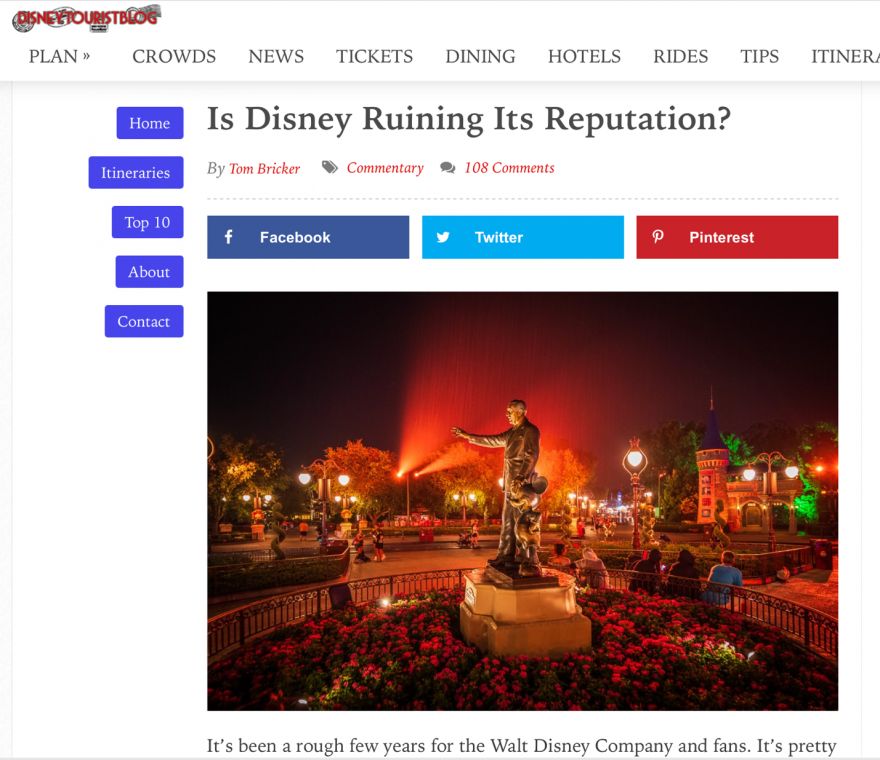 An internal survey of Disney found low morale among Cast Members, which should hardly be a surprise given that they were on the frontline enforcing rules, explaining unpopular policies, and more. Wall Street Journal also pointed specifically to the Harris Poll, which Bob Iger follows closely, showing that fans were "falling out of love" with the Disney brand.
Their business has only started to slow down, but their reputation amongst the people who made them who they are, took a huge confidence hit. Prices went up, services and experience went down. Someone made too many bad, short-term decisions. It will take time and most likely a whole lot of discounting to bring folks back. Learn from it.
Southwest was at the top of consumer travel confidence and satisfaction. They continued to grow, pre and post covid, as like all airlines they received a major bump in federal covid stipends, but they also used early retirement and temporary layoffs as a tactic that made sense at the time, Unfortunately, like Disney many underappreciated, laid off employees left permanently and went on to other careers. Those that stayed were overworked and began to burnout. They eliminated many flight options and inflight services. Tightened up their rewards program and certainly obliterating their "On Time Flight" status consumer confidence.
Southwest is still flopping from their major 2022 holiday debacle. Their biggest blunder... not owning up to their mistakes. Wherever you lay blame, a stranded traveler doesn't care. It will take a long time for travelers to forget. Trust and confidence are a delicate two-way street, that when lost has significant long-term impact. Right now, they are no longer the "best of the worst", they are now the "worst of the worst" in many travelers' minds. Learn from this.
FL Price is a consulting and training firm for the family entertainment and leisure industries. Frank Price personally challenges new starts; modernizations and current owners to deliver higher level, guest experience, party, and group events. He is the founder of two industry education programs: Birthday University and The Experience Academy. Of which both are deep dive learning, discovery, and development of unique, higher quality experiences in the amusement industry. www.birthdayuniversity | www.the-experienceacademy.com | frank@fl-price.com
Vol. XXIII, No. 2, February 2023
---
---