---
More about the weekday daytime leisure economy
Last month's issue included an article about how the millions of people working from home (teleworkers) have increased (and shifted from Saturdays) the number of visits to out-of-home leisure and entertainment destinations during afternoons on weekdays.
We have newly released information from the U.S. Department of Labor on the percentage of private business workers who are full-time and part-time teleworkers. Overall, a little over one-quarter (27%) are teleworkers. Before the pandemic, only 5% of workers were remote according to research by Nicholas Bloom, William Eberle Professor of Economics at Stanford University.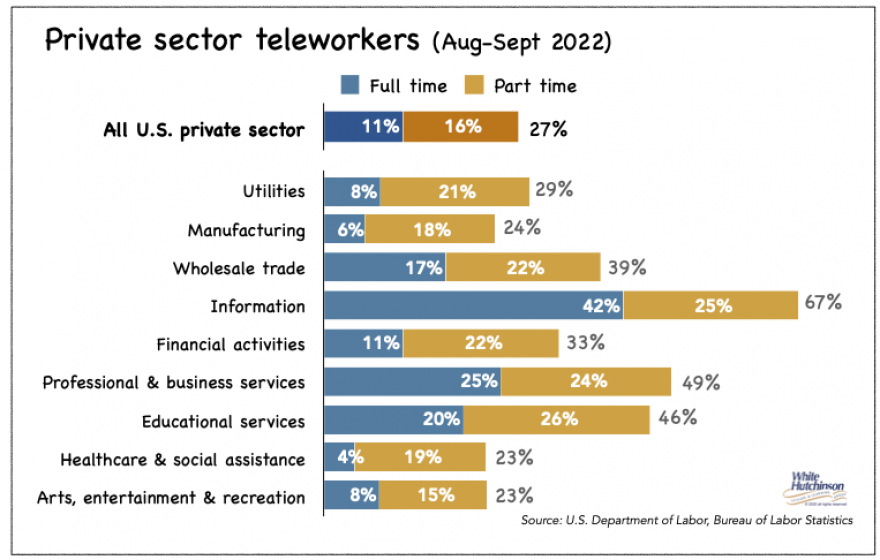 The information sector has the highest percentage of remote workers at two-thirds (67%). Many business sectors with a high percentage of teleworkers have high employment by college graduates, professionals, and higher-income workers. This is positive for the location-based entertainment venues (LBEs) and FECs, as higher socioeconomic people and their households account for the lion's share of spending at those venues.
Subscribe to monthly Leisure eNewsletter
---