Vol. XXII, No. 3, March 2022
---
---
A decline in repeat visits and an increase in first-time visits
In last month's issue, we discussed how people seek new and unique out-of-home entertainment experiences, resulting in a decline in repeat appeal and an increase in people making first-time visits to new location-based leisure venues. We now have some data on this trend with cultural organizations courtesy of Colleen Dilenschneider's enewsletter from IMPACTS Experience, which monitors audience behaviors in exhibit and performance-based cultural venues in the U.S.
Their data shows a significant increase in first-time visitors, persons who visited for the first time or have not visited a particular cultural organization within the past three years. Pre-pandemic, 9.2% of attendance in 2019 was from first-time visitors. In 2020, it jumped to 14.6%. In 2021, it was 11.7%, one-fourth higher than it was in 2019.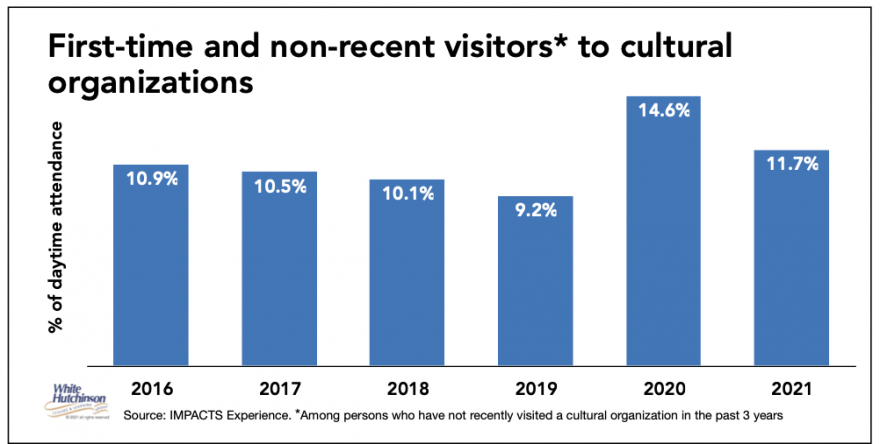 When first time visits increase as a share of all visits, that means repeat visits decline.
Vol. XXII, No. 3, March 2022
---
---