Vol. XIX, No. 3, March 2019
---
---
Coca-Cola launches line of nonalcoholic beverages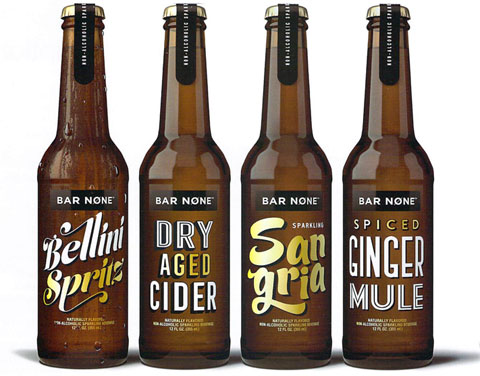 In last month's issue, we included an article The mindful low- and no-alcoholic trend about the growth of low and nonalcoholic bar type drinks. Now along comes Coca-Cola with a line of cocktail-inspired, nonalcoholic beverages, further validating that this trend is something that all community leisure venues (CLVs) that serve alcohol need to take notice of.
The new cocktail-inspired brand, Bar None, includes four unique varieties - Spiced Ginger Mule, Bellini Spritz, Dry Aged Cider and Sangria - crafted with bar-inspired flavors and premium, on-trend ingredients to appeal to beer, wine and cocktail drinkers
Bar None was born out of a desire for more sophisticated non-alcoholic beverages than sugary mocktails or club soda with lime. A team working in the Coca-Cola Co.'s Venturing & Emerging Brands unit created the product line. "We wanted something we could actually look forward to enjoying as much as an alcoholic drink - something sip-able and savor-able," said Sabrina Tandon, general manager for Bar None. "This is a new category we're helping to create. We're a first mover in this space, which we think has a lot of potential."
Coca-Cola is testing Bar None in Atlanta. The beverages may be purchased online at drinkbarnone.com.
Vol. XIX, No. 3, March 2019
---
---