Vol. XVI, No. 1, January 2016
---
---
The rise of tech-kids
Digital mobile devices are causing a major shift to children's entertainment choices, with disruptive implications for location-based entertainment venues, especially children's entertainment centers.
Four out of 5 parents now allow their 1 to 9 year old children to use their smartphone or tablet with nearly two-thirds (65%) of children starting to use their parent's smartphone or tablet before age 3 [BabyCenter].
However, borrowing their parent's mobile screen doesn't last for long. Half of children received their own tablet by age 5. By age eight, 71% had their own tablet and 20% had their own smartphone.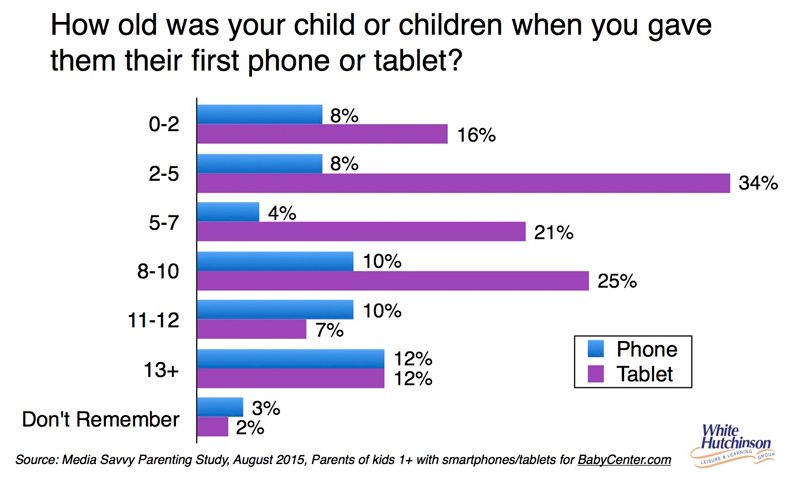 A recent small study of Philadelphia parents in urban, low-income, minority communities found that nearly half (44%) of children younger than 1 used a mobile device daily to play games, watch videos or used apps and most 2-year-olds (77%) used a tablet or smartphone daily. 3/4s of their children had been given their own tablets, smartphones or iPods by age 4 and had used the devices without supervision [Pediatrics]. And a 2013 study found the almost 3/4s (72%) of children 8 or younger used a mobile device.
There can be little doubt that using digital screen technology is now deeply woven into the experience and culture of childhood and is affecting children's expectations for leisure and entertainment.
Vol. XVI, No. 1, January 2016
---
---