Vol. XV, No. 10, December 2015
---
---
Fear paralyzes the evolutionary process
The location-based entertainment and FEC industries are in a major state of disruption from the growing use of consumer digital technologies. Many of the industry's owners and operators are prisoners of the past suffering from paradigm paralysis (see our CEO's recent blog about BECs - bowling entertainment centers).
Frank Price of FL Price did a great job of explaining the root cause of paradigm paralysis in one of his recent email newsletters. With his permission, we're repeating it here for our readers: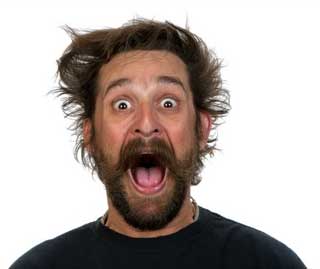 "Fear paralyzes the evolutionary process in every aspect of business, especially where there is a choice to remain the same ... "Its always worked for me in the past ... why change?" We all like our comfort zones. We know what to do, how to respond and enjoy a predictable outcome. It's easier to stay status quo, than risk the unknown or even failure. So we stay the same".
There is no longer time for fear to get in the way of entertainment venues evolving to compete in the today's fast changing entertainment and social landscape. Consumer digital technologies are taking away market share of both consumers' leisure time and spending. Those in the industry that don't evolve will soon be joining the graveyard of industry road kill, probably much faster than they realize. As Yogi Berra said, "The future ain't what it used to be."
To learn more about the digital disruption, check out our September white paper, Disruption Gives Rise to a New Business Model: Future Proofing Community-Based Entertainment Venues and our newest white paper announced in this issue.
Vol. XV, No. 10, December 2015
---
---