Vol. XIII, No. 4, May 2013
---
---
Progress with our Da Nang, Vietnam eatertainment project
Construction has started on the indoor-outdoor eatertainment center we are designing in Da Nang, Vietnam.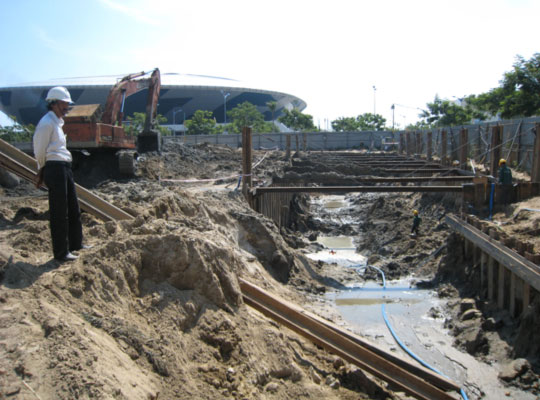 Even the Martians are checking out the construction progress of our Da Nang eatertainment center. Seriously, the saucer in the background is not a space ship, but rather the
Da Nang National Stadium
. You are looking at excavation for a large water storage tank to be used for fire protection.
The construction is fast-track, meaning that while we continue work on the design, including mechanical and interior architecture and finishes, construction has already started. With fast-track, the challenge is to stay far enough ahead of the needed design to keep the construction moving and not later have to make any physical changes to the already completed construction. This is even more challenging for this project, as construction is 24/7 with the exception of major holidays.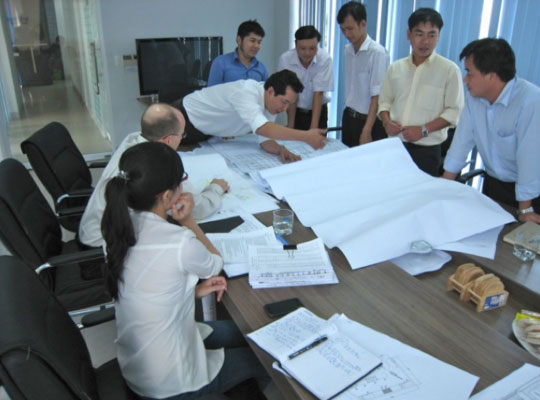 It takes a lot of trips to Da Nang to keep our architectural, interior, lighting and acoustic design coordinated with the local mechanical and structural engineers. As you can see, sometimes the mechanical engineers get passionate about design details. This is a photo from our four days of meetings in Da Nang in April of this year. From our office in Kansas City it's a three-leg, 9000± mile, 24+ hour trip depending on the routing, winds and layovers at hub airports.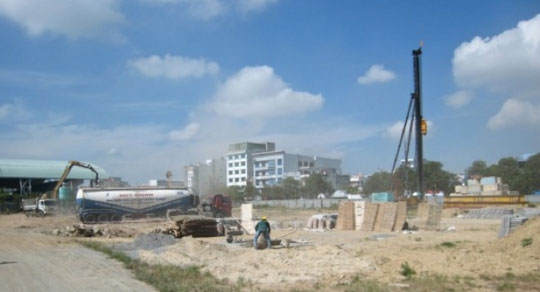 The building will be supported by a structural basement slab on top of over 10,000 piers (yes 10,000+) that will go over 30 feet deep into the ground. There is a pier-drilling machine on the right in this photo. That's a whole lot of pier drilling. Good thing the contractor is working 24/7.
Here's a slide showing the construction progress as of early May since the above photos that were taken April 23rd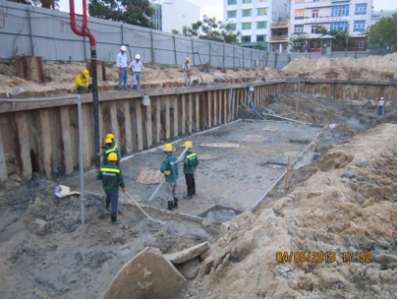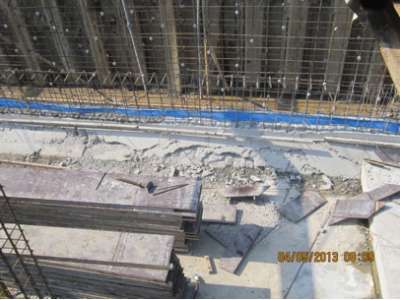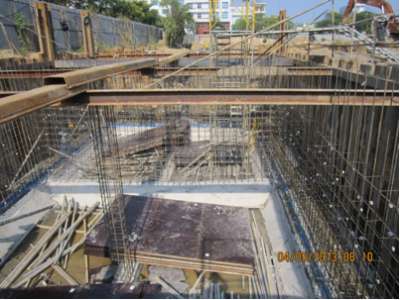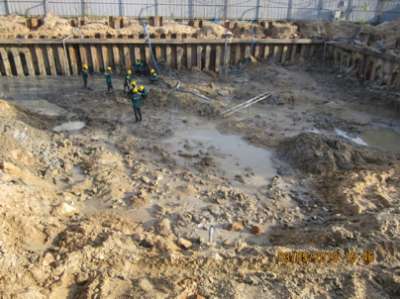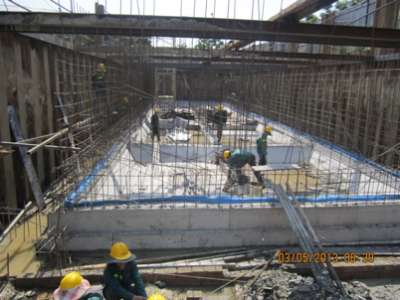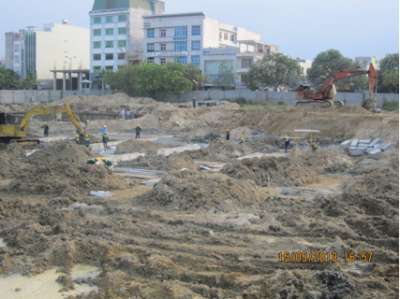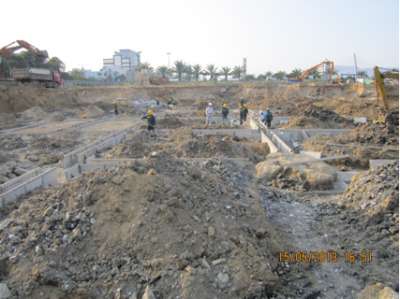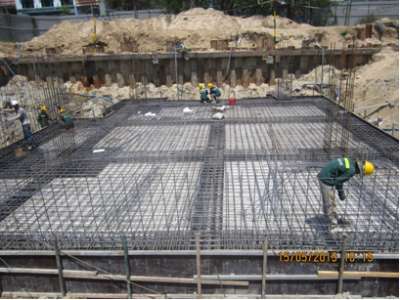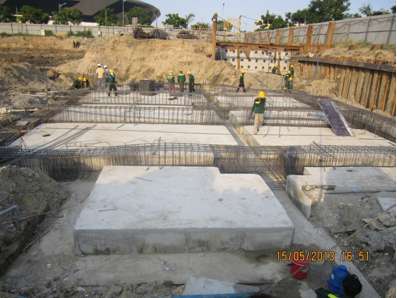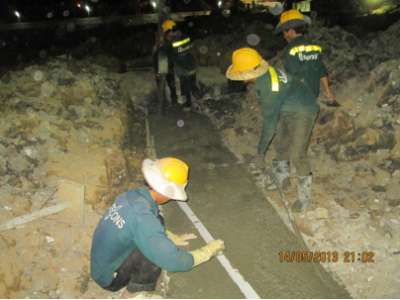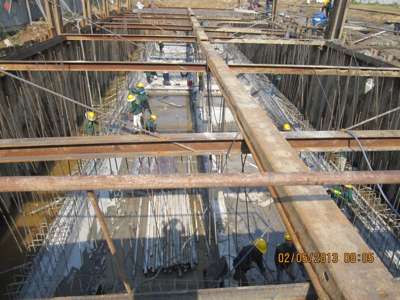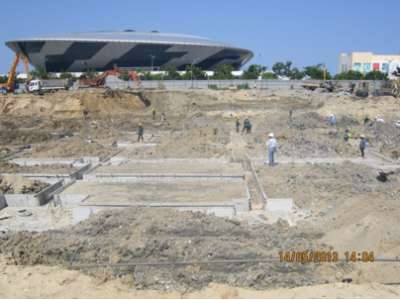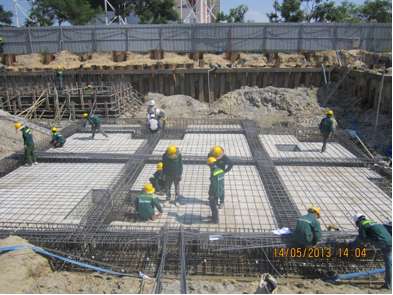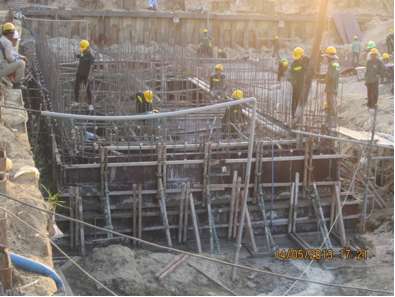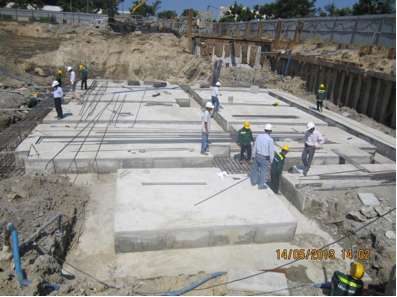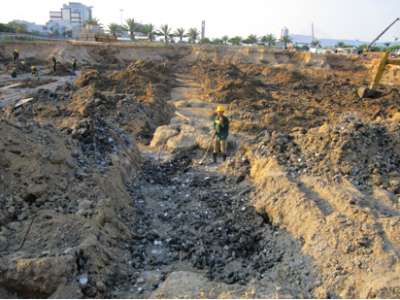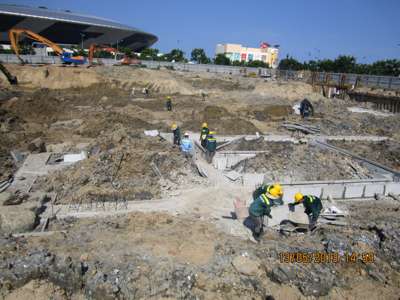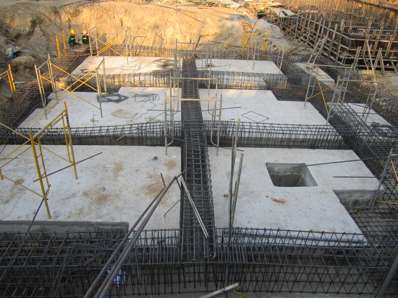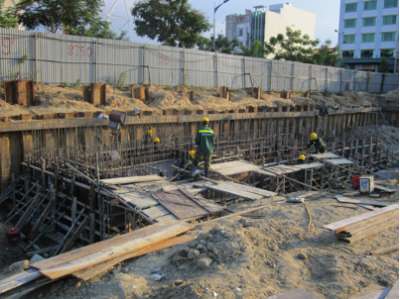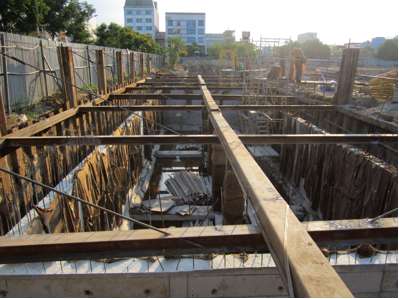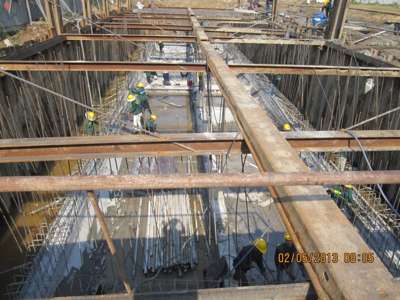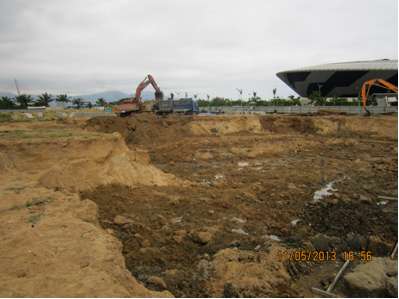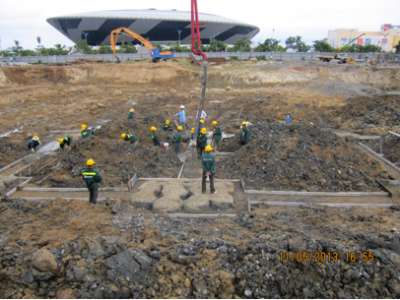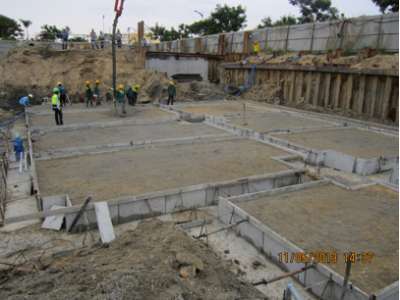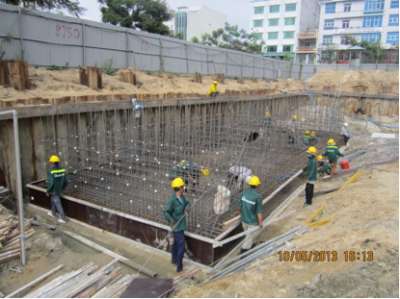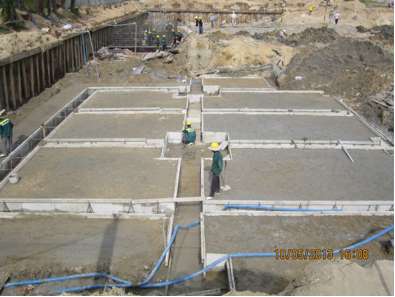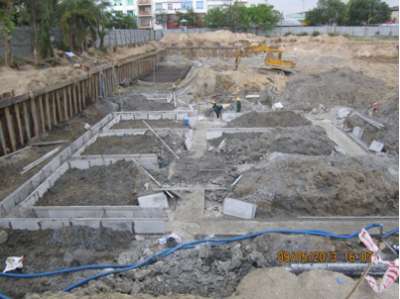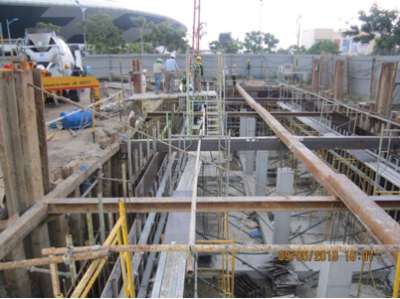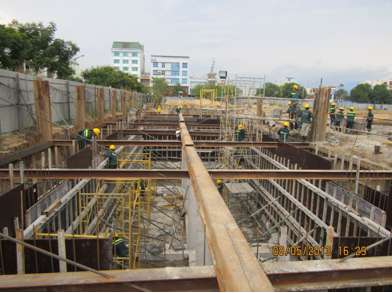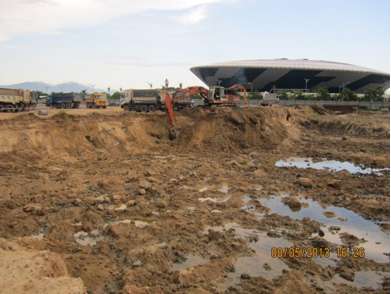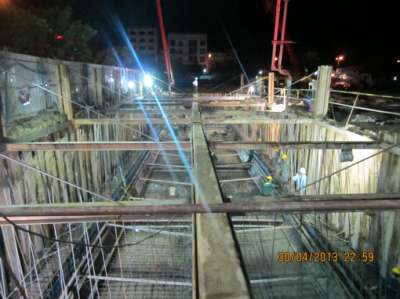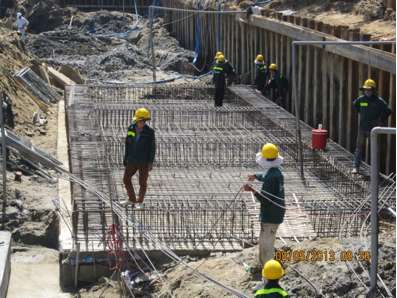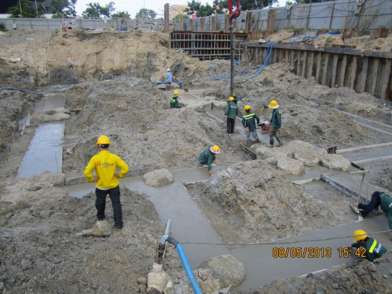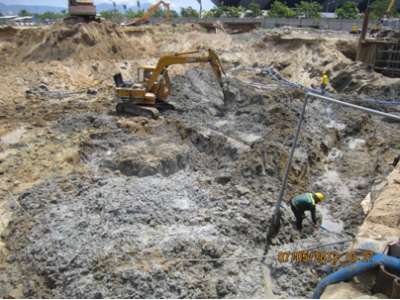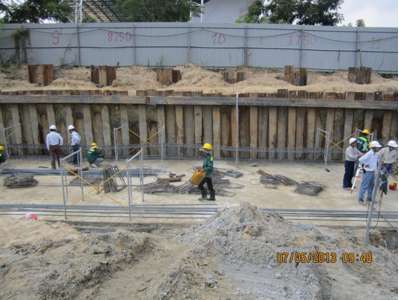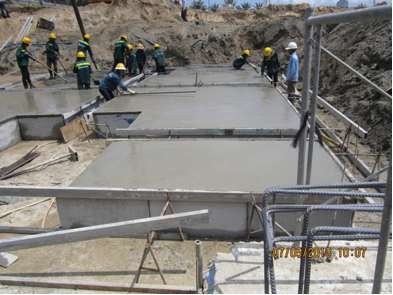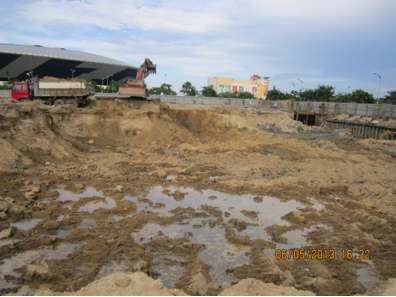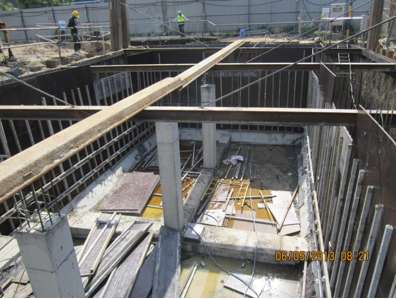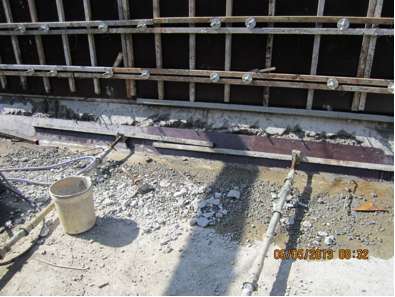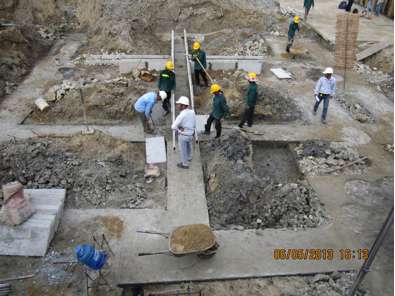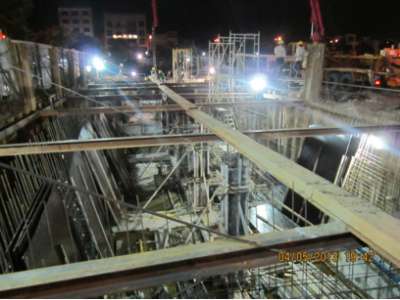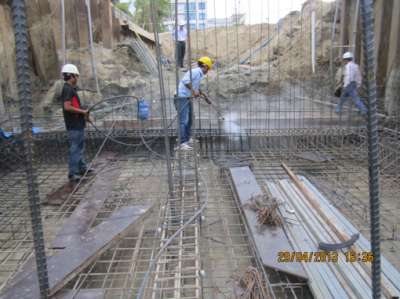 The center's 157,000-square-foot ground and mezzanine floor will include many family and adult entertainment attractions:
The basement has a garage for 820 motorbikes and 52 automobiles. There is also a pickup/drop-off zone for taxis.
The 2.6-acre outdoor area will feature four rides and a children's discovery play garden that is part of the children's edutainment center.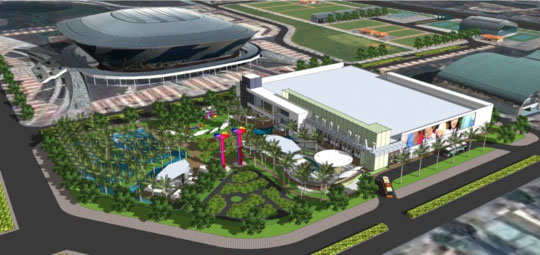 That saucer-shaped building in the background is the Da Nang National Stadium.
Food is major component of the project. The ground floor entertainment area will have a six-station food court with indoor and outdoor seating. What we are calling the restaurant village will be a true dining destination. It will have four different display kitchens in individual buildings offering four different types of cuisine and a surrounding outdoor landscaped seating area for around 600 diners. Much of the outdoor seating is designed to be protected from the rain. The restaurant village will also include an indoor dining area.
The second dining destination will be a two-level bakery/Vietnamese-style coffee shop predominately featuring outdoor seating. Coffee shops are a popular third-place where Vietnamese love to hang out and drink tea and fruit drinks (we aren't sure why they call them coffee shops and not tea shops).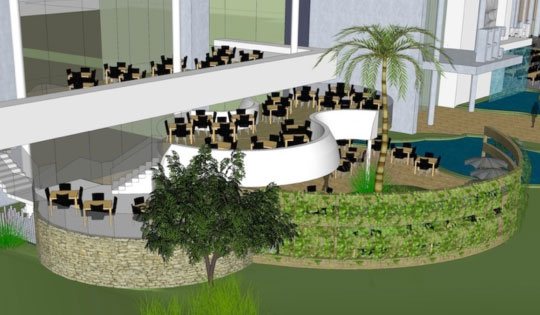 The bakery-coffee shop will have two indoor levels and four different levels of outdoor seating.
In addition to all these restaurants, there is a dedicated kitchen and staff dining room to serve the expected over 300 staff that will operate the center.
Da Nang is an interesting city to visit, far different than the large cities of Hanoi in the north and Ho Chi Minh City (Saigon) in the south. Although having close to a 900,000 population, Da Nang is not crowded like Hanoi and HCMC. It's a coastal city with lots of great beaches and seafood restaurants. And it's a rather progressive city with the design of some of its infrastructure, such as the National Stadium the in first photo. The City just completed and opened two new bridges that span the Han River. One is the dragon bridge (designed to look like a dragon) that once a day in the morning breathes smoke and once a day at night breathes fire.

We'll have more coverage of the Da Nang project as it progresses in future Leisure eNewsletters.
Vol. XIII, No. 4, May 2013
---
---