Vol. IV, No. 12, December 2004
---
---
Golf Is Losing Popularity
Pellucid Corp's annual report of Golf Consumer Franchise Health indicates the erosion of the golfer base continued for a second consecutive year in 2003. Americans played only 1.96 rounds of golf per capita, an 8.6% decrease from 2002. The report shows that the proportion of the population that played golf in 2003 fell 3.2%, and the frequency that golfers played fell 4.2%, to 22 rounds per golfer a year. The report also highlights that this decline was spread across a wide range of the consumer subgroups (males/females, adults/juniors, age and household income groups, etc.) rather than being confined to just a few constituencies.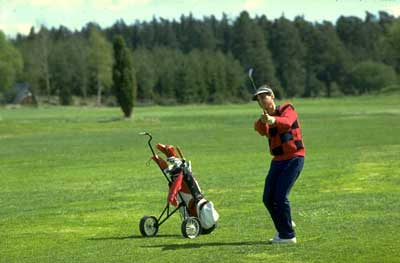 "Overall it's a pretty sobering picture, as we continued to experience the loss of almost one million golfers annually and the total number of participants retreating to under 26 million," explained Pellucid President Jim Koppenhaver.
Pellucid Corp is a privately held, independent information and insight provider for the golf industry.
Vol. IV, No. 12, December 2004
---
---