Vol. IV, No. 12, December 2004
---
---
3 Days Remain to Save $100 on February's Foundations Entertainment University
The next Foundations Entertainment University will be held February 8-10 in Dallas, Texas. There are still 3 days remaining to take advantage of the $100 discount for early registration. Early registrations must be received by midnight of December 31st.
Attendees at the last Foundations Entertainment University (FEU) said there was just one word to describe FEU:
"AWESOME"
"Awesome," raved Fred Hurley of Conway, Arkansas. "The information dispensed was EXACTLY what I was looking for!"
FEU students admitted they were surprised to discover how much there is to know about running a profitable location-based entertainment center... and were grateful for the opportunity to learn crucial lessons that spell the difference between success and failure, BEFORE they've spent millions creating their facilities.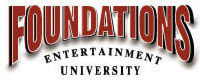 Topics covered at FEU will include: The Market ~ Site Selection ~ Feasibility ~ Costs ~ Financing ~ Design ~ Food & Beverage ~ Games ~ Safety ~ Marketing ~ Birthday Parties ~ Groups ~ ADA and other mandated requirements ~ Operations ~ and more. Great emphasis will be placed on avoiding costly mistakes typically made by newcomers and on ensuring profitability from Day 1 of a new facility's operation. The curriculum applies to anything and everything from a family game zone that complements a bowling center or theme park, to both indoor and outdoor family entertainment centers, to a $10-million standalone outdoor pocket theme park.
At the February FEU, we will visit Main Event, a highly successful family entertainment center chain with five locations in Dallas.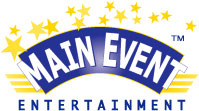 To learn more about Foundations Entertainment University and to register before the end of the year to save $100, go to www.foundationsuniversity.com.

Vol. IV, No. 12, December 2004
---
---