Vol. XXII, No. 2, February 2022
---
---
The popularity of golf-tainment
Golf-tainment venues such as Topgolf, Drive Shack, Great Shots, and T-Shotz, where adults can hang out, whack golf balls, eat, drink, and socialize, have become very popular. A survey by Civic Science found that 20% of the general adult population has been to a Topgolf or similar venue. At the same time, nearly four in ten adults report they haven't heard of this type venue, implying there is room for growth.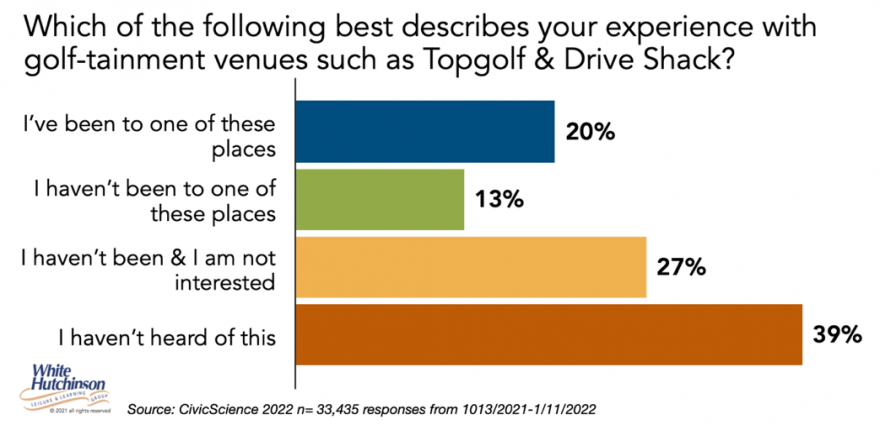 People enjoying golf-tainment tend to skew younger, higher income, and male.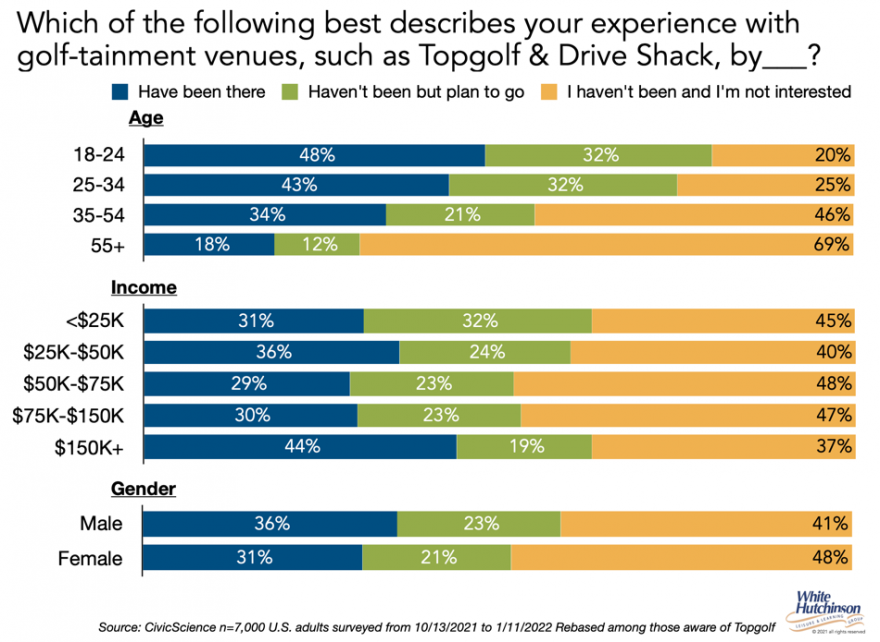 Venues such as Topgolf are most popular among sports fans who most closely follow the MLB and NHL.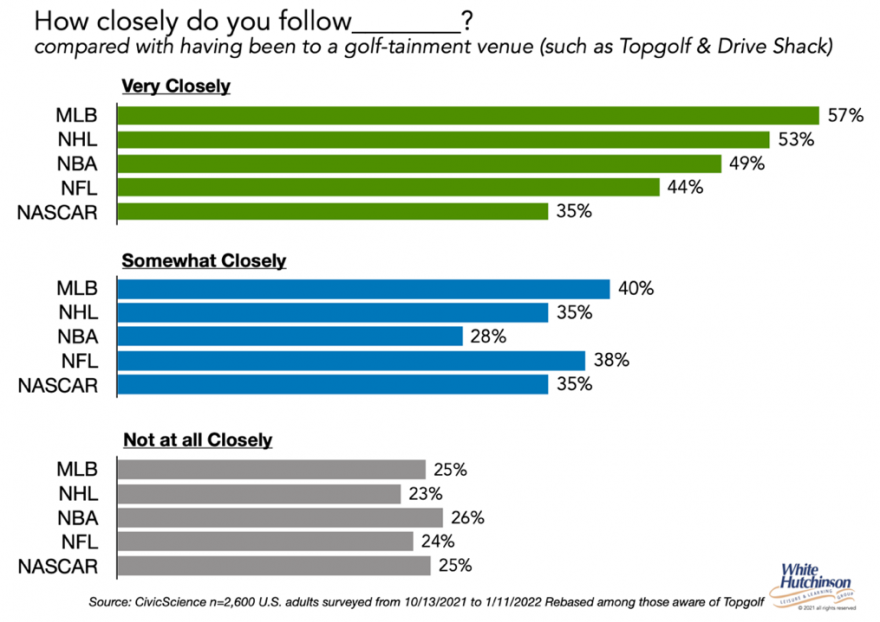 Vol. XXII, No. 2, February 2022
---
---