Vol. XXI, No. 4, April 2021
---
---
More than one in 10 restaurants have permanently closed. Will demand and supply be in balance post-pandemic?
Research by Datassential, a firm specializing in gathering big data and software to analyze data and trends for the restaurant industry, reports that 79,438 American restaurants and food trucks have permanently closed during the pandemic. That's 10.2% of the 778,807 restaurants and food trucks in operation before the coronavirus's arrival.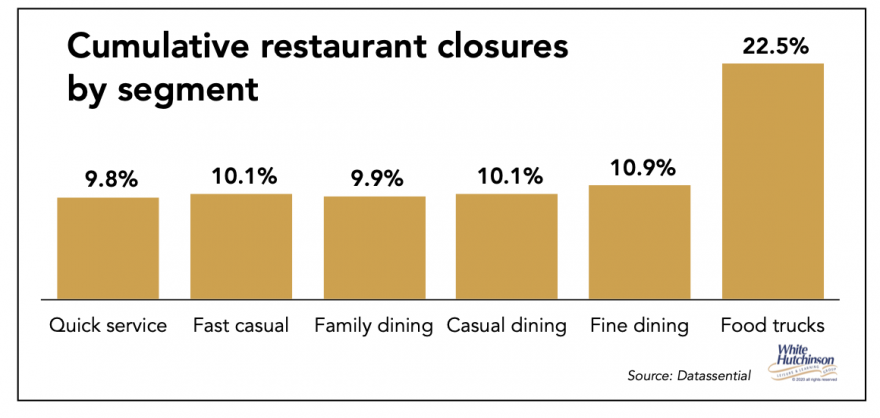 Food trucks were the hardest hit, with over one in five now closed permanently (22.5%). Quick-service restaurants had the lowest closure rate at 9.8%.
Surprisingly, other than restaurant chains with 501+ units that closed 8% of their units, single-unit independent restaurants had the second-lowest closure rate at 10% closed.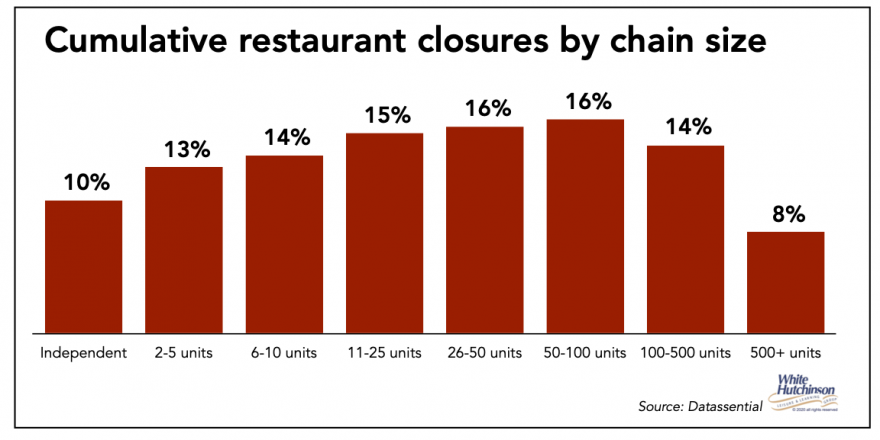 Of course, this is not the whole story on the changing size of the restaurant industry. During the pandemic, there have been new restaurant openings, some taking over previously closed locations. Regardless, it is highly likely the post-pandemic world will see less restaurant competition. The question remains whether the reduced restaurant supply will be in balance with demand post-pandemic. Surveys indicate a likely permanent continuance of people cooking more at home and frequenting restaurants less than they did pre-Covid.
December research by Hunter, a leading food and beverage marking communications firm, found that: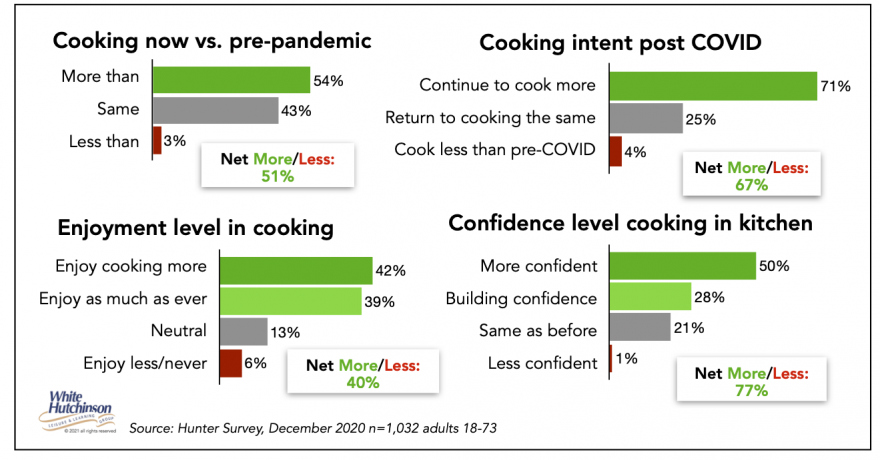 These findings are mirrored in a 2021 Deloitte poll of 3,000 US consumers. The poll found that many said they would be cooking more than they did before the pandemic. Deloitte's analysis revealed an expected net post-pandemic cooking activity increase as benchmarked against normal activity level pre-pandemic of +42%.
Deloitte's report says, "The underlying pattern suggests an at-home consumption holdover. A mere 7% of U.S. consumers surveyed said they would be cooking less after the pandemic than before. Compare this to almost half who said they would be cooking more. As excited as some consumers are to eat out in restaurants once again, 1 in 3 consumers says they will be dining out less than before."
Deloitte cites three potential reasons why this will be true when the health crisis has lifted:
There is a good chance the post-pandemic reduced number of restaurants will continue facing headwinds even when people can return to in-restaurant dining without restrictions due to increased preparation of meals at home.
There is a nascent immerging trend of restaurants reinventing themselves as eatertainment venues in order to be more attractive in the post-pandemic world. 54thStreet Grill & Bar, a chain of 32 restaurants in four states, is making a $2 million makeover of its Zona Rosa unit in Kansas City with the addition of a 10,000-sq.-ft. outdoor entertainment area. It will include two pickleball courts, a regulation bocce court, a dozen large-format T.V.s, lawn games, two fire pits surrounded with a dozen chairs each, a dining area, and a live music area. Indoors it will add two PGA simulators. The location will be rebranded as 54thStreet Restaurant & Drafthouse.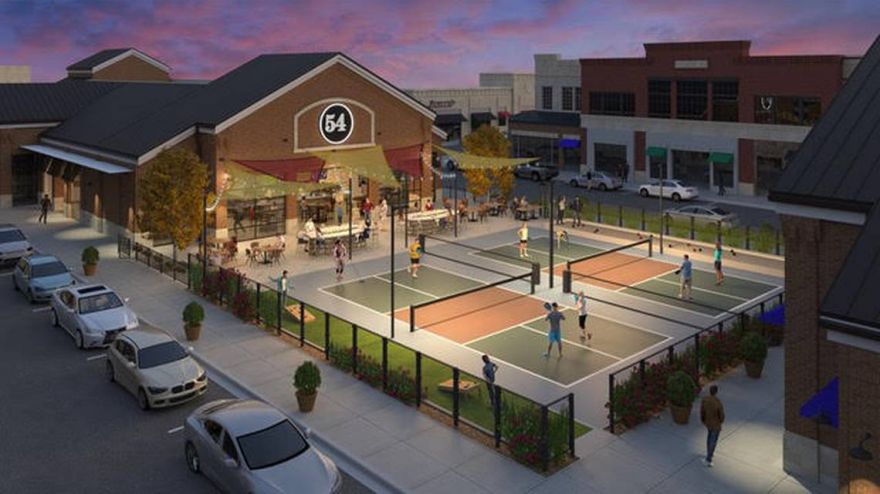 54thStreet Grill & Bar is undertaking a $2.0 million remodel of one of
their Kansas City locations to include an outdoor entertainment area.
Vol. XXI, No. 4, April 2021
---
---