Vol. XIX, No. 11, December 2019
---
---
Preliminary market and site evaluation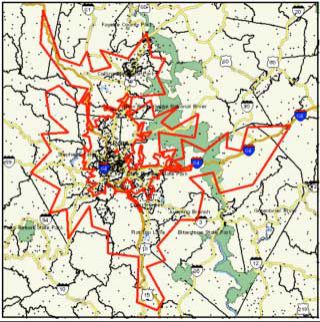 Many family entertainment center (FEC) and community leisure venue (CLV) entrepreneurs believe they need to jump immediately into a full market and financial feasibility study to determine if their project makes sense. That is a major expense.
Our company prefers to have our clients proceed step-by-step and start with less expensive options before proceeding with a full feasibility study. We offer a preliminary market and site evaluation option for $1,200 (as of June 21, 2023) where we evaluate the site using aerials. We identify competition. Then using computer modeling, we develop a preliminary set of demographic and socioeconomic-lifestyle data for an approximation of what the market areas should be for the proposed project type and location. We can then usually determine, based on over 40 years of market feasibility experience, whether the site appears acceptable and the market appears to be a sufficient size with the needed socio-demographics to warrant moving forward to the next stages of site inspection and feasibility.
We have had many occasions when the preliminary market and site evaluation indicated the market was too small to support the project based on its sociodemographics and competition or the site was unacceptable although the market appeared sufficient in size, so we advised the client not to consider a project in either that particular market location or at that site. We sometimes find that there is potential market demand, but for a project that is a different concept and mix than what our client is originally proposing.
The other first step feasibility option is a one-day consultation where Randy White, our CEO, visits the site and market to evaluated it. Before Randy comes, we develop all the information we do during the preliminary market and site evaluation. During the trip, Randy will:
Our objective is to assist our clients in making the best business decisions. We would prefer to advise you not to proceed with your project with its current proposed mix, or if this type business does not seem like the right business for you, or the market is too small or your site is not suitable (or not to proceed until a suitable market and site is located) versus proceeding at a less than ideal site or with a center concept that does not appear that it will be successful initially or long term. Sometimes the best decision can be to not do it.
Additional information:
Vol. XIX, No. 11, December 2019
---
---