Vol. XV, No. 9, November 2015
---
---
Boozecades - a growing trend
We're calling them boozecades in this article so we don't get in trouble with all the names that are trademarked for these type venues, including trademarked Beercade, Barcade, Tapcade and descriptions such as gamebars, speakeasy arcades and other variations.
Regardless of the name, these venues are social destinations that appeal to predominately younger adults and combine classic video and pinball arcade games with draft beer and food. We first wrote about this nascent trend in this Leisure eNewsletter over two years ago.
You know the trend is here when it shows up in our hometown of Kansas City, MO. We now have two located in the fast growing midtown Crossroads and Southwest Boulevard midtown areas of Kansas City, Up-Down arcade bar and Tapcade at Crossroads.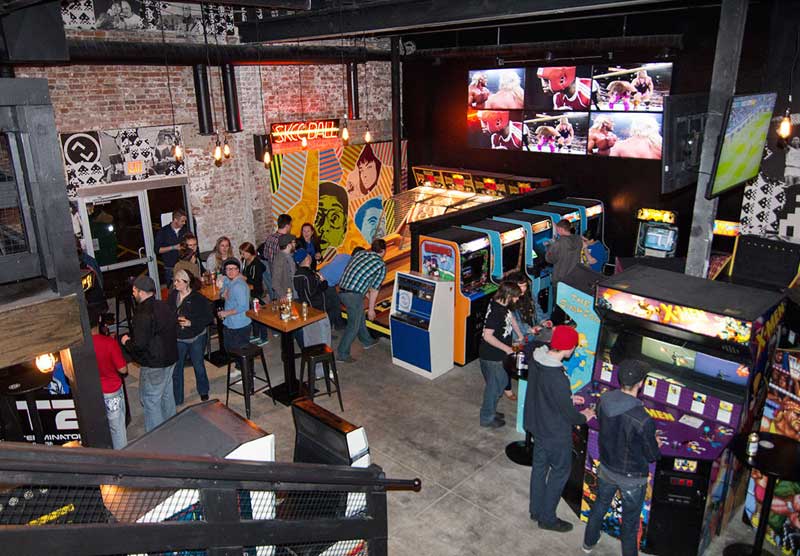 Up-Down arcade bar in Kansas City, MO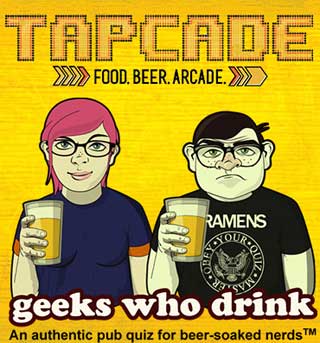 Up-Down features 50 vintage arcade games, pinball machines, classic skeeball alleys and Nintendo and Sega console gaming. All games cost 25 cents. They offer over 50 craft beers on tap, more in bottle and cans and '80s and '90s inspired cocktails.
Tapcade at Crossroads is an interesting twist on the concept, as it is combined with a 45-seat art film movie theater. Tapcade has 40 vintage videos and one pinball game. They have 48 beers on tap plus 45 others in cans and bottles. Unlike Up-Down, they also have an extensive food menu with appetizers, wings, salads, quesadillas, tacos, burritos, burgers and specials. On Thursday nights they feature trivia for geeks who drink.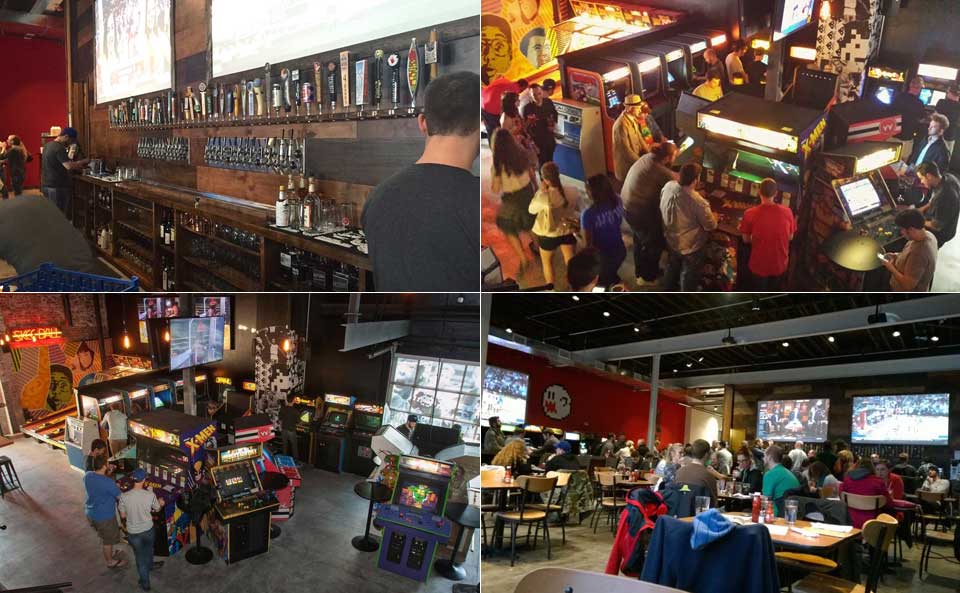 Tapcade at Crossroads, a boozecade in Kansas City, MO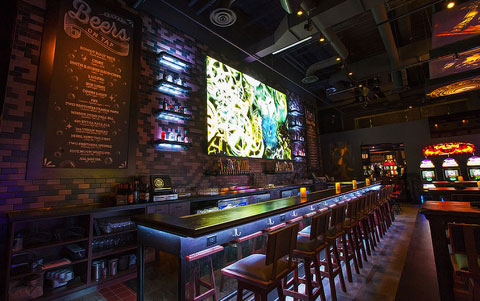 FTW (For the Win) that opened in June in Chicago, the creation of the Lucky Strike chain of bowling lounges, is 'raising the bar' (not literally the physical bar) for boozecades. Unlike the other boozecades in Chicago - Logan Hardware, Emporium Arcade Bar and Headquarters Beercade - and elsewhere in America, they feature 32 craft beers on tap combined with a chef-created menu that is part of the trend of cross-pollinating gaming and dining in what are often called gastrocades. Along with their 130 games (they're a boozecade on steroids), they've also added a six-hole indoor miniature golf course.
The one common element of all these venues is they are designed to be social destinations with the food, beer and other alcoholic drinks being the anchor attractions. They are social destinations, not entertainment destinations, although the games are part of the overall experience.
Unfortunately, there is limited growth potential for the boozecades that feature vintage games. There is a very limited supply of vintage games to be found. A vintage video game experience can't be replicated in a modern cabinet with a flat screen monitor, as it can't replicate the look and feel of the game on cathode ray picture tubes, which are no longer manufactured.
Vol. XV, No. 9, November 2015
---
---