Vol. XV, No. 3, April 2015
---
---
Is your business on the search engine maps?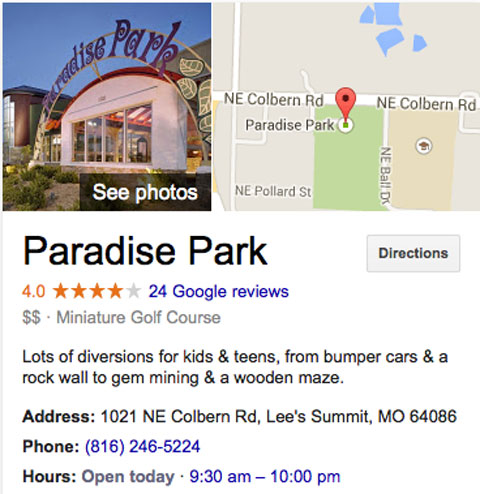 When you search the Internet for a map showing your business' location does your business show up? Does it show the correct location? Does what you find have the information you want it to? Four out of five people use search engines to find local information, like business hours and addresses. Research shows that businesses with complete listings are twice as likely to be considered reputable by customers. Consumers are 38% more likely to visit and 29% more likely to purchase from businesses with complete listings. Yet only 37% of businesses have claimed a local business listing on a search engine. Google wants to help you and they are providing tools to help.
Are you on Google's map? To find out, visit www.gybo.com, a resource provided by Google to help local businesses get the locations online. There you can confirm that your business is appearing on Google maps, verify your information and even add a photo. Your business isn't showing up? Google will walk you through the steps to add it.
Go beyond simply appearing on Google maps, and make your business presence known on Google search and Google+ as well. Google provides you with the tools to do this for FREE at www.googlemybusiness.com. All you need is a Google account.
Apple Maps provides a similar service at https://mapsconnect.apple.com. Like Google you are required to have free account, in this case an Apple ID to log in and check if your listing is showing and edit or add your business.
Bingoffers a similar service. MapQuest can put you on the map as well but to have the same features and flexibility that Google and Apple provide will cost you. To have your basic information listed for free with MapQuest submit a request to their help center. This will allow you to have your business name, address, phone number, URL and up to six SIC business categories listed for your business. However, if you want to manage your listing yourself, add premium features such as a photo and your business hours, it will be necessary to upgrade to a premium listing package through their partner Yext that provides listing information for MapQuest in their essential package for $9/week. This package includes listings with more than 50+ other sites, including Yelp, Yahoo and Bing.
Vol. XV, No. 3, April 2015
---
---