Vol. X, No. 7, November-December 2010
---
---
The challenge of designing environments for families with children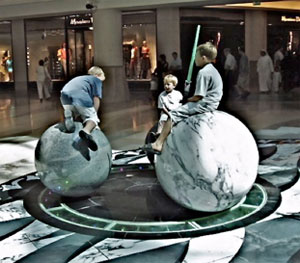 Families with children are a significant share of the out-of-home entertainment market, accounting for 50% of all out-of-home entertainment spending in America and even higher shares in many family-oriented cultures. In today's highly competitive entertainment environment that includes both brick-and-mortar venues and digital forms of entertainment, getting the design right for children and their parents is essential to gaining a competitive advantage and their repeat business.
Designing for families with children is no simple task. If you put children in an environment not properly designed for them, all kinds of unexpected and undesired behaviors and outcomes result. It is the responsibility of adults to design children's environments carefully to produce the desired behaviors and make them safe and parent-friendly.
Learn more about how to get the design right by reading our latest feature article at Blooloop.com.
Vol. X, No. 7, November-December 2010
---
---