Vol. X, No. 7, November-December 2010
---
---
Editor's Travelogue - Tails from the land of the Pharaohs
We are currently working on our first project in Egypt, the full design and production of a 23,300-square-foot (2,170-square-meter) mothers' club and children's edutainment/enrichment center to be named Club Liko (Liko in Arabic means 'you'). The center will be located in the 6th of October, a new satellite city under development west of Cairo that will eventually have a population of 3.7 million. The city's name commemorates Egypt's military success at the 1973 Yom Kippur War. There is another satellite city under development on the east side of Cairo called New Cairo.
Club Liko is one of the most challenging designs we have ever worked on, as due to the very expensive cost of land, the site is only 2,000 square meters, less than one-half acre. Based on the zoning regulations, the ground floor can only be 600 square meters (6,460 SF), so we had to go vertical with a total of three full floors and a roof top party room plus a basement/garage. When you're dealing with children in a gated facility, controlling where they can go and letting mothers keep track of them presents interesting design challenges. Since the center is being built from scratch, it won't open until early 2012 (construction in Egypt goes a lot slower than in the West and Middle East). And just to overcome any misconceptions about Egypt, the center is being developed and owned by two Egyptian women in their early 30s. We'll have more coverage about Club Liko in future eNewsletter issues.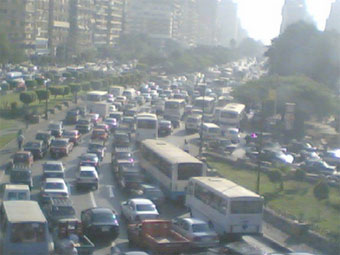 But now for a little about my travels to Cairo and Egypt. I recently completed my third trip there to work on the project. Egypt is different than the countries of the Middle East. In fact, it is not considered part of the Middle East, but rather North Africa. The two regions together are referred to as the MENA region (Middle East-North Africa). The architecture and culture are far different in Cairo, although it is a Muslim country. First of all, its civilization dates back over 5,000 years. Egypt as a country is worldly, more then a little influenced by ancient Mediterranean, more recent European and even more recent western media influences. Throughout the ages, Egypt has often been forced to open its eyes to the world and foreign influences, while other countries in the region were allowed to sleep a little longer. The 20th century building architecture shows a strong British and Western influence. Many buildings in downtown Cairo actually look like they belong in Paris. The French influence dates back to the late 1700s when Napoleon occupied Cairo and the French construction of the Suez Canal. (Learn more about the foreign influence in Egypt).
Cairo's metropolitan population is estimated at over 16 million. It is an extremely dense city, most of it built before the rise of the modern automobile. As a result, traffic is terrible since the streets and infrastructure were not designed for the number of automobiles created by a growing population and rising middle class. This is a problem in most countries with emerging economies. Worst of all, Egyptian drivers don't seem to have any rules of the road, other than I need to get there first. Forget about striped lanes of traffic, they drive anywhere on the road. There is no system where slow drivers go to the right lanes and faster drivers to the left, so you will see faster drivers weaving through the traffic from lane to lane. And they love their car horns. Sometimes they are useful when someone is about to be inches to you side, but most times they sound them in frustration. And of course with all that traffic and no real pollution controls on cars or trucks, there can be a lot of smog.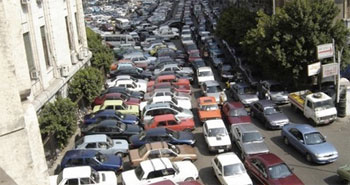 And parking, forget it. The city was never planned to park cars. So cars park anywhere and everywhere.
To escape the chaotic nature of life in Cairo proper, at large portion of Cairo's middle and upper class are moving to the new satellite cities, where the infrastructures have been planned from scratch by modern standards, so the roads have been designed to handle traffic and residential and commercial projects provide adequate parking.
Perhaps Egypt is most famous for its pyramids, the first being constructed 2630 BC – 2611 BC. During one of my trips, I visited the Giza Plateau, which includes the Great Pyramid of Khufu, built c. 2560 BC, the largest and the only one of the Seven Wonders of the Ancient World still remaining. It is really big, 480 feet tall and the base covers 13 acres. It is constructed of 2.3 million stones, each weighing approximately 2.5 tons. I didn't climb into one of the chambers of the pyramid, but did climb down about three-stories using a small slanted passageway with a ladder into one of the underground tombs at the Giza Plateau site, which also includes two other great pyramids, six smaller pyramids and a number of underground tombs. My back wasn't the same for several days.
I have also visited the Citadel of Salah Al-Din that dates back to 1184 and Khan el-Khalili Cairo's souk that dates back to 1382 and the El-Hussein Mosque built in 1154, both located in the old part of the city.
| | | |
| --- | --- | --- |
| | | |
| Dave Williams, our architect, rides Mickey Mouse the camel in front of the Khufu Pyramid | El Hussien Mosque | Khan el-Khalili souk |
One fascinating aspect of my travels throughout the world is how different cultures can be. Basically all cultures find solutions to different problems, whether it is what to eat and nourish the body, or how to drive or how to build. In Egypt, home construction is far different than in the West. When a new subdivision is being developed in one of the new satellite cities, the developer builds all the villa shells using concrete block and concrete construction. The rough shell is then sold to the new owner, who has to do all the interior finishes which includes everything from flooring over rough concrete, plastering walls, installing plumbing fixtures, kitchen cabinets, etc. Many of the subdivisions look like they are unsold, as no one will move in until all exterior construction work, roads, etc. are completed, since the low-class construction workers doing all the work will live in the subdivision until their work is completed. And construction is slow. It takes a minimum of 18 months to complete a villa.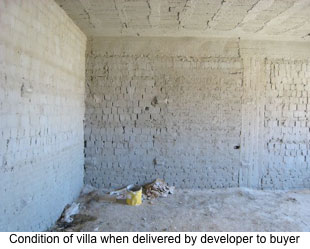 I am told that a cruise down the Nile to City of Luxor, often called the "world's greatest open air museum," where you can find the largest and best preserved Egyptian monuments, is the ultimate way to see the great wonders of the ancient Egypt. It's on my list of things to do on one of my trips.
I've started a blog for shorter stories that can't wait for this eNewsletter's publication. You can check it out periodically at www.whitehutchinson.com/blog/, or if you follow my postings on Twitter at twitter.com/whitehutchinson/, I announce blog postings there in addition to other informative information I find in our daily research.
We have a lot of great articles in this month's issue, many covering topics you won't find in any another industry publications, often as the publications don't want to offend the companies that advertise. That's our advantage. Total independence to tell it the way we see it.
Have a great holiday season!
Randy White
Editor
Vol. X, No. 7, November-December 2010
---
---