Vol. IX, No. 6, July 2009
---
---
Homeschooling on the increase
As of spring 2007, 1.5 million school-age children in the U.S. were homeschooled, which is nearly 3%. This figure is up from 1.7% in 1999 and 2.3% in 2003. There have been significant changes over the years in which groups of parents homeschool their children. For example, 6.8% of college-educated parents homeschooled in 2007, up from 4.9% in 1999. The percentage of homeschooling families who earned more than $50,000 increased from 36% in 1999 to 60% in 2007.
The following graphs show changes since 1999: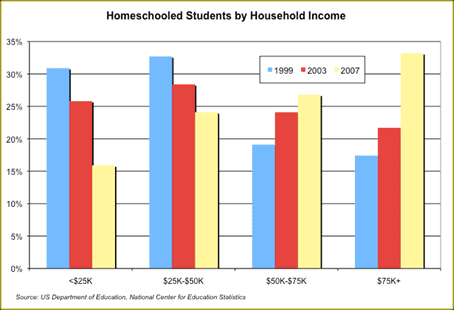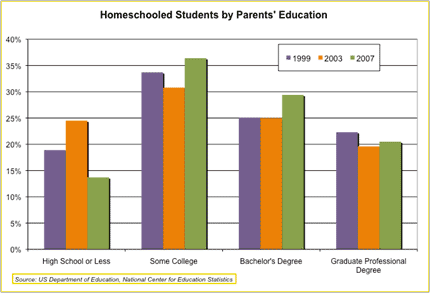 Although homeschoolers are what you could call a micro market, they do offer excellent opportunities to generate weekday business for location-based leisure venues with social and educational gatherings.
Vol. IX, No. 6, July 2009
---
---