Vol. IV, No. 9, September 2004
---
---
Oasis for Children
That's what AAA's August Midwest Traveler magazine said about Paradise Park, our most recent project to open. Here's some more of what they had to say.
"If the target for any summer excursion for youngsters is fun, visitors will hit the bull's-eye at the new Paradise Park in Lee's Summit, MO, especially if they're using the blasters that shoot foam balls.
"The center, which opened this spring, is perfect fro the dog days of summer when children begin reciting their "I'm bored" mantra. . . .
"For very young visitors, the complex features an "edutainment" center that includes soft climbing equipment, water tables, an art studio and a pretend village, where children can shop and work in a Hy-Vee supermarket and serve pretend food in a restaurant."
To learn more about Paradise Park and see both photos and videos, click here.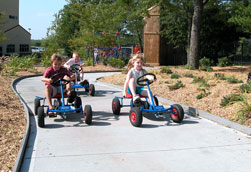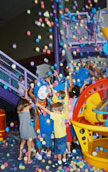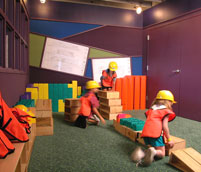 Vol. IV, No. 9, September 2004
---
---