Vol. XXIII, No. 8, August 2023
---
---
$50 million adult-only indoor mini-golf LBE opening this fall
A London-born concept is opening a $50-million, 40,000-square-foot venue inside Mandalay Bay Resort and Casino in Las Vegas this fall. The adult-only Swingers Crazy Golf will have five golf courses, a carnival-like setting, and cocktails delivered by caddy. Over three floors, its five golf courses will be themed to the English countryside with a theatrical "country house" design. There will be street food-style bites and music by DJs.
A former London pop-up, Swingers has outlived its planned initial five-month lifespan by almost a decade. Its parent company, Competitive Socializing, now operates five Swingers locations - two each in London and Washington D.C., as well as one in New York.
Co-founder Matt Grech-Smith said, "These venues have shown that people love to socialize when there's competitive activity involved, and it's a theatrical and immersive venue."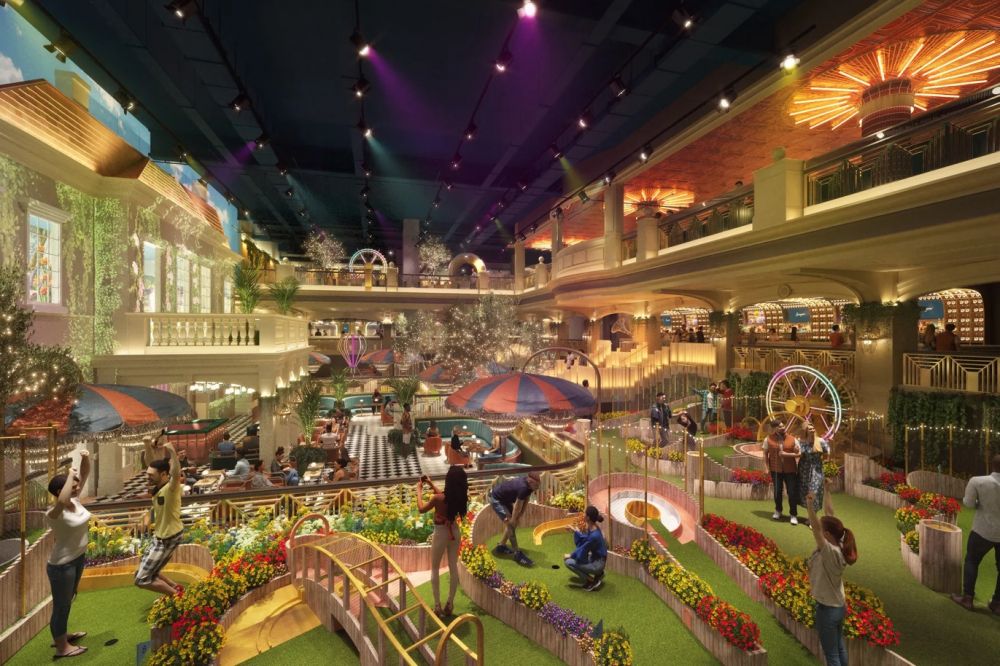 Subscribe to monthly Leisure eNewsletter
Vol. XXIII, No. 8, August 2023
---
---