Vol. XXII, No. 5, May 2022
---
---
Gen Z is growing up in the metaverse
The "metaverse" is 2022's buzzword. Gen Z (ages 10 to 25) is already growing up in the metaverse. It's not a foreign or futuristic concept for them - it's their reality. Through virtual events, AR, video gaming, and other immersive experiences, the metaverse impacts the way Gen Z thinks, acts, socializes, and spends money every day.
To understand the promise of the metaverse of tomorrow, digital agency Razorfish and Vice Media collaborated on a survey and ethnographic study to examine the metaverse's potential through the lens of video gaming, since it is one of the most developed parts of the metaverse and hints at what's to come. The study examined the meaningful metaverse experiences' impact on identity and social interactions to understand how Gen Z blends experiences across the online and offline worlds.
Following are some of the study's key findings that are likely to have a negative impact on Gen Z's participation in out-of-home entertainment venues in the future as the metaverse continues to evolve and consume their leisure time.
Gen Z is the first generation to feel more like "themselves" in the metaverse than in IRL.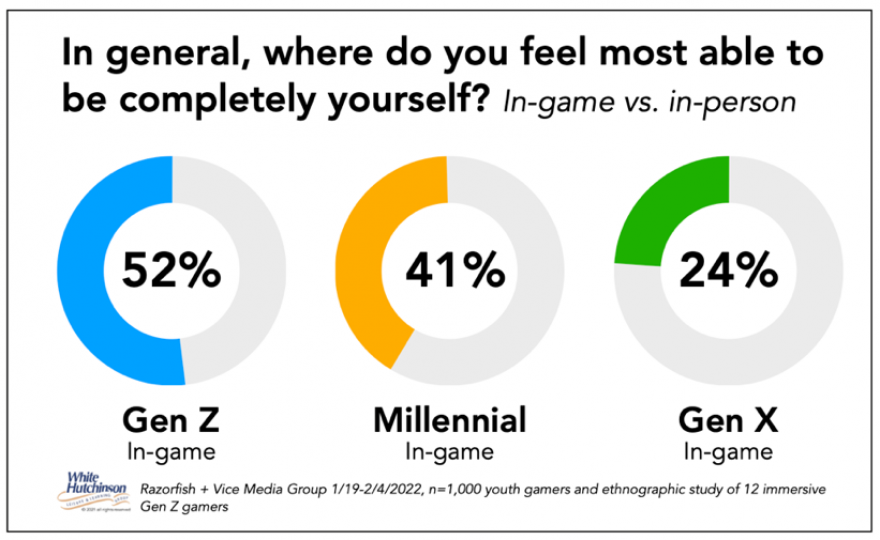 The metaverse frees them to explore who they truly are.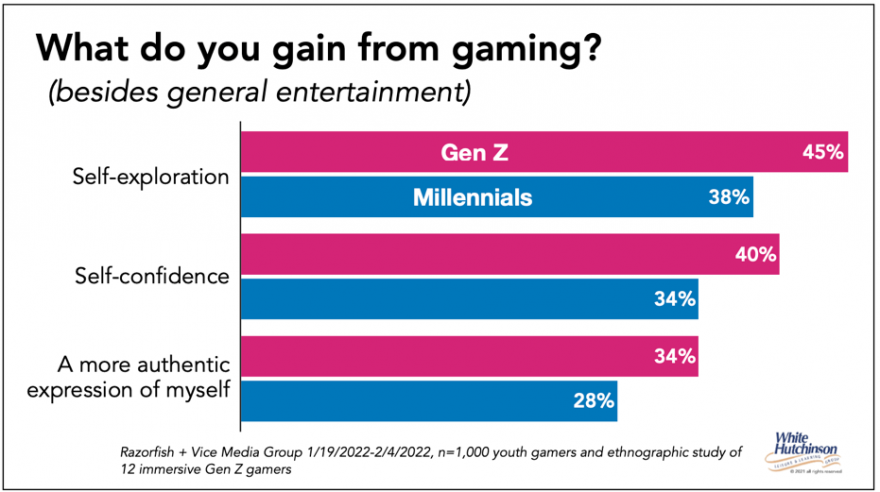 Most Gen Z (51%) say exploring who they are online helps them express who they are IRL compared with only 40% of Millennials.
Gen Z already spends nearly twice as much time hanging out with friends in the video game metaverse than in real life.

The top place to spend time with their friends is playing video games, followed by at each other's homes and then on social media.
The metaverse allows Gen Z to forge and fortify their connections with other people.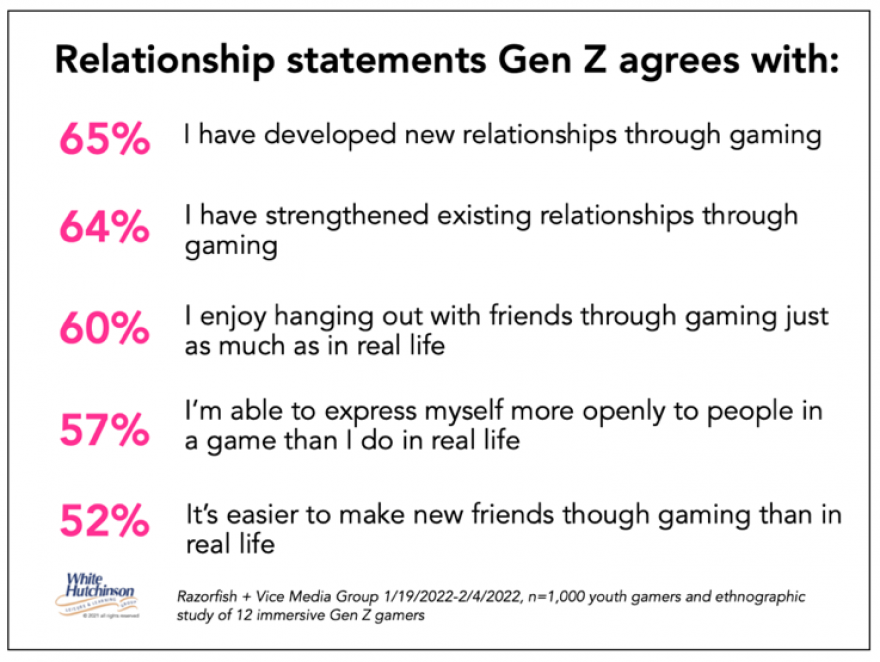 The relationships Gen Z forms online are just as meaningful as their offline relationships. Their online relationships are even more meaningful for a fifth of Gen Z (21%).
The survey finds that for Gen Z, the metaverse is a more desirable place to spend their time than in real life. This is especially true for their social relationships. Since socialization has traditionally been an important driver of visiting out-of-home entertainment venues for most people, the study strongly suggests the evolving metaverse is likely to take a growing market share of Gen Z's entertainment and leisure time away from out-of-home entertainment venues.
Vol. XXII, No. 5, May 2022
---
---