Vol. XXII, No. 5, May 2022
---
---
The growing popularity of agritourism
We've been reporting on the growing competition the couch has become to family entertainment centers (FECs) and other forms of traditional location-based entertainment (LBE) venues. People are just staying home more and spending time with their growing digital entertainment options. But there is one segment of the LBE industry that is often overlooked by FECs and LBEs that is also taking a growing market share away from them as well - agritourism, sometimes also called agritainment - recreation, entertainment, and educational experiences on farms.
We used Google Trends to analyze the growing popularity of different agritourism offerings from 2004 through April of this year. Google Trends is a feature that shows how frequently a given search term is entered into Google's search engine relative to the site's total search volume over a given time. Since the pandemic impacted attendances at all types of LBEs, we've indicated the pandemic period on the following graphs. In many of them, there was a drop in searches in 2020 when there were stay-at-home orders, or many places were closed or had restricted capacities.
Most people are aware of the fall festivals at farms - the corn mazes, pumpkin patches, hayrides, petting zoos, and the associated other entertainment, food, and beverage offerings.
Here are the Google search trends for many common terms used to search for the traditional fall farm festivals - 'corn mazes,' 'pumpkin patches,' and 'petting zoos.' The graphs illustrate the growing popularity of fall agritourism activities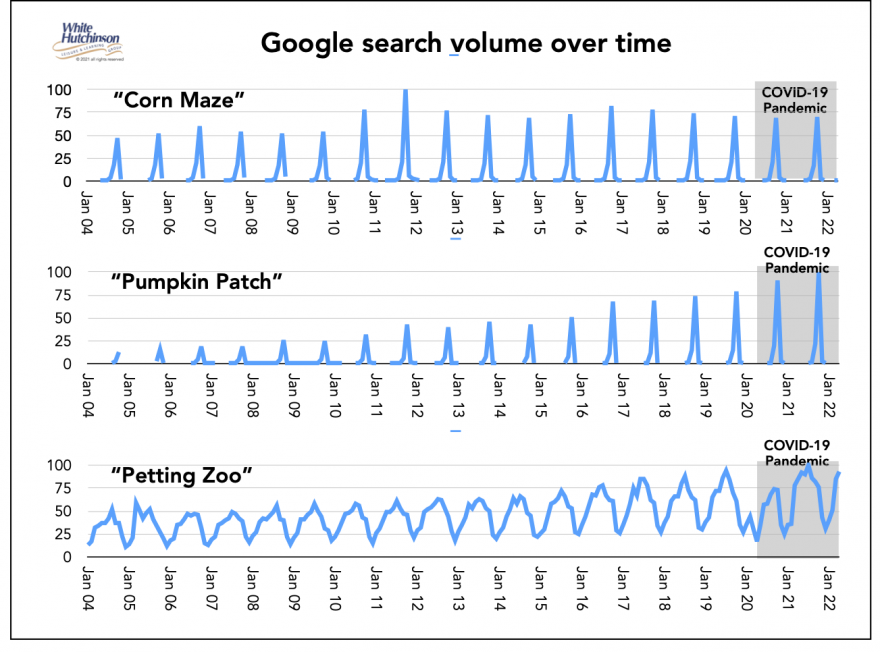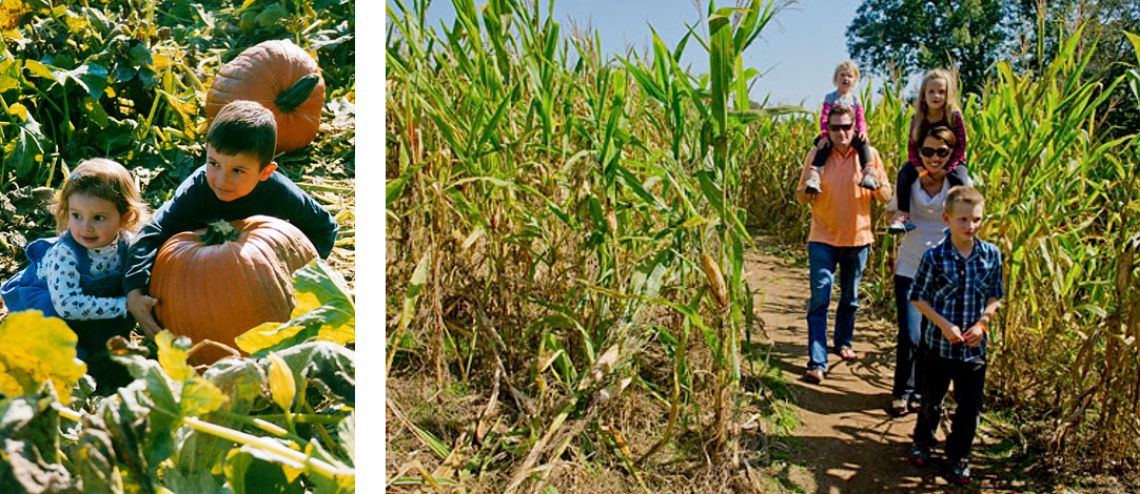 Another fall-based agritourism activity growing in popularity is haunted hayrides.

Agritourism activities are not restricted to the fall. Many agritourism farms are expanding their season with additional festivals earlier in the year, such as sunflower festivals or festivals featuring certain food crops as their themes, such as watermelons, peaches, strawberries, and corn. Year-round activities include long-table dinners, farm weddings, and barn venues for group gatherings. These are all growing in popularity.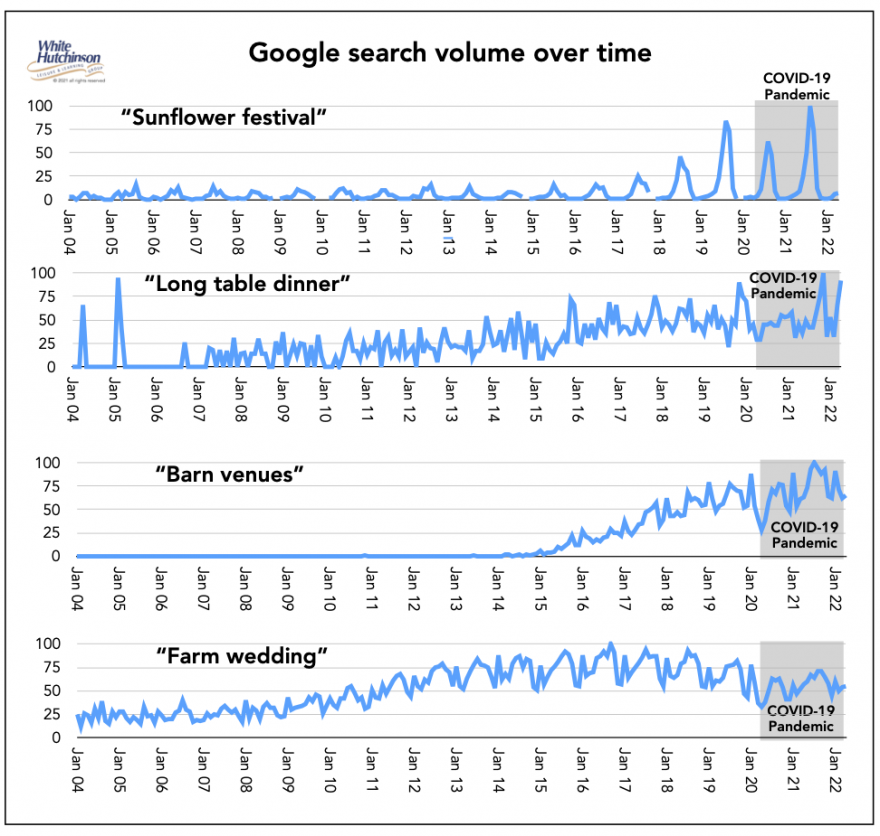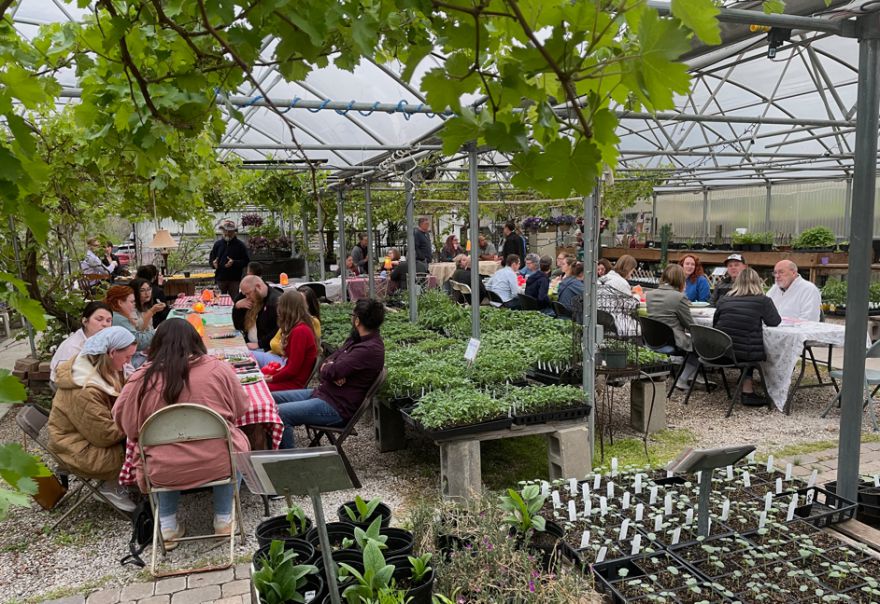 A long-table dinner in a greenhouse at one of our agritourism clients, Antioch Urban Growers. That's Mediterranean grapes growing in the upper level. They get a large enough yield from them to make wines.
There is also growing popularity of visits to farms for you pick experiences, including strawberries, blueberries, peaches, and apples. You pick is often a family activity considered as more of a social, entertainment, or educational activity than retail shopping.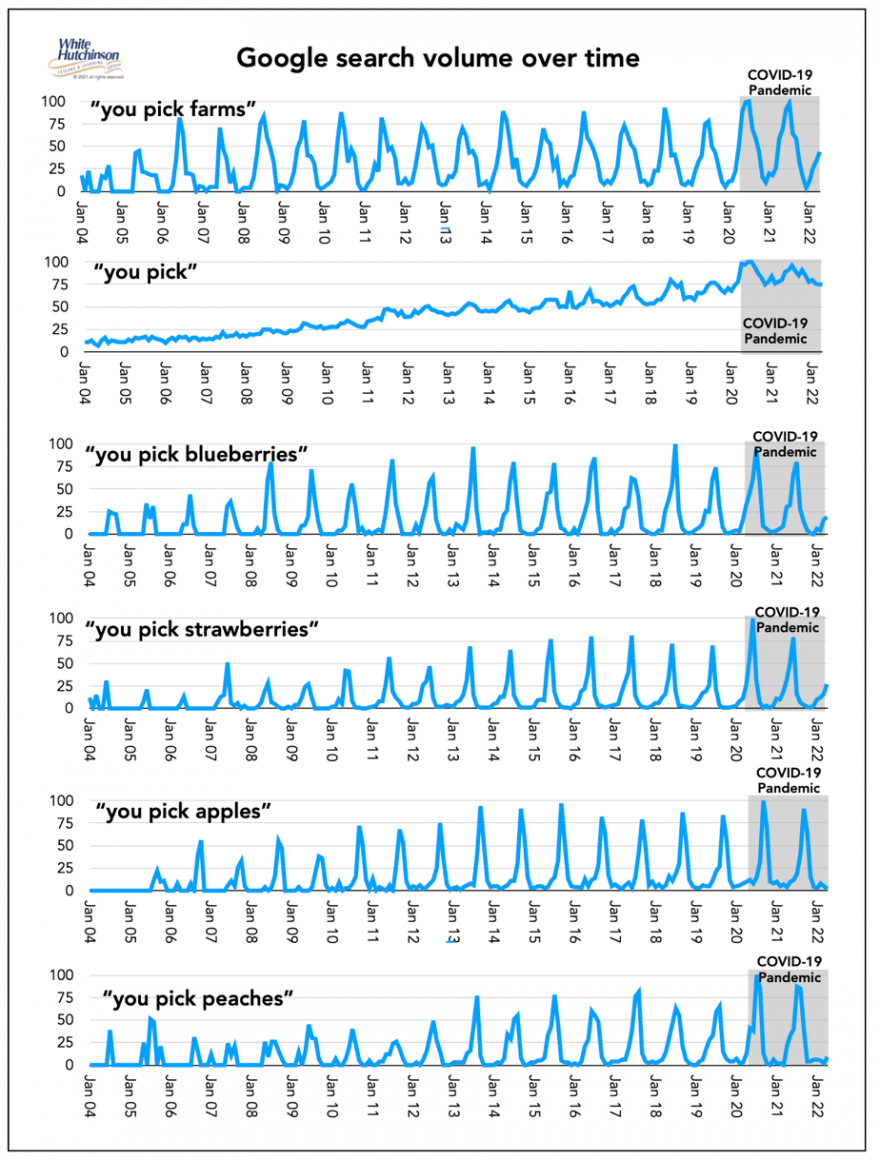 Wineries and cideries are another agritourism activities growing in popularity, as these graphs show.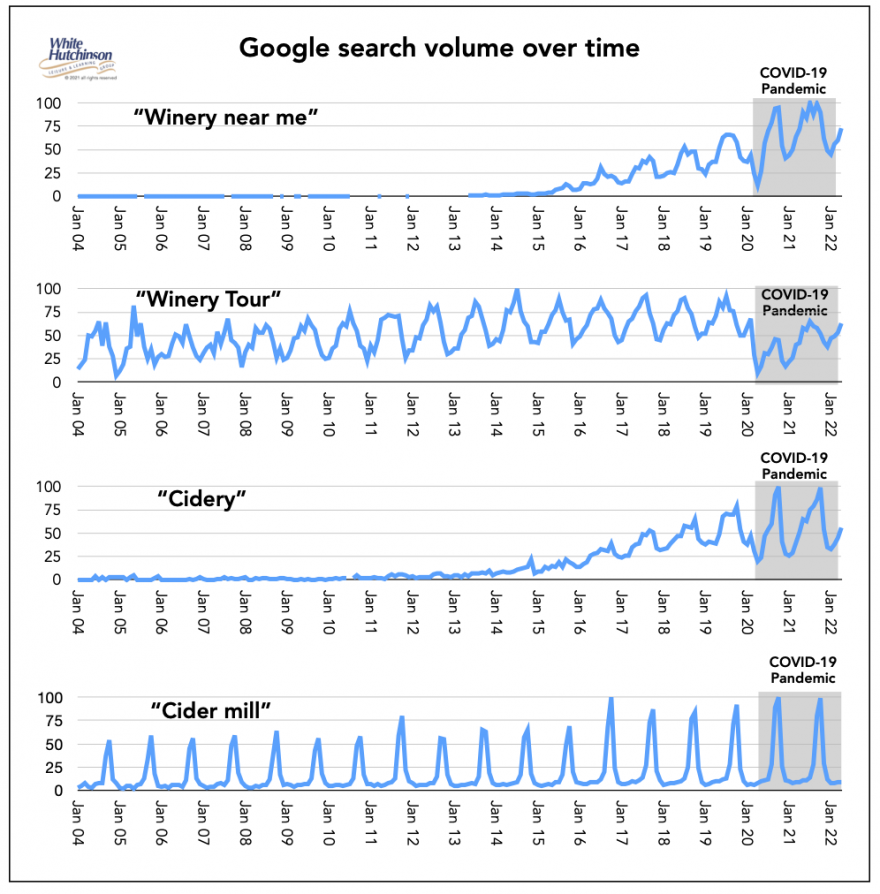 Although it might be considered just retail shopping, visiting a farm market can be experiential. For example, at Dickey Farms in Georgia, one of our clients, customers can watch the peach sorting from the market. Many farm markets offer different forms of entertainment as well. Farm markets have really grown in popularity.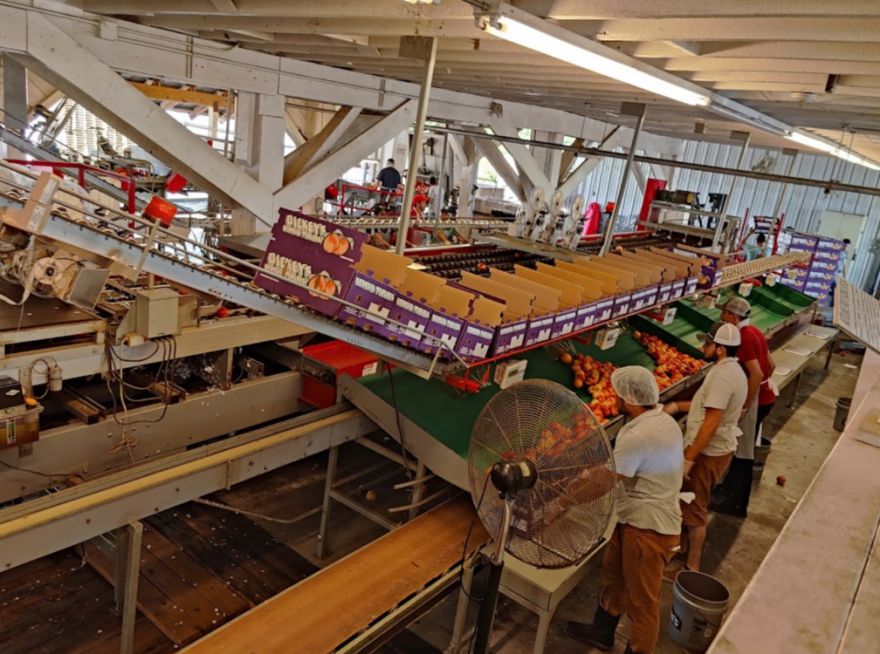 Peach shorting viewable at Dickey Farms Market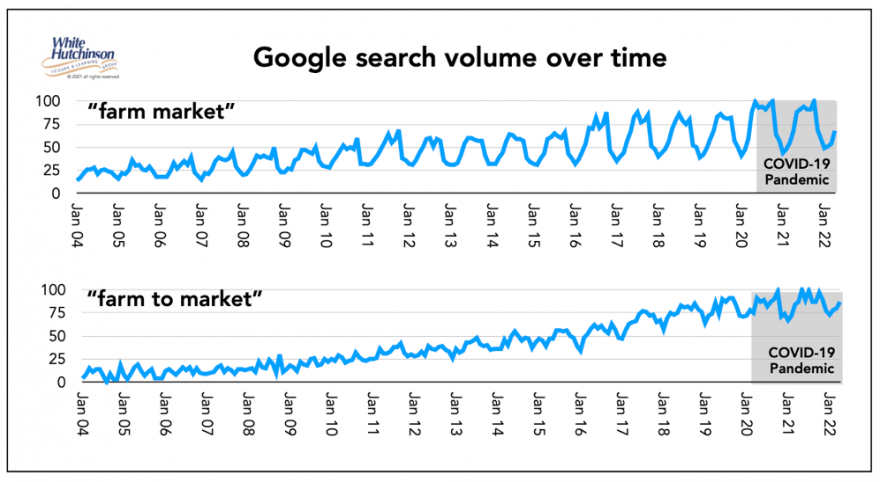 The pandemic accelerated the popularity of agritourism. During the pandemic, when many types of indoor entertainment were closed or not considered safe, people sought out safer outdoor activities as alternatives. This introduced many new people to agritourism. Our farm clients with predominately outdoor agritourism or open-air farm markets saw anywhere from a 40% increase in their business to it doubling. And current indications are those increases will continue this year.
We are currently working with seven farms in the U.S. and Canada on different agritourism projects. Our work with many of them is master planning expansions of how they can handle the large recent growth in their business. For several, we are working on the feasibility and design of new agritourism activities, including festival grounds, food and beverage facilities, wedding/group event venues, amphitheater/concert venues, junk in the trunk, and you-pick crops.
Vol. XXII, No. 5, May 2022
---
---